There's a slew of original and library titles debuting on Netflix in March 2023. Whether you love capers, comedy, crime or all three, there's a film for you.
Below are the seven best new movies streaming on Netflix in March 2023.
"Magic Mike XXL" (2015)
"Magic Mike's Last Dance" is currently in theaters, but if you want to enjoy actual exotic dancing, check out the 2015 sequel "Magic Mike XXL" starring Channing Tatum and fellow eye/guy candy Matt Bomer, Kevin Nash, Joe Manganiello and Adam Rodriguez. Male dancers not your thing? Christina Aguilera's "Burlesque" is also available as of March 1.
"Luther: The Fallen Son" (2023)
Haunted by an unsolved murder, brilliant but disgraced London police detective John Luther breaks out of prison to hunt down a sadistic serial killer. Idris Elba reprises his role as the title character from the "Luther" TV series, with Cynthia Erivo and Andy Serkis also starring in this gritty drama. "Luther: The Fallen Son" drops March 8.
"Pitch Black" (2000)
Vin Diesel cemented his action superstar status in the aughts playing Richard Riddick, a dangerous criminal who wears goggles to protect his light-sensitive eyes in this sci-fi series. "Yellowstone" star Cole Hauser plays William Johns, a law enforcement officer tasked with tracking him down. All three films in the franchise — "Pitch Black" (2000), "The Chronicles of Riddick" (2004) and "Riddick" (2013) are ready to stream on March 16.
"The Magicians Elephant" (2023)
A determined boy accepts a king's challenge to perform three impossible tasks in exchange for a magical elephant — and the chance to chase his destiny. This beautifully animated family-friendly film is available March 17.
"Kill Boksoon" (2023)
At work, she's a renowned assassin. At home, she's a single mom to a teenage daughter. Killing? That's easy. It's parenting that's the hard part. Jeon Do-yeon stars as professional killer Gil Bok-soon in this Korean action flick, while Kim Si-A plays her daughter, who has no idea about her mom's deadly double life. "Kill Boksoon" premieres on March 23.
"Chor Nikal Ke Bhaga" (2023)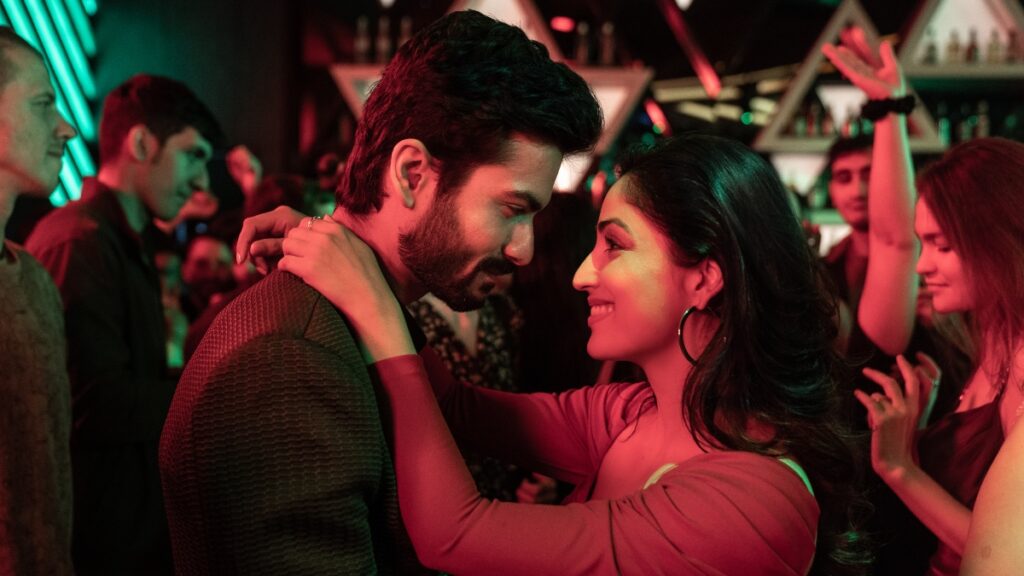 Don't let this lovey-dovey photo fool you — this is no Bollywood love story. In this Indian thriller, a flight attendant and her boyfriend must steal a cache of diamonds to clear an old debt — but the plan spins into mayhem when the plane is hijacked. "Chor Nikal Ke Bhaga" stars Yami Gautam, Sunny Kaushal, Sharad Kelkar, Rik Aby and drops March 24.
"Murder Mystery 2" (2023)
Four years after solving their first murder mystery, Nick and Audrey Spitz (Adam Sandler, Jennifer Aniston) are now full-time detectives struggling to get their private eye agency off the ground when they're invited to celebrate the wedding of their friend the Maharaja (Adeel Akhtar) on his private island. But trouble follows the Spitzes again when the groom is kidnapped for ransom soon after the festivities begin — making each glamorous guest, family member, and the bride herself a suspect. "Murder Mystery 2" launches on March 31.