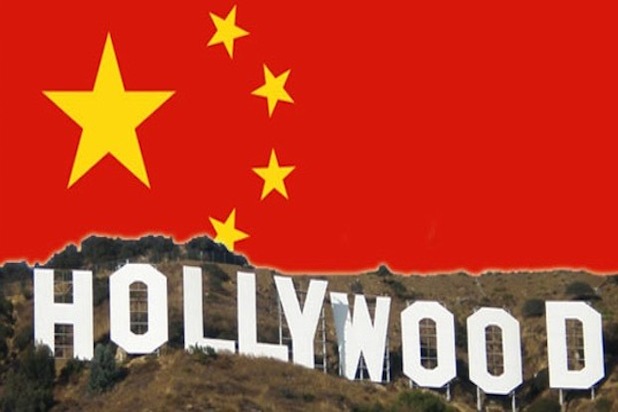 China's Hollywood invasion, which has seen Middle Kingdom businesses snap up showbiz companies from Legendary Entertainment to AMC Theatres, seems to have finally run into an obstacle it can't get past: the country's own regulators.
Restrictions on money flowing out of China implemented late last year have tripped up several deals involving Chinese companies and Hollywood, most notably Dalian Wanda Group's would-be $1 billion purchase of Dick Clark Productions, which TheWrap previously reported is kaput.
Those regulations have also likely impacted Huahua Media and Shanghai Film Group's $1 billion slate financing deal with Paramount Pictures, which the companies announced in January. Chinese copper company Anhui Xinke New Material's planned $350 million purchase of "The Hurt Locker" production company Voltage Pictures was called off in December — another doomed deal in which regulatory issues were at least partially blamed.
Also Read: Dick Clark Productions Sale to Dalian Wanda Is Dead (Exclusive)
In November, China's State Administration of Foreign Exchange issued a directive that required Chinese companies to check in with regulators before transferring $5 million in dollars or yuan out of the country. That was in response to a flood of cash exiting the country in recent years, as wealthy Chinese individuals and companies looked to diversify away from the country's slow-growing economy, unpredictable stock market and weakening currency.
That urge to pull cash out of China and into more mature markets and industries has not only sparked glitzy Hollywood deals like Wanda's move for Dick Clark, but has also led to significant real estate investment like Chinese insurance firm Anbang's purchase of trophy NYC hotel Waldorf Astoria — and several towers dotting the Los Angeles skyline. Chinese buyers have also been the main purchasers of digital currency bitcoin, which many have seen as a hedge against the yuan.
Aside from the capital clampdown, roller-coaster price swings in China's equity markets have resulted in increased regulatory scrutiny on that end as well, further shaking up some major China-Hollywood deals.
Also Read: How Thomas Tull's Legendary Deal Ran Into a Great Wall
For example, after Wanda acquired Legendary last year, the conglomerate tried to fold the entity that owned the production company into its publicly traded theater chain, Wanda Cinema Line — which could have resulted in a lucrative exit for Legendary CEO Thomas Tull. However, newly vigilant Shenzhen Stock Exchange regulators nixed those plans, expressing concern about the dozens of entities with ownership stakes and Legendary's lack of profitability. Tull exited the company in January 2017.
And a source with knowledge of the Dick Clark-Wanda deal told TheWrap that the price Wanda agreed to pay for the Golden Globes producer "was just too high." Worse, the Chinese government "now has a system in place for evaluating the price being paid," the individual said, adding that currency restrictions were the real reason the deal fell apart.
The Paramount slate financing deal was finalized when the CEOs of Huahua and Shanghai Film Group met with former studio boss Brad Grey in China last November. However, Grey departed last month after a 12-year run atop the studio, which may have also given the Chinese companies second thoughts. Huahua and Shanghai Film Group have established relationships with Paramount, having invested in films including "xXx: Return of Xander Cage" and "Jack Reacher: Never Go Back."
Also Read: Paramount Inks Slate Financing, Strategic Partnership with China's Shanghai Film Group and Huahua Media
A statement announcing the slate financing deal also said that Huahua and Shanghai Film Group would jointly staff an office on the Paramount lot, but it remains unclear whether that will happen or what exactly that would look like.
A source who's worked on several China-Hollywood deals told TheWrap he doesn't believe the Paramount slate financing deal is closed, and if/when it does happen the funding won't be all up front, so the companies would have some more time to transfer money. But it's hard to get to $1 billion by sending $5 million at a time, and buying up Hollywood doesn't come cheap.