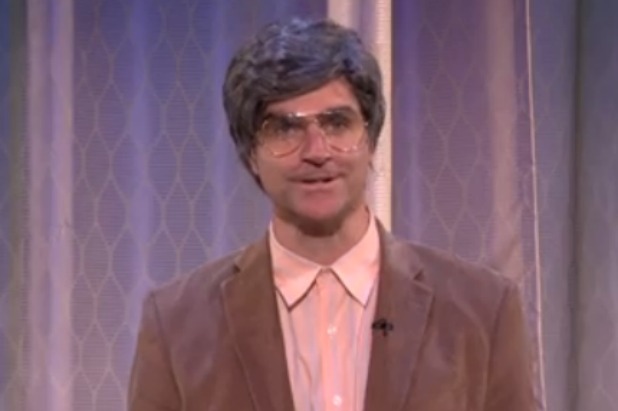 Not sure what Bitcoin is? Neither is Conan O'Brien. So he brought the "chief operating officer" of the online currency to his show Monday to explain.
"Conan, it's quite simple," the mysterious executive explained. "Bitcoin is a decentralized, digital currency exchanged in the interactive metaverse." He later clarified: "Bitcoin is an open-sourced, synergistic flow matrix facilitating e-transference of digital assets."
Also read: 'The Daily Show': Jon Stewart Says BitCoin 'Is the Tamagotchi of Currency' (Video)
Conan kept pressing, until the COO finally explained: "Bitcoin is a flat circle and everything we ever do or have ever done we will do again."
"That's a line from 'True Detective,'" O'Brien said.
Also read: Newsweek's Alleged Bitcoin Creator Denies Story, Flees In Car Chase
But it wasn't over. The COO played a cultish information video meant to explain all — which prompted Conan to use a phrase rarely used on basic cable.
Watch the video: