Disney and Pixar have withdrawn their support for the Annie Awards over its voting procedures, leaving the longest-running honors given to animated films without the biggest company in the history of animation and the most successful animation studio of the past two decades.
Walt Disney and Pixar Animation Studios confirmed on Wednesday that they had "regretfully decided to withdraw" from the International Animated Film Association (which goes by the initials ASIFA, for Association Internationale du Film d'Animation), and would no longer participate in the annual Annie Awards.
"We believe there is an issue with the way the Annies are judged, and have been seeking a mutually agreeable solution with the board,"Disney-Pixar president Ed Catmull (right, at the last Annies ceremony) said in a statement given to Variety.
The company had not planned to make its decision public, but word got out when a staffer posted an internal email on his Facebook page.
A key dispute centers on the Annies' voting process, which in the past had allowed anyone paying a fee to become a voting member of the ASIFA.
While the organization does include animation professionals, its membership has increased dramatically in recent years – including an extremely large contingent from DreamWorks Animation, which, according to some familiar with the membership roster, may employ more than one-third and possibly as much as 40 percent of the ASIFA membership.
ASIFA-Hollywood president Antran Manoogian would not confirm those figures to theWrap, saying that membership information is confidential.
Those numbers, though, have worried Disney – DreamWorks chief Jeffrey Katzenberg's former employer – for years, but so have other facets of the Annies process, including the selection of committees and panels.
ASIFA has made changes over the years to accommodate Disney's concerns. Last year, the board limited the categories in which non-professionals could vote; this year, it plans to restrict voting to those who've been approved by a special committee.
"This year, if you're a member, you'll have to apply to vote," Manoogian told theWrap. "Your credentials will be examined by a qualification committee, and based on your experience, you'll be qualified to vote in certain categories.
"But if you're a storyboard artist, for instance, you won't be able to vote for voice acting."
Disney/Pixar had been pushing for an advisory board, made up of executives from a variety of animation studios, to recommend additional changes in the process. The studio's decision to pull out came when, said Catmull, the ASIFA board informed Disney that "no further changes would be made to address our concerns."
"They just felt that the moves we were making weren't enough for them to continue to support the event," said Manoogian.
The Annies have long been viewed with some skepticism in the animation community, with its voting process causing significant controversies in 2008 and 2009.
The first of those came in the Best Short Subject category, and benefited Disney and Pixar. In the category, voting members were required to view all five nominees – two from Disney, one from Pixar and two independent films – on a secure website before voting. But the two indies were initially not available on the site – and even after the first round of voting was thrown out and the error was corrected, a glitch caused the site to play only the first 13 minutes of Don Hertzfeld's 17-minute short "Everything Will Be OK."
According to the Cartoon Brew website, the complete version of Hertzfeld's film was available to voters "for just over 24 hours of the two-week voting period."
A Pixar short, "Your Friend the Rat," won.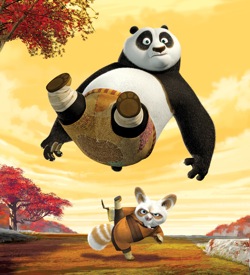 The next year, Annie voters engineered a huge upset when DreamWorks' "Kung Fu Panda" won 10 Annies, while Oscar-winner "WALL-E," virtually everyone's consensus choice for the best animated film of the year, was completely shut out.
"The unfortunate reality is that it feels like the elections were rigged – they were bought!" animator (and Annie lifetime achievement award winner) Bill Plympton wrote on his website. "What a travesty."
Plympton speculated that Katzenberg bought ASIFA-Hollywood memberships for his entire studio, and then told them to vote the party line." In fact, says Variety, DreamWorks does automatically purchase a membership for each new employee.
(ASIFA memberships begin at $30 a year for students and $75 a year for non-students. Employees of one of the organizations "corporate member studios" pay $55 a year.)
Manoogian said the Annies nominating committees, which are typically made up of about five professionals in the field, have the authority to continue to nominate Disney and Pixar films, even if those studios do not submit them for consideration.
"We do not require that a studio has to submit a film," he said. "Individual artists could submit the film on their own, and the committees have the latitude to select qualifying movies even though they haven't been submitted.
"So we can still nominate [Disney's] 'Tangled' and [Pixar's] 'Toy Story 3,' even if they aren't submitted."
Except for the year in which "Kung Fu Panda" won, Disney and especially Pixar have been extremely successful at the Annies. In the 18 years in which the Annies have given out the award for Best Animated Feature, Disney has won six times, though not since 1998 with "Mulan." Pixar has won seven, including "Up" last year.
DreamWorks has won three times, for "Shrek," "King Fu Panda" and the Aardman Animations production "Wallace & Gromit: The Curse of the Were-Rabbit."
(Catmull photo by Alberto E. Rodriguez/Getty Images)