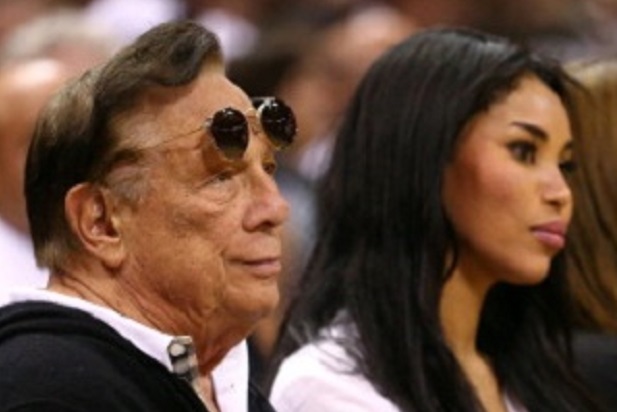 The audio recordings of racially charged statements attributed to Clippers owner Donald Sterling are legitimate, attorneys for V. Stiviano, the women to whom Sterling was speaking, said Sunday.
"My firm represents Ms. V Stiviano who is a named defendant in a civil action brought by Rochelle H. Sterling in the Central Civil Superior Court, County of Los Angeles," attorney Mac E. Nehoray of the Nehoray Legal Group told TMZ Sunday.
"This office understands that the currently released audio tape of approximately 15 minutes is a portion of approximately one (1) hour of overall audio recording of Mr. Donald T. Sterling and Ms. Stiviano, and is in fact legitimate."
Also read: LA Clippers Racism Controversy: Obama Rips Donald Sterling, New Audio Surfaces, NAACP Cancels Award
"Ms. Stiviano did not release the tape(s) to any news media.," the statement continued. "Due to the present litigation and its absurd allegations, which Ms. Stiviano vehemently denies, Ms. Stiviano and this office have no comments at this time."
In a statement Saturday, the Clippers noted that Stiviano and was involved in a lawsuit involving Sterling and suggested that she released the tape to TMZ.
"We have heard the tape on TMZ. We do not know if it is legitimate or it has been altered. We do know that the woman on the tape — who we believe released it to TMZ — is the defendant in a lawsuit brought by the Sterling family alleging that she embezzled more than $1.8 million, who told Mr. Sterling that she would 'get even,'" the team said.
Also read: LA Clippers Racism Controversy: Michael Jordan 'Disgusted' By Donald Sterling
In the recording Sterling admonishes his girlfriend Stiviano, who is half-black and half-Mexican, to not post photos of herself hanging out with black people (including Magic Johnson) on Instagram. He also asks her not to bring any minorities to his team's games.
Here's the longer version of the racist rant, from the web site Deadspin, attributed to Sterling: