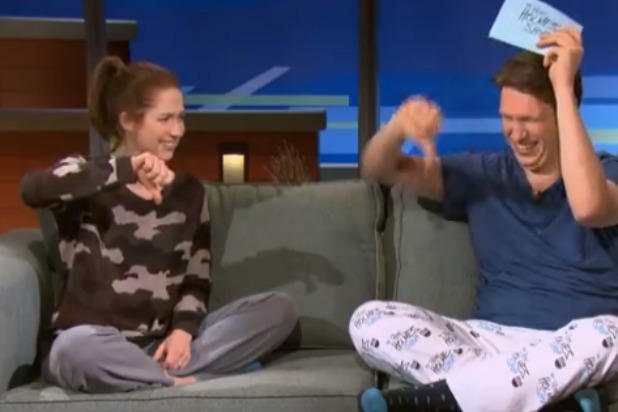 "The Office" star Ellie Kemper shared inside dirt about her early acting classes with Jon Hamm — and her classmates' crushes on the "Mad Men" actor.
But that was only a prelude to talk of another screen idol, and a rollicking game of "F—, Marry, Kill" built around Leonardo DiCaprio.
Also read: NBC Orders 13 Episodes of Comedy From '30 Rock' Duo Fey and Carlock
For it's "Gabbin' Like Gals," segment, "The Pete Holmes Show" asked Kemper, star of Tina Fey's new NBC sitcom, about which DiCaprio characters she would have sex with, marry, or murder. His "Django Unchained" character fares surprisingly well.
Along the way, Holmes, an underrated impersonator, Hamms it up with a pretty solid Don Draper.
Also read: 'The Office' Star Ellie Kemper Joins Jason Segel, Cameron Diaz in 'Sex Tape'
Watch the video: