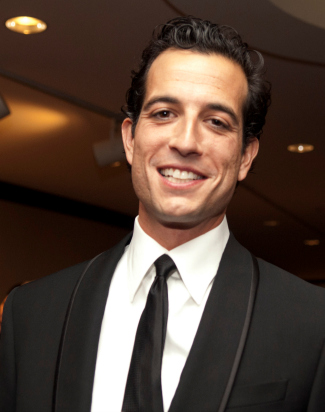 ESPN host Tony Reali has re-upped with the "Worldwide Leader in Sports," scoring a pretty sweet side gig, but losing another.
Under the new deal, the "Around the Horn" host added the role of "Good Morning America" social media contributor to his docket. Though since Reali — and "Horn" — will be forced to move to the sports reporter's native New York City, he will no longer appear on ESPN's "Pardon the Interruption," where he got his start in the long-running role of "Stat Boy."
See video: Awkward! 'GMA' Gives Josh Elliott Heartwarming Sendoff – Without Josh Elliott
Reali, who has hosted "Around the Horn" since 2004, will continue with that show for four more years. It will move from Washington, D.C.  to a new Times Square studio.
As a contributor to "GMA," Reali will engage with fans, monitor social media activity and highlight trending topics for the morning show. The program recently unveiled "Social Square," a new digital studio engaging viewers on a daily basis with the broadcast and social conversation.
Viewers can expect Reali to appear on the morning program a few times per week.
Also read: Ben Sherwood's Most Obvious Success: 'GMA' Surpassing 'Today'
The latest "GMA" shuffle comes on the heels of departures by Sam Champion (to the Weather Channel) and Josh Elliott (to NBC Sports), a promotion of Amy Robach and the addition of Michael Strahan.
In related news, James Goldston was officially named Ben Sherwood's replacement as president of ABC News on Thursday.
Sherwood has been tapped to replace outgoing Disney TV chieftain Anne Sweeney on February 1, 2015.
See video: Michael Strahan Confirms 'GMA' News on 'Live,' Was Surprised To Read It on His Phone
"I am thrilled to be hosting 'Around the Horn' on ESPN for four more years," Reali said in a statement. "To move the show to New York and become a member of the 'GMA' family is a dream."
"Tony brings great energy, passion and creativity to his work, and he's a big reason for "Around the Horn"'s success the past 10 years," added John Wildhack, ESPN executive vice president, production. "We're pleased he will continue as host of this signature ESPN show and have the chance to do even more as a contributor to ABC on 'GMA.'"
As for Reali's first day with "GMA," Sherwood told TheWrap "it'll be soon," despite the geographical issues.