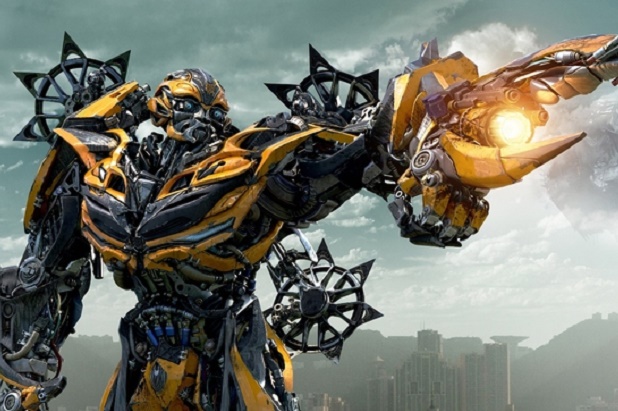 Even with "Transformers: Age of Extinction" delivering the year's first $100 million opener, the summer box office is still struggling, at least in comparison to last year.
Paramount's "Transformers," with Mark Wahlberg replacing Shia LeBeouf as leading man, was projected to be summer's biggest movie — and it will be. It brought in more than $200 million from overseas this weekend, including a record-breaking $90 million from China. That means that overseas it's pacing ahead of the previous film in the franchise, 2011's "Dark of the Moon," and that one took in $771 million from abroad. A $250 million domestic total appears in range for "Age of Extinction," so hitting $1 billion globally is a real possibility.
But the summer box office is now at roughly $2 billion, nearly 13 percent behind the $2.3 billion of last year at this point. It's a safe bet that it isn't going to match last year, and that's going to make it difficult for 2014 to match last year's record-breaking $10.9 billion domestic haul. The overall box office, which was up 9 percent at the end of April, has now fallen just behind 2013.
Also read: 'Transformers 4' Thunders to Year's First $100 Million Box-Office Opening
It's not that there haven't been hits this summer. "X-Men: Days of Future Past," "The Amazing Spider-Man 2" and "Maleficent" have all topped $200 million, and "Godzilla" will get there. But there's been nothing to compare with "Iron Man 3," which had taken in more than double that by this time last year. It hurt when Universal pushed "Fast & Furious 7" to next year in the wake of Paul Walker's death, and there hasn't been a breakout animated movie this year, either.
The season is likely to fall further behind over the Fourth of July weekend, which kicks off on Wednesday with three new openers. The Melissa McCarthy comedy "Tammy," kids film "Earth to Echo" and the horror film "Deliver Us From Evil" will try to bring the fireworks while "Transformers" keeps stomping. But nothing is going to do the $82 million that "Despicable Me 2" turned in last July 4 weekend.
As for the rest of the summer, Fox's "Dawn of the Planet of the Apes" (July 11) looks strong, as does "Guardians of the Galaxy (Aug. 1), and "Teenage Mutant Ninja Turtles" is a wild card. But when it comes to potential blockbusters, that looks like it.
Also read: Why 'Transformers: Age of Extinction's' Huge China Opening Is a Game Changer for Hollywood
What that means is that if 2014 has any chance of matching last year's record-breaking domestic box-office total, it will be because of fall and the holiday season. That's when Christopher Nolan's "Interstellar" (Nov. 7), "The Hunger Games: Mockingjay, Part 1" (Nov. 21), Fox's biblical epic "Exodus" (Dec. 12) and "The Hobbit: Battle of the Five Armies" (Dec. 19) roll out.