'Fosse/Verdon': How Choreographer Susan Misner Channeled Bob Fosse to Create New Dances
This story about "Fosse/Verdon" first appeared as the cover story in the Movies & Limited Series issue of TheWrap's Emmy magazine.
Susan Misner plays the important role of Joan McCracken, legendary choreographer/director Bob Fosse's second wife, in the FX limited series "Fosse/Verdon." But that was by no means the trickiest thing Misner had to do on the adventurous eight-part series, which uses the style of Fosse's own work to tell the story of the charged professional and personal relationship between Fosse (Sam Rockwell) and dancer, actress and choreographer Gwen Verdon (Michelle Williams).
No, it's Misner's offscreen job that provided the real challenge on "Fosse/Verdon." The New Jersey-born actress has lots of movies under her belt, and she's danced in several of them, including the Oscar-winning "Chicago" in 2002. But she's never before been credited as a choreographer on screen — and there has to be something terribly daunting about the idea of making one's debut as a screen choreographer on a series based on the life and work of one of the most influential choreographers of the last 60 years.
To make matters more stress-inducing, many of Fosse's greatest dances — including ones from "All That Jazz," "Cabaret" and "Damn Yankees" — are lovingly re-created in "Fosse/Verdon," meaning that Misner's original work has to stand side-by-side with the master.
Also Read: 'Fosse/Verdon' Trailer Is Full of Sex and Dancing - and Sexy Dancing (Video)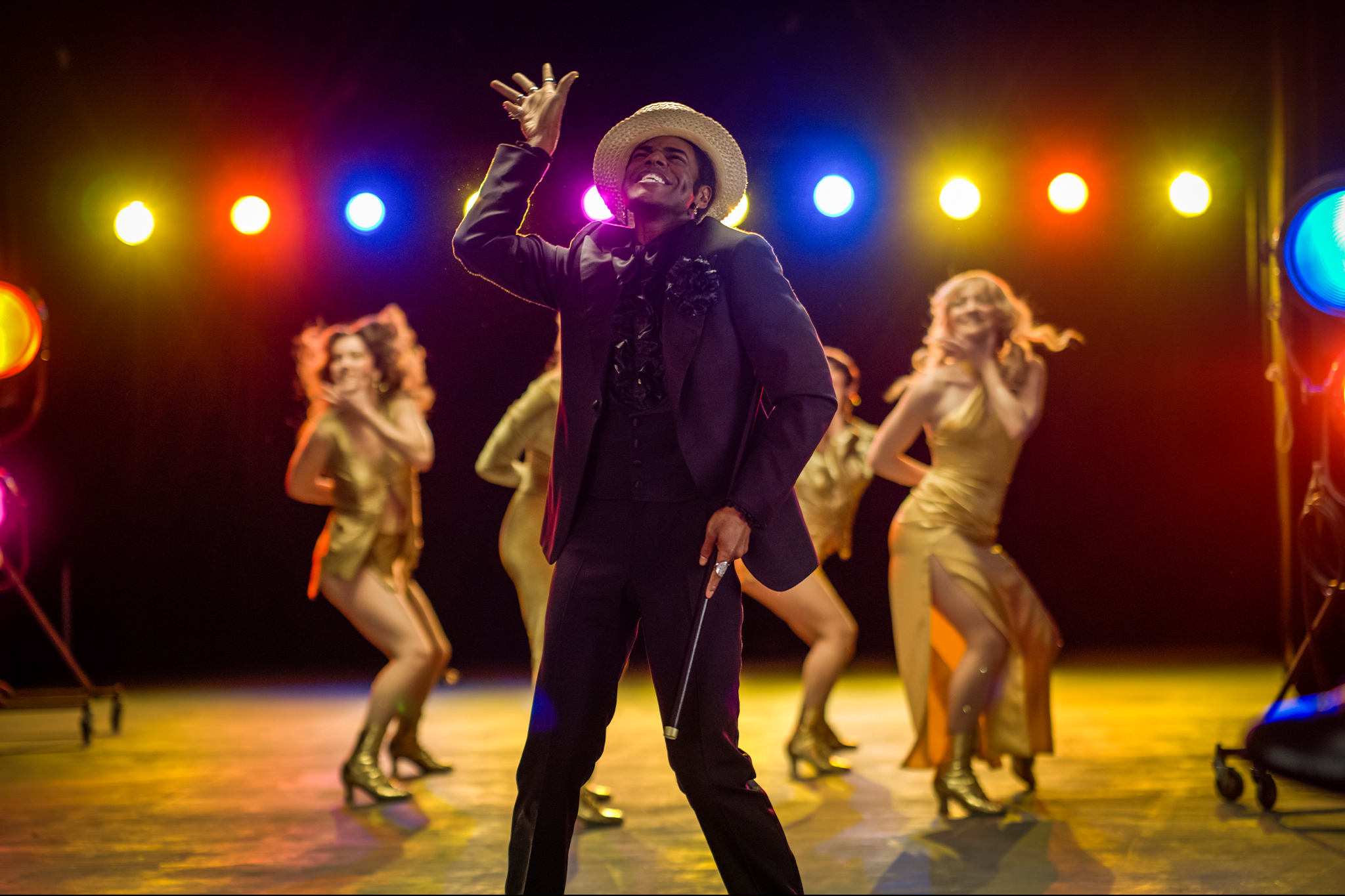 "It's pretty scary and pretty humbling," said Misner, who was first hired as an actress and then recruited to choreograph the final five episodes after original choreographer Andy Blankenbuehler had to move to Tom Hooper's movie version of "Cats."
"I would walk around my house talking to Bob and Gwen" — who died in 1987 and 2000, respectively — "and asking, 'What do you think about this idea?' I tried to channel how they would feel, to make sure what I was doing wasn't too precious or not ironic enough."
As an actress in her 40s with a dance background, the legacy of Fosse and Verdon loomed large for Misner. "I don't think you can be a dancer of my generation and not have them be influential," she said. "They're just part of the language of dance now. You take for granted how much they actually did, which is why this series is so essential. He influenced the entire dance world.
"And with her, I did a lot of workshops for the show "Fosse" (a 1999 tribute revue), and occasionally she would come and work with us. I was just blown away — she was always using imagery, never talking about steps. I remember her saying to me one time, 'Susie, you've got to stir the peanut butter.' Meaning it's not easy, there's tension to it — she wanted a little more resistance in what I was doing. She was brilliant."
Only once on "Fosse/Verdon," she added, did she find herself doing her jobs as an actress and a choreographer simultaneously. "The actor's brain is a different brain," she said. "You can't be analytical — you have to be open to what's in front of you all the time.
Also Read: 'When They See Us' Stars Niecy Nash, Michael K. Williams and Jharrel Jerome Portraits (Exclusive Photos)
"And I only had one day, on Episode 4, where I had to do both. So I said to my assistants, 'Guys, I have to be an actor now.' We'd done the prep, we rehearsed the number without me in it, and then when it came time to shoot it, I gave them the reins and fully became an actor just for that one scene."
Episode 4, she added, contained one of the most challenging pieces of choreography she had to do on the miniseries. The episode ends with an elaborate dream sequence in which characters from the musical Fosse is working on, "Pippin," confront him — a number that we also glimpse in bits and pieces throughout the episode.
"It was a big idea, to do a "Pippin" ending," Misner said. "We spent a lot of time trying to figure out what it was: What do they wear? Who's in it? What would Fosse have been imagining in his dreams?
"We went through a lot of iterations until we found what we used. And what was interesting is that what was on the page and what they found in the edit were totally different. They ended up using pieces of the number as foreshadowing throughout the episode, but none of that foreshadowing was on the page in the first draft."
Also Read: Hugh Grant Says He's 'Too Old' for Rom-Coms Now - 'And Thank God'
Another big challenge came in the penultimate episode, the seventh in the eight-part series. In it, Fosse is working on his seminal 1975 musical "Chicago," and we see him in the studio trying out a first-draft version of the number "We Both Reached for the Gun," before he hit on the idea of defense lawyer Billy Flynn using his client Roxie Hart as a ventriloquist's dummy.
"'We Both Reached for the Gun' was in some ways the highest bar for me personally," Misner said. "Because I had to get inside of Bob's head for his first draft, before he said, 'Oh, I'm gonna make Roxie a hand puppet.'
"I didn't want to do Fosse, I wanted to lean into his vaudeville roots. I had to go into his childhood and use my imagination. I was really happy about how it came out, and Michelle f—ing nailed it."
Read more from the Movies & Limited Series issue of TheWrap's Emmy magazine.