Kit Harrington finally admitted he filmed scenes for Season 6 of "Game of Thrones," but clarified his role probably won't please the fans that have been holding out hope Jon Snow is still alive.
"Look, I'm not in the show any more. I'm definitely not in the new series," Harington told TimeOut London. "I filmed some scenes of me being dead — it's some of my best work."
So there you have it. While Snow may be featured on a "Game of Thrones" promo poster and several teasers, that doesn't mean he's still alive.
---
Also Read: 'Game of Thrones' Star Nikolaj Coster-Waldau: Jon Snow Is Dead, Dead, Dead, Dead (Video)
---
Harington also said he doesn't "have a clue" what will happen on the HBO fantasy series this season.
"I know how long I'm a corpse for, but I can't tell you that," he added.
In the last moments of Season 5, Snow gets betrayed by his fellow brothers of the Night's Watch, who take turns stabbing him multiple times. As this was happening, Lady Melisandre (Carice van Houten) arrived at Castle Black, which fueled speculation that the character may not be dead for long, given Melisandre's resurrection powers.
Since then, various cast members and fans have weighed in on the character's fate. In January, Harington told BBC Breakfast that "Jon Snow is dead," but "it's going to be an exciting season, so I'm led to believe."
---
See Video: 'Game of Thrones' New Teaser Hints at Fate of Jon Snow and Another Major Character's Death
---
Even Nikolaj Coster-Waldau, who plays Jamie Lannister in "Game of Thrones," crushed fans when he told Jimmy Kimmel, "Listen, he was stabbed 50 times in the heart. He's dead."
Season 6 of "Game of Thrones" premieres on April 24.
'Game of Thrones': First Look at Season 6 - But No Jon Snow (Photos)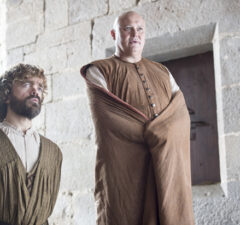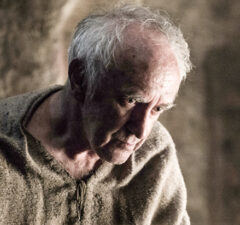 (Tap photo and swipe to view gallery)