The National Society of Film Critics awarded "Goodbye to Language" its top honor on Saturday, selecting the film as 2014's Best Picture.
Iconic French filmmaker Jean-Luc Godard directed the 3-D film, which was little seen in the United States — due, in part, to the scarcity of arthouse theaters equipped to show 3-D — and decidedly more experimental than award-season favorites "Birdman" and "Boyhood." But "Boyhood," Richard Linklater's coming-of-age drama, was a close runner-up in the NSFC Best Picture competition, losing out by only a single point in the balloting. Alejandro G. Iñárritu's "Birdman" placed a more distant third.
---
See Photos: 22 Biggest Snubs and Surprises: 2015 SAG Awards Nominations
---
Linklater's critically acclaimed film enjoyed other victories, however; he walked away with the Best Director award and the film's toplining female star, Patricia Arquette, won Best Supporting Actress.
The Best Actor prize went to Timothy Spall, who starred in Mike Leigh's "Mr. Turner." Marion Cotillard won the Best Actress category for her roles in "The Immigrant" and "Two Days, One Night."
Godard's "Goodbye to Language" didn't win in any other categories, but it placed second in Best Director and third in Best Cinematography.
---
Also Read: 'Inside Llewyn Davis' Dominates National Society of Film Critics Awards
---
The National Society of Film Critics was established in 1966, with its co-founders including Pauline Kael, Joe Morgenstern, Richard Schickel and Hollis Alpert. The group is made up of around 60 critics, and its choices are typically more idiosyncratic than the Academy's. Recent winners have included "Inside Llewyn Davis," "Amour," "Melancholia," "Waltz With Bashir" and "There Will Be Blood."
Only five films in 48 years have won the NSFC's top award and gone on to win the Best Picture Oscar: "The Hurt Locker," "Million Dollar Baby," "Schindler's List," "Unforgiven" and "Annie Hall."
---
Also Read: Best & Worst 2014: TheWrap's 86 Alternate Movie Awards for Sex, Violence, Music and More
---
Here's the full list of winners and the votes they received:
BEST PICTURE
*1. Goodbye to Language (Jean-Luc Godard) – 25
2. Boyhood (Richard Linklater) – 24
3. Birdman (Alejandro G. Iñárritu) – 10
3. Mr. Turner (Mike Leigh) – 10
BEST DIRECTOR
*1. Richard Linklater (Boyhood) – 36
2. Jean-Luc Godard (Goodbye to Language) – 17
3. Mike Leigh (Mr. Turner) – 12
BEST NON-FICTION FILM
*1. Citizenfour (Laura Poitras) – 56
2. National Gallery (Frederick Wiseman) – 19
3. The Overnighters (Jesse Moss) – 17
BEST SCREENPLAY
*1. The Grand Budapest Hotel (Wes Anderson) – 24
2. Inherent Vice (Paul Thomas Anderson) – 15
2. Birdman (four co-writers) – 15
BEST CINEMATOGRAPHY
*1. Mr. Turner (Dick Pope) – 33
2. The Immigrant (Darius Khondji) – 27
3. Goodbye to Language (Fabrice Aragno) – 9
BEST ACTOR
*1.Timothy Spall (Mr. Turner) – 31
2. Tom Hardy (Locke) – 10
3. Joaquin Phoenix (Inherent Vice) – 9
3. Ralph Fiennes (The Grand Budapest Hotel) – 9
BEST ACTRESS
*1. Marion Cotillard (Two Days, One Night; The Immigrant) – 80
2. Julianne Moore (Still Alice) – 35
3. Scarlett Johansson (Lucy; Under the Skin) – 21
BEST SUPPORTING ACTOR
*1. J.K. Simmons (Whiplash) – 24
2. Mark Ruffalo (Foxcatcher) – 21
3. Edward Norton (Birdman) – 16
BEST SUPPORTING ACTRESS
*1. Patricia Arquette (Boyhood) – 26
2. Agata Kulesza (Ida) – 18
3. Rene Russo (Nightcrawler) – 9
37 Biggest Snubs and Surprises: Golden Globes 2015 (Photos)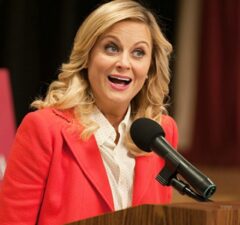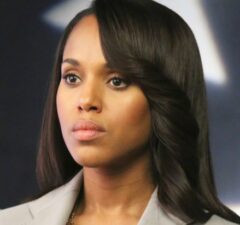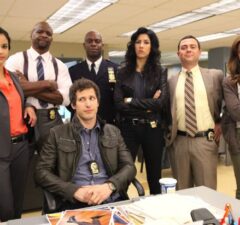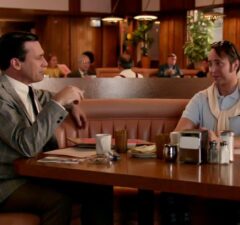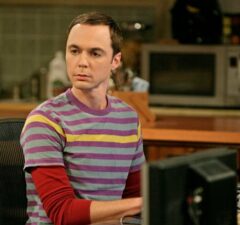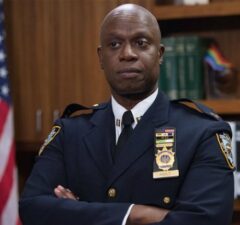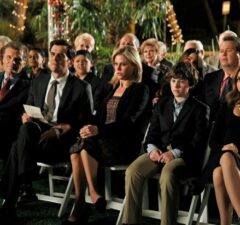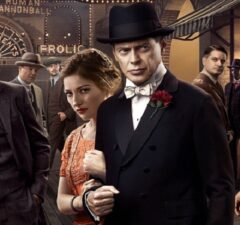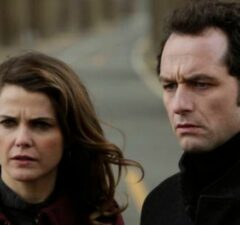 (Tap photo and swipe to view gallery)