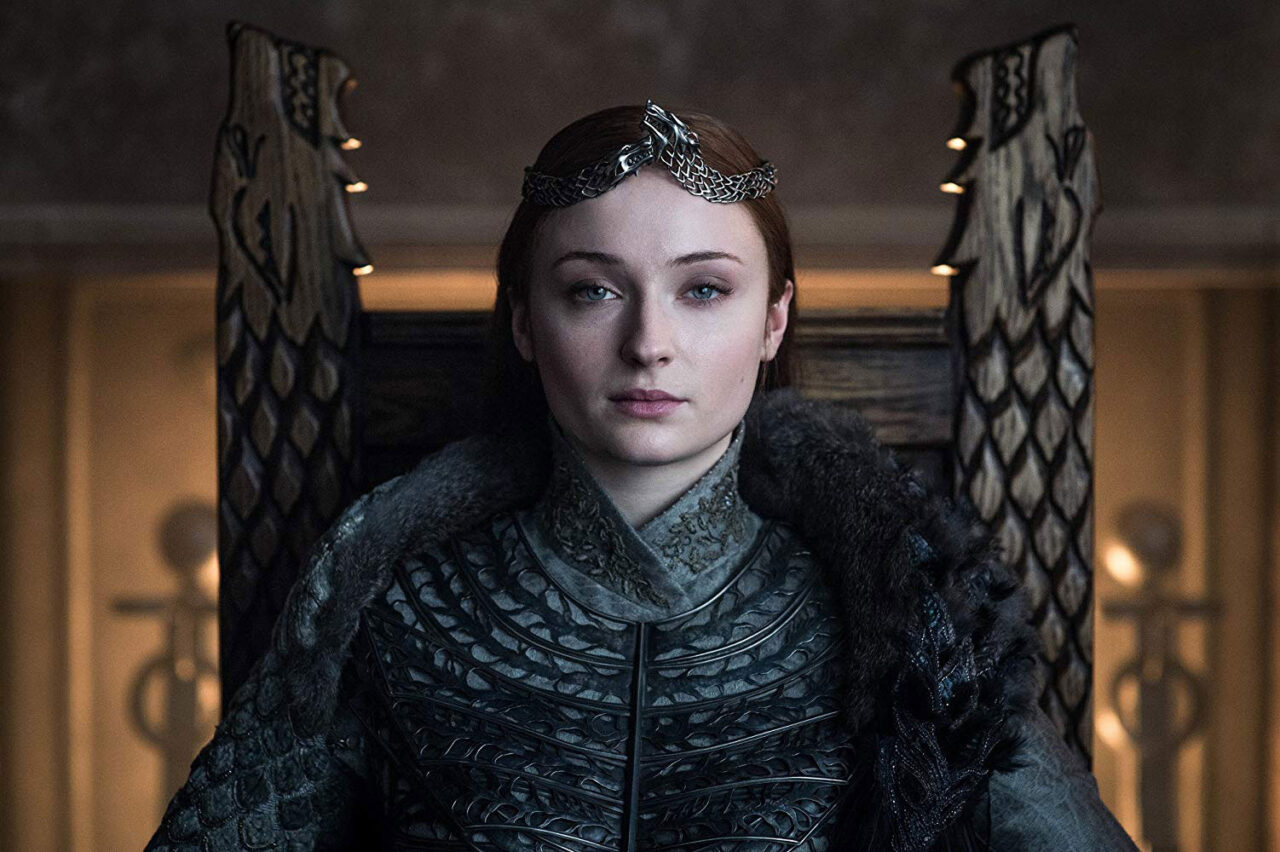 Here's How Sophie Turner Really Wanted 'Game of Thrones' to End
This story about Sophie Turner and "Game of Thrones" first appeared in the Down to the Wire issue of TheWrap's Emmy magazine.
Some fans may not have loved the final season of "Game of Thrones," but Emmy voters did. Season 8 grabbed 32 nominations, smashing a 25-year-old record set by "NYPD Blue" for the most nominations any series has ever received in a single year.
That Emmy haul included 10 different acting nominations: Emilia Clarke and Kit Harington in the lead acting categories; Alfie Allen, Nijolaj Coster-Waldau, Gwendoline Christie, Peter Dinklage, Lena Headey, Sophie Turner and Maisie Williams in supporting; and Carice van Houten in guest. (Allen, Christie and van Houten submitted themselves in the Emmy race; the others were submitted by HBO.)
Also Read: Watch Out, 'Game of Thrones' - 'NYPD Blue' Once Set a Record and Then Got Ambushed at the Emmys
To celebrate the final Emmy dance for this monumental series, TheWrap spoke to the four actors who were nominated this year for the first time: Turner, Christie, Allen and van Houten. First up: Sophie Turner as Sansa Stark, who began the series as a naive young girl and suffered unimaginable horrors on her way to being crowned Queen of the North.
Warning: in the remote chance you haven't seen the final season, this conversation contains spoilers.
How crazy is it to be in a category where your show has four of the six nominees?
It's unbelievable, to be honest. I had just kind of figured, "This is how it goes: Lena will be nominated in supporting and Emilia in lead." I looked at the list and was blown away by the fact that there were so many of us nominated.
Obviously, the final season was controversial.
The fans are incredible and so loyal, and we love them because of the fact that they're so, so passionate. I cannot fault them there. But when people were saying that there was no effort, that the writers were terrible … The most effort was put into this final season. We were shooting for an incredibly long time, nearly 11 months. We did the most night shoots anyone has done ever, I think. I felt a little defensive, and I think I'm entitled to feel like that.
Also Read: Netflix Signs 'Game of Thrones' Creators David Benioff and DB Weiss to Overall Film and TV Deal
After a season in which so many of the female characters really ran the show, were you OK with the Iron Throne going to a very passive male character, Bran?
I suppose it's not really the Iron Throne anymore. [Laughs] I think it's true what Tyrion was saying: Bran holds all of our stories, and we can't move on unless we remember our history. Daeneyrs had to die. Cersei was a mad queen. Arya is too much of a free spirit. Sansa probably wouldn't want to rule the seven kingdoms anyway — she wanted to stay in the North and defend the North. I really think Bran might be the perfect person for the job.
Did you have your own dream ending?
I thought Arya would kill Cersei. And I would like to have seen Sansa and Cersei reunited, or Arya and Cersei. But there were so many ways the story could have turned out. I felt very passionately about the ending for Sansa, and I was very happy with the ending that turned out for her.
As the final seasons went on, did you read scripts afraid that your character was going to die?
Of course! I think everyone was terrified of being axed the whole time. Every single page, it was like, "Oh, my God, is this it?" And then to find that I made it to the final episode and to the final scene was great.
Also Read: 2019 Emmy Contenders, From Sophie Turner to Tony Hale to Cicely Tyson (Exclusive Photos)
When we talked three months ago, you said, "I don't think I've done all my crying yet." Still true?
I think the biggest moment is yet to come, when I really break down. I think it might be at the Emmys, because the Emmys are going to be the last time that we'll ever see each other, at least as a cast. Or maybe I'll never really say goodbye. It's really my family, and because we love each other so much, it'll be goodbye to the characters but not to each other.
Read more of the Down to the Wire issue of TheWrap's Emmy magazine.