"Expendables 3" fired blanks at the domestic box office when it hit theaters last summer, but apparently Sylvester Stallone is still planning for a fourth, and is getting Hulk Hogan excited about the possibility, too.
The professional wrestling icon, who made his theatrical debut in 1982's "Rocky III" before becoming "Mr. Nanny" 11 years later, told fans during a Q&A at the Body Pro Expo in England earlier this month that Stallone wants him to play the villain in the fourth installment of the Lionsgate franchise.
"Was talking on the phone with Sly about doing 'The Expendables 4,'" Hogan said. "We're trying to figure out a way to maybe turn me into the most evil man in the world. Y'know, Stallone gave me my first break and he's been a great friend."
---
See photos: 13 Wrestlers Who Body Slammed the Acting World
---
While Stallone's chief concern should be whether audiences would watch another "Expendables" movie in the first place, Hogan suggested his 61-year-old body could pose a problem. But there's an easy solution.
"We had a great conversation, talking about the possibilities. Can I still run? Can I still jump?" Hogan said. "Well, not as fast or not as high, but I think Hollywood could find a good stunt man to help me out."
---
Also read: How 5 Former WWE Stars Took Careers From the Top Rope to Hollywood's Bottom Line
---
"Expendables 3" had a weak domestic debut last August, and only ended up grossing $39.3 million. While the performance — possibly hampered by a piracy leak before the theatrical debut — proved American audiences are losing interest in Stallone's team of aging action heroes, international audiences still seem to dig the nostalgia. Foreign box office receipts boosted the overall gross to $206 million.
And there's always the chance that Stallone isn't talking to Hogan about "The Expendables 4" at all, but rather an event series based on the franchise Fox is producing.
---
See video: The Worst Movies of 2014 Give Themselves Terrible Reviews
---
Stallone and the films' producer Avi Lerner will executive produce the project, described as a fun action drama centering on a team of heroes trying to thwart a terrorist.
19 Biggest Box-Office Bombs and Bummers in 2014: From 'The Giver' to 'Winter's Tale' (Photos)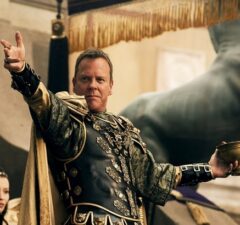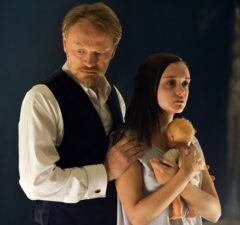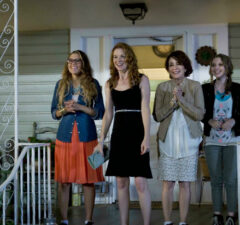 (Tap photo and swipe to view gallery)