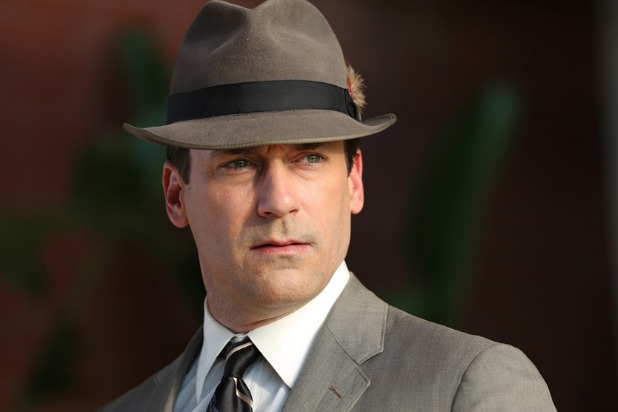 The final season premiere of AMC's "Mad Men" drew the lowest numbers for a premiere episode since 2008.
Also read: 'Mad Men' Reviews: Does Its Final Season Pop or Fizzle?
According to Nielsen, Sunday's season seven opener averaged about 2.3 million total viewers, the lowest viewership for a season premiere since Season 2 debuted to 2.06 million viewers in 2008.
The premiere drew just over 1 million fewer viewers than the season six premiere a year ago and also fell below the June season finale, which averaged 2.69 million viewers.
Also read: 'Mad Men' Review: Let's Cling to the Past a Little Longer
In the 18 to 49 demo, Sunday's episode of "Mad Men" was also down, earning a 0.8 rating compared to the season six premiere's 1.14.
"Mad Men" was up against Sunday's shocker episode of HBO's "Game of Thrones" at 10 p.m. and the MTV Movie Awards at 9 p.m.