It was an adventure that somehow turned into a career.
When Sofia Vergara got a call to audition for a Barry Sonnenfeld movie called "Big Trouble" back in 2001, the 29-year-old Colombian wasn't an aspiring actress. She was a TV hostess on the Spanish-language Univision network, a former dental student who'd fallen into modeling and then hosting for the Latin market.
She had dreams of fame and fortune, to be sure, but most of them didn't focus on the United States, and they certainly didn't include acting.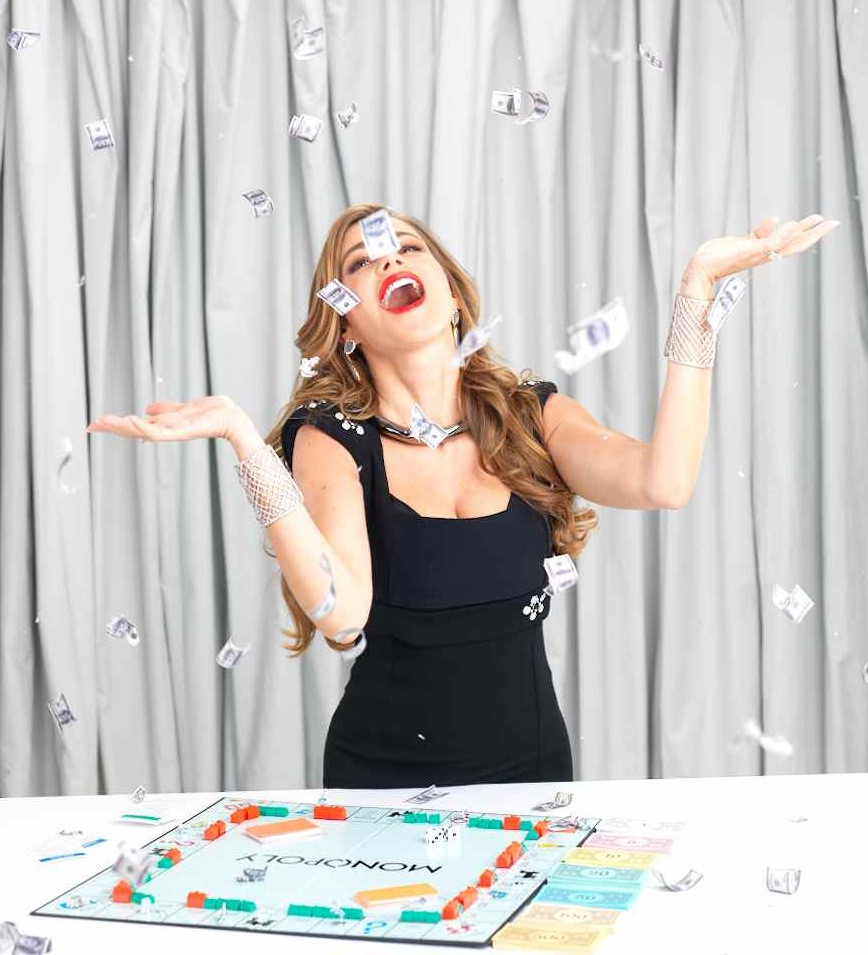 "I really had no interest in being an actress," Vergara told TheWrap. "But I wanted to see what happened. I got the part and I liked it and said, 'Maybe I can do this. I'll stay here six months, one year, and see what happens.'
"Twelve years later, I haven't left."
Also read: The Wit & Wisdom of Gloria Delgado-Pritchett
Not only is she still here — still in the U.S. and still acting — but Vergara is fairly ubiquitous. She's a core cast member of "Modern Family", which has won the Emmy as TV's best comedy series for three years in a row; she's a three-time Emmy nominee herself, losing to her castmate Julie Bowen twice.
And as Gloria Delgado-Pritchett, the younger wife of family patriarch Jay Pritchett (played with wry aplomb by Ed O'Neill), she's TV's reigning bombshell, embracing the tight dresses and dishing out the fractured English with gusto and volume.
See photos: 10 Outtakes from Sofia Vergara's EmmyWrap Cover Shoot
For Vergara, who'd begun her unplanned move into acting less than two years after being diagnosed with (and recovering from) thyroid cancer, the success still comes as something of a shock.
"I don't know what I'm doing, definitely," she insisted. "I knew I could be funny, because I was always making my friends laugh. But I didn't think I was going to be in a super-successful sitcom being funny."
She said this while sitting in a photo studio in New York's fashion district, where she'd just finished posing for TheWrap's EmmyWrap magazine. On camera, she switched on the sass and attitude with ease. Slightly de-glammed in a white T-shirt afterwards, she told her story in a rush. (To get the real flavor of Vergara you should probably just eliminate all the punctuation and read fast.)
New York is Vergara's home base when she's not shooting "Modern Family" in Los Angeles, a job that takes three weeks a month and eight months a year. On the East Coast, she can relax and be near her 20-year-old son, who's in school in Boston, and also oversee a business empire that includes a clothing line for Kmart and a number of endorsement deals, Cover Girl and Pepsi among them.
Also read: Sofia Vergara Tops Forbes List of Highest Paid TV Actresses
Last year she became the highest-paid woman in television with $19 million in earnings in 12 months, according to Forbes. ("Modern Family" accounts for less than $5 million of that.) And unlike some artistes who shy away from talk of their riches, she admitted that it was part of the plan.
"My brain, it's always thinking of how I could make a business out of it," she said. "I have to say, honestly, that this was not about the art of acting for me. It was always, I want to make money off my image and do what I can do because I have a son, I have a family, I want to have money. I love the business part of my career."
"Modern Family" not only made Vergara a star and made those business deals possible, but also fixed her persona in the public mind: glamorous, expressive ("Shouting With Sofia Vergara" was a popular YouTube compilation), a little ditzy and, oh yeah, sexy.
Creators Steve Levitan and Christopher Lloyd tailored the role for her, she said. "They had meetings with me at the beginning and they would ask me things, because the character has a lot of similarities with my real life. I am an immigrant in this country, I have an accent, I'm Colombian, I have a child from a previous marriage. So it was created around me. But now they have Google so they don't really need to ask me, 'What is a Colombian dish or a Colombian hat?' They just go and Google it."
And if Gloria comes across as a supercharged stereotype of the hot, fiery Latina — well, that doesn't bother Vergara in the slightest.
"I don't know why people think stereotypes are so terrible," she said. "I am Gloria, my mother is Gloria, my aunts are Gloria. I mean, it's not like I'm putting on a fake bra with big prosthetics, you know. It might be a stereotype, but I think the character is fantastic. She's colorful, she's honest, she's out there, she cares about people. She's loud, but I am loud. She's crazy, but I am crazy. It's not a problem."
Initially, though, she had second thoughts about what viewers would think of her character. "I was worried, because I thought nobody was going to like a hot-looking Latin woman married to the older guy," she said. "It was totally like the description of the gold-digger. But after we shot the pilot, I realized that I had chemistry with Ed. I think everybody completely believed that Gloria and Jay belonged together."
"Modern Family" won praise from the start. It became an anchor on ABC's schedule, picked up three Golden Globe nominations (including one for Vergara) after only four months on the air, and it ended its inaugural season by landing eight Emmy nominations and winning the award for Outstanding Comedy Series.
By its third season, the show had been sold for syndication and had become the year's 10th highest revenue-generating show. It also reflected the continuing maturation of the TV-comedy family, depicting three couples representing three kinds of families: a typical sitcom pairing (Ty Burrell and Julie Bowen), a multi-racial older-man/younger-woman coupling (Vergara and O'Neill) and a committed same-sex relationship (Eric Stonestreet and Jesse Tyler Ferguson). (See sidebar, page 24.)
Its success also jump-started Vergara, Inc., in the U.S. market. "The things I do outside of 'Modern Family' are all things that I've been planning for a long time," she said. "I wanted to be a household name to be able to do all these other things, and I have totally achieved it. I've been working for 22 years in the Latin market mainly, but with 'Modern Family' I was able to really do everything."
Everything will soon include a few more film roles, including parts in Robert Rodriguez's "Machete Kills," in actor/director John Turturro's "Fading Gigolo" with Woody Allen and Sharon Stone, in "Heat" with Jason Statham and in "The Smurfs 2."
And it may include a producer credit on a television series called "Killer Woman," which she, her manager Luis Balaguer and Ben Silverman developed from the Argentinian series "Mujeres Asesinas". It is waiting for a pickup from ABC.
She knows she's become a role model of sorts for young Latinas — "I try to be myself, because there's a lot of people that are watching" — but she shies away from using that as a soapbox to address the hot-button issue of immigration.
"Whatever my ideas and my opinions are, I try not to do that," she said. "Only thing I can tell you is that for us as immigrants to be in a country like this, we should all be grateful that we have the opportunity, because only in a country like this that has opened the doors for us we can do so many things. So we should follow their laws."
In other words, don't expect her to get up onstage at the Emmys and make any political speeches. Then again, she never figured she'd be anywhere near the stage at any awards show.
"It didn't even occur to me that I was going to be nominated for anything," she said. "The day my publicist called me and said, 'You've been nominated for a Golden Globe,' I was like, 'What are you talking about?'"
And now she's been nominated for three Globes and three SAG Awards and three Emmys, as part of a show that has completely dominated the Emmy supporting categories. In its first year, all six of the major cast members — Vergara, O'Neill, Bowen, Burrell, Stonestreet and Ferguson – -opted to enter themselves in the supporting category rather than singling out anyone as lead, and everyone but O'Neill was nominated.
The next two years, all six have landed nods, monopolizing two of the six Supporting Actress spots and four of the six Supporting Actor spaces. Over the three years, "Modern Family" has not only won the three Comedy Series awards, but its cast has taken home five of the six available supporting trophies: two each for Bowen and Stonestreet and one for Burrell.
Vergara said that she has no problem losing to Bowen — "what I care is that the show keeps going on and is successful no matter who wins" — but she nodded when asked if she ever feels like telling her castmate, "You've won twice, how about giving me a turn?"
"I already told her, but she doesn't care," she said with a laugh. "I think she's going to win again."