(Read TheWrap's full Sundance coverage.)
At the screening of "Blue Valentine" on Sunday night in Park City, it went like this: a mad rush for tickets as journalists and distributors tried to get in to the still-unseen title starring Ryan Gosling and Michelle Williams.
Then, after the screening: a meander out to the lobby and unenthusiastic huddling by executives from Fox Searchlight, Summit, Focus Features and others.
It's been this way at Sundance, which once upon a time could guarantee at least one brass knuckles bidding war per festival (usually involving Harvey Weinstein). Now the trend is to bid late and bid low – a buyer's market where the buyers, few as they are, seem unenthused.
"I'm not seeing any films that are commercial," said Rob Friedman, the CEO of Summit, grabbing a slice of pizza between screenings.
He's looking, he said, for "another 'Hurt Locker,'" the film that is winning the indie studio critical acclaim this season.
All the buyers want something with a hook – humor, preferably, or horror or a pedigree – that has a marketing notion on which to hang a release. A "Thank You for Smoking," or a "Napoleon Dynamite," or a "Brokeback Mountain."
Distributors might have finally found one in Lisa Cholodenko's last-minute entry to the festival, "The Kids Are Alright," starring Julianne Moore and Annette Bening. (See 'Bidding Heats Up.")
But before that late Monday premiere, "I don't think there's been much," agreed attorney Linda Lichter. "I'm not seeing anything wildly commercial."
Directed by Derek Cianfrance, "Blue Valentine" is a complex drama about a marriage in the throes of disintegration, the kind of subtle, grown-up film that rarely makes it into theaters these days.
Critics walked out moved by the performances, but distributors were in no hurry.
Cynthia Swartz, a publicist representing the film, was not concerned. This, she said, is the new rhythm at film festivals. "This Sundance is not about bidding wars," she said. "These movies don't have to do a trillion dollars to make money. People will buy them. Movies sell late – but they'll sell."
But it's also true that filmmakers are setting their own paths to movie distribution.
Young filmmakers seem well aware that the dynamics of the marketplace have changed, and many of them are not interested in playing cat-and-mouse with distributors few in number and whose futures are far from guaranteed.
"Everyone else has this delusion that they're going to create a bidding war," said Gill Holland, the co-producer of "Bass Ackwards," a movie playing in competition.
"We embraced the indieness of our film," he said. Holland and producer Tom Woodrow pushed "Bass Ackwards" (above right) to be one of a handful being made available, for $3.99, on YouTube during the festival. The filmmakers keep half of the sale.
Going the web route is possible for them because the film only cost $30,000 to make. The YouTube experiment is a first for the festival – a half-dozen current and former Sundance entries are being promoted on the video services front page for full download.
By the second day of the festival, "Bass Ackwards" had 289 downloads, Holland said – generating about $600 for the filmmakers. "That's about 2 percent of our shooting budget," said the producer.
Another filmmaker, Amber Benson, whose comedy "Drones" was being screened at the rival Slamdance festival, said she preferred not to sell her film to a distributor and was more inclined to give it away online.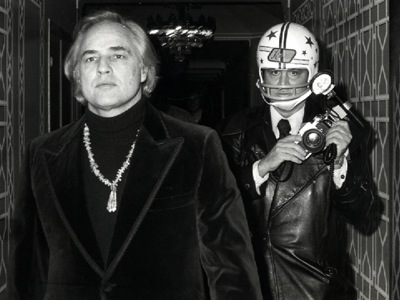 The film, starring Jonathan Woodward ("Buffy the Vampire Slayer," "Angel"), is a sci-fi satire she describes as "The Office" meets "Close Encounters."
"We'd like to make it like 'Dr. Horrible's Sing-Along Blog.'"
"I feel like if you sell to a distributor, you're guaranteed one minute in the theater and a DVD release," she said.
Added Woodward, "And everything hinges on that one minute in the theater."
Benson said she'd rather distribute the movie herself, and control its destiny. "If people like something, they don't want to see it once, they want to own a piece of it," she observed. "They want the DVD, they want the extras. So our aim is to get the word out."
Added Woodward: "And a distribution deal, oddly, might work against that."
With the festival about halfway over, so far features titles like "Douchebag," "Buried" (above left, which sold to Lionsgate) and "Blue Valentine" have the most heat, while documentaries including "The Pat Tillman Story," "Catfish" and "Smash His Camera" (above right) seem to have the buzz.
Still to come: "Welcome to the Rileys," "Abel," "Cane Toads" and "Lovers of Hate."