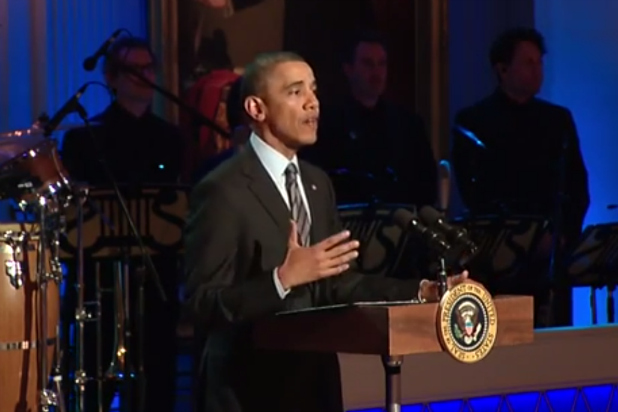 President Obama said in a CNN interview ahead of his summit on working families that the U.S. is "the only advanced country on earth" that doesn't have paid family leave.
Obama's Working Families Summit, starting Monday, focuses more on ideas than concrete action. Along with holding Monday's summit, he is issuing a presidential memorandum telling federal agencies to give employees as much flexibility as possible to allow them to care for their children or parents.
Also read: Jenna Hager Bush Interviews President Obama About Fatherhood
"Paid family leave, we're the only advanced country on earth that doesn't have it. It doesn't make any sense," he told "New Day" co-anchor Kate Bolduan.
With little support from Republicans in Congress and less than two years remaining in his presidency, Obama is trying more and more to rally public support. Obama delved into his personal experiences to make the case for more government help for parents.
Also read: Michelle Obama Worries Congress and Potatoes Will Destroy 'Glimmers of Progress' for Anti-Obesity Initiative
"This is not just a woman's issue. One of the most precious memories that I'll ever have is when my first daughter, Malia, was born, I was lucky enough that my schedule allowed me to take that first month off. And, you know, staying up until two in the morning and feeding her and burping her, you know, creates a bond that is irreplaceable," he said.
He said that companies that offer flexibility are rewarded with more enthusiastic employees, and that he and first lady Michelle Obama had been lucky enough to have understanding employers.
"You know, when we knew that employers had our backs and were willing to give us flexibility to look after family, that made us want to work harder for that employer, even if it meant taking work home with us," he said.
The president also talked about the need for equal pay for men and women doing the same work, and described his own mother's struggle to raise him alone.
"I was raised by a single mom who had to work, go to school, raise two kids and didn't come from a wealthy family," he told Bolduan. "We were helped by my grandparents and the primary breadwinner there was my grandma, who never got a college education, but worked her way up from a secretary to being a vice president of the bank, uh, but also hit a glass ceiling."