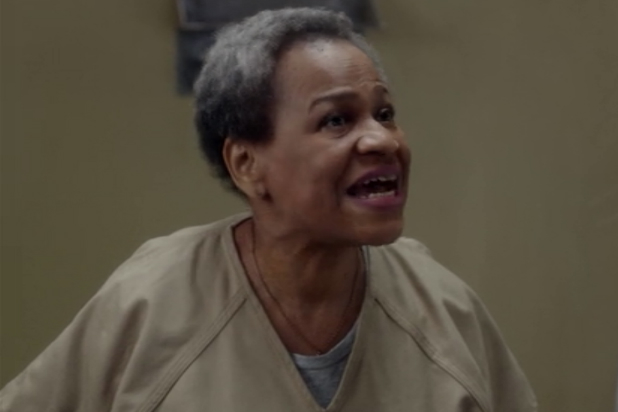 Actress Michelle Hurst, who plays "Miss Claudette" on the hit Netflix series "Orange Is the New Black," was injured in a serious car accident before the holiday season that required a 16-day medically induced coma, according to tweets from the cast and crew on Thursday morning.
Also read: 'Breaking Bad,' 'Orange Is the New Black' Among Writers Guild's TV Nominees
Piper Kerman, who wrote the memoir on which the series is based, shared a link to a fundraising site set up to help cover medical expenses and lost income from time off work.
According to the site, Hurst suffered major injuries in a car accident just before the holidays and was placed in a medically-induced coma so doctors could perform surgeries near her spine.
Hurst awoke from the coma Thursday morning – after 16 days – but the actress is still in the intensive care unit at UNC Chapel Hill Hospital in North Carolina. She is currently listed in fair condition, the hospital told TheWrap.
Representatives for Hurst said they have no additional information at this time, and Netflix had no comment.
Also read: 'Orange Is the New Black': What the Critics Think About Netflix's Prison Comedy
The link to the fundraising page was soon retweeted by Natasha Lyonne, who stars as inmate "Nicky Nichols," and series actress Adrienne C. Moore. Donations are said to be handled by Hurst's sister.
As of this writing, 34 supporters – including Kerman – contributed just under half of the fundraiser's $5,000 goal.