On the heels of new art (and star-driven hype) for Marvel's upcoming "Guardians of the Galaxy Vol. 2," and some character posters from DC's "Justice League," comes a brand new one sheet for the hotly anticipated "Spider-Man: Homecoming." Marvel released the poster via Twitter this morning, and you can see it in all its glory below.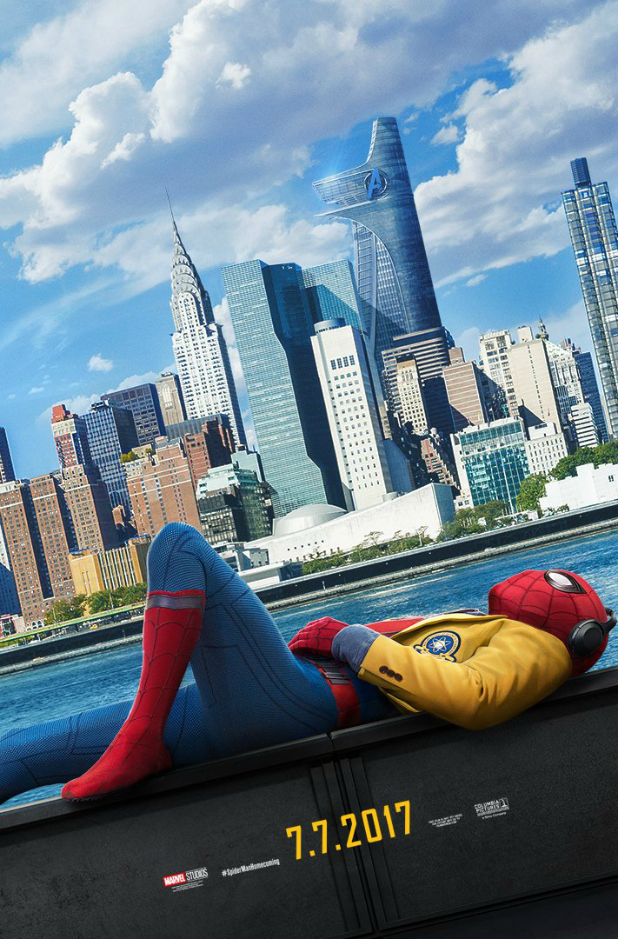 Great marketing is no guarantee of a great film, but fans of the classic era of Spider-Man have a lot to love about this poster. Spidey lying on his back along the East River while casually listening to music, with Avengers Tower in the background, feels like a moment straight out of the original comics. Especially the headphones: high school age Peter Parker learned to use the Spider-Man suit as an outlet for a sarcastic, relaxed, cool personality that "Puny Parker" couldn't express without giving away the fact that he's a superhero.
Also Read: 'Iron Fist': 14 References to Other Marvel Netflix Shows (Photos)
Though, isn't Peter Parker pals with Tony Stark after the events of "Captain America: Civil War"? You'd think Iron Man would spring for some Beats By Dre headphones, right?
Speaking of high school, that yellow blazer confirms that when he's not saving the citizens of New York City, Peter Parker is on the science team at Midtown School of Science & Technology. (Yes, people are already selling t-shirts with the school's logo on amazon.)
"Spider-Man: Homecoming" stars Tom Holland as Peter Parker/Spider0-Man, Michael Keaton as super-villain The Vulture, Robert Downey Jr. as Tony Stark/Iron Man, Marisa Tomei as Aunt May, along with Zendaya, Donald Glover, Jacob Batalon, Laura Harrier, and Tony Revolori. It hits theaters July 7.