Predicting the Oscar nominations used to be so easy.
Oscar-watchers knew who the frontrunners were, we could make educated guesses about the rest, and – crucially – we knew how many nominations there would be: 10 for Best Picture, five for everything else.
Then the Academy threw a monkey wrench into that with a new system of vote-counting that will produce anywhere from five to 10 nominees.
It only makes the questions harder to answer. Will the new method really help a love-it-or-hate-it movie like "The Tree of Life," or will it hurt a consensus favorite like "The Help?"
And what about the unexpectedly strong guild showing for "The Girl With the Dragon Tattoo" and the weak one for "War Horse"?
After playing around with a couple of different simulations of the Oscar counting process, I'm going back to my initial prediction that we'll have seven Best Picture nominees – though I wouldn't be totally surprised by eight, which seems to be the consensus among Oscar watchers.
I'd be even less surprised by six, which is what I came up with when I used the system to tally more than 200 Top 10 lists.
Also read: Recount: Why There May Only Be 6 Best Picture Nominees
Last year, when I predicted the 10 categories that are included in the early-morning announcement, I nailed all 10 Best Picture nominees, all five Best Actor and Best Actress candidates and an eminently respectable 49 out of 53 overall.
If I do as well this year, it'll be a miracle. But here goes (in order of likelihood):
Best Picture:
"The Artist"
"The Descendants"
"Hugo"
"Midnight in Paris"
"The Help"
"Moneyball"
"The Girl With the Dragon Tattoo"
Next in line:
"The Tree of Life"
"War Horse"
"Tinker Tailor Soldier Spy"
I'm completely confident about "The Artist," "The Descendants" and "Hugo," and pretty confident about "Midnight in Paris." Beyond that, things get a little murkier. "The Help" seems fairly safe, "Moneyball" less so – and if my prediction of seven nominees pans out, that leaves one slot.
Conventional wisdom says "War Horse," but I have a hunch it will be passed over in favor of "Dragon Tattoo."
This group doesn't include "The Tree of Life," the one film I thought would be helped by the preferential process. I hate to leave it off, so I'm putting it in the eighth slot in case the slate gets that far. I'll give "War Horse" and unlikely number nine – and for the even more unlikely 10th spot, I'd guess that the Brit bloc would push "Tinker Tailor Soldier Spy" past "The Ides of March."
Best Director:
Michel Hazanavicius, "The Artist"
Alexander Payne, "The Descendants"
Martin Scorsese, "Hugo"
Woody Allen, "Midnight in Paris"
Terrence Malick, "The Tree of Life"
Allen, Hazanavicius, Payne and Scorsese seem strong to me, with the fifth slot wide open. Spielberg could get in if "War Horse" has more support than I realize, Tate Taylor could if the same holds true for "The Help," and DGA nominee David Fincher is formidable. Maybe even Bennett Miller for "Moneyball."
But I'm guessing that at least 62 directors (that's what it takes to get a nomination in this category) will find Terrence Malick's grand vision undeniable, making him the traditional single Oscar nominee who didn't get a DGA nod.
Best Actor:
George Clooney, "The Descendants"
Brad Pitt, "Moneyball"
Jean Dujardin, "The Artist"
Michael Fassbender, "Shame"
Gary Oldman, "Tinker Tailor Soldier Spy"
Leo or not Leo? That is the question in Best Actor, where Leonardo DiCaprio's performance as J. Edgar Hoover in Clint Eastwood's "J. Edgar" seemed like a lock until people actually saw the movie. He still has a solid shot (after all, voters didn't like Eastwood's "Invictus," either, but they still nominated Morgan Freeman and Matt Damon for it), but I have a feeling that Gary Oldman's remarkably understated performance in "Tinker Tailor" will slide in and DiCaprio slide out.
Demian Bichir could also pull off an upset the way he did in the SAG nominations … or Michael Fassbender's penis could scare off some voters and push his performance in "Shame" out of the running.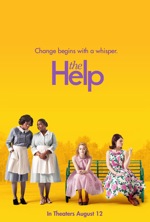 Best Actress:
Viola Davis, "The Help"
Meryl Streep, "The Iron Lady"
Michelle Williams, "My Week With Marilyn"
Glenn Close, "Albert Nobbs"
Tilda Swinton, "We Need to Talk About Kevin"
There are three locks, any one of whom could win most years: Davis, Streep and Williams. Glenn Close is a question mark, but the Actors Branch will likely give her extra love for writing, producing and fighting to get her movie made for more than a decade.
And while there's no shortage of candidates for the final slot – Elizabeth Olsen in "Martha Marcy May Marlene" and Kirsten Dunst in "Melancholia" come to mind – I think that Swinton will be awarded, even if the film itself is likely to be too hard and chilly for many voters.
Best Supporting Actor:
Christopher Plummer, "Beginners"
Albert Brooks, "Drive"
Kenneth Branagh, "My Week With Marilyn"
Nick Nolte, "Warrior"
Jonah Hill, "Moneyball"
After Plummer, Brooks and Branagh, who? Max von Sydow, for a wordless performance in "Extremely Loud & Incredibly Close?" Jonah Hill, for a career-turning serious role in "Moneyball?" Patton Oswalt for stealing "Young Adult?" I'll go with Hill because people preferred his movie, and with Nick Nolte over von Sydow for the de facto career achievement nomination (though Plummer will get the de facto career achievement win).
Best Supporting Actress:
Octavia Spencer, "The Help"
Berenice Bejo, "The Artist"
Jessica Chastain, "The Help"
Shailene Woodley, "The Descendants"
Janet McTeer, "Albert Nobbs"
Once sentiment solidified behind "The Help" as being the Jessica Chastain role to reward, Chastain's amazing string of 2011 films stopped being a liability (it could split the vote too many ways) and started being a plus (giving voters an easy way to reward a remarkable year).
For me, the real question is whether the final slot goes to Janet McTeer for her cross-dressing role in "Albert Nobbs" or Melissa McCarthy for her raucous one in "Bridesmaids." I have a feeling that support for the latter movie is stronger outside the Academy than inside it, so I'm going with McTeer.
And I guess I know why Vanessa Redgrave just never got any traction for her commanding performance in "Coriolanus" (voters just didn't watch the movie), but she should be at the top of the list.
Best Adapted Screenplay:
"The Descendants"
"The Help"
"Moneyball"
"Hugo"
"Tinker Tailor Soldier Spy"
"The Girl With the Dragon Tattoo" has the best shot to crack this group, with longshots including "A Dangerous Method" and "Drive."
Best Original Screenplay:
"Midnight in Paris"
"The Artist"
"50/50"
"Bridesmaids"
"A Separation"
By far the more unsettled of the writing categories, and the one in which I think the Writers Branch will throw one of its regular curve balls with the inclusion of the Iranian film "A Separation." "Beginners" and "Win Win" could definitely figure in the category if "A Separation" doesn't make it — but really, nothing but the first two seem to have solid holds on nominations.
Best Animated Feature:
"Rango"
"The Adventures of Tintin"
"Puss in Boots"
"Cars 2"
"Chico and Rita"
In a very strange year for animation, the critical affection for "Rango" doesn't seem to have spilled over to the guilds. And the film that just won the Producers Guild Award, "The Adventures of Tintin," could conceivably be passed over by the Academy, since the Short Films and Feature Animation Branch typically frowns on motion-capture as not really being an animation technique.
If it were just the branch voting for the nominees, I'd be inclined to predict a "Tintin" snub. But because voters in the category are drawn from the entire Academy (I hear it's about a 50-50 split between branch members and others), I'm guessing that "Tintin" does get in.
My pick of "Chico and Rita" for the wild-card, little-film slot is based mostly on its vibrant look and on the lack of consensus favorites among the contenders. "Arthur Christmas," "Kung Fu Panda 2" or "Winnie the Pooh" could easily end up there instead.
Best Foreign-Language Film:
Canada, "Monsieur Lazhar"
Germany, "Pina"
Iran, "A Separation"
Israel, "Footnote"
Poland, "In Darkness"
In this case, my picks are listed in alphabetical order, because the only one I'm sure will get in is "A Separation."
The nominations are made by two elite committees totaling 30, and selected from the nine shortlisted films. I'm guessing that they find "Superclasico" is too light and the four-and-a-half-hour "Warriors of the Rainbow" too much of a good thing. But "Omar Killed Me" (the one shortlisted film I haven't seen) could well make the cut from what I hear, and I wouldn't rule out the bracing if divisive "Bullhead," which has passionate supporters.
One final note: They're reportedly planning to have Tom Sherak and Jennifer Lawrence announce the nominees in random rather than alphabetical order on Tuesday morning – thereby robbing us smart alecks of the momentary thrill that would come from knowing that if they go from "The Artist" to "The Descendants" for Best Picture, it would mean "Bridesmaids" didn't get that nomination after all.