We now know how many episodes will be in "Stranger Things 4," what those episode titles are and when, roughly, the new season will arrive on Netflix. As part of Stranger Things Day, Netflix released a new video teasing the episode titles for the new season, while also noting that Season 4 will be released in summer 2022.
That's later than many had expected, as some were anticipating a Q1 or Q2 launch for "Stranger Things" Season 4. This means it will have been nearly three years since Season 3 aired by the time Season 4 premieres on Netflix, although the delay wasn't exactly planned. An exact month hasn't been revealed, so expect the season to drop sometime between May and August.
Production for "Stranger Things" Season 4 was just starting up when the pandemic hit and shut things down, with filming then resuming in late 2020 but not wrapping until well into 2021. Executive producer Shawn Levy previously blamed the delay on the combination of COVID and the fact that Season 4 is the show's biggest season yet from a production standpoint.
As confirmed in this new video, Season 4 will consist of nine episodes, tying Season 2 for the longest season yet. Seasons 1 and 3 both had eight episodes each.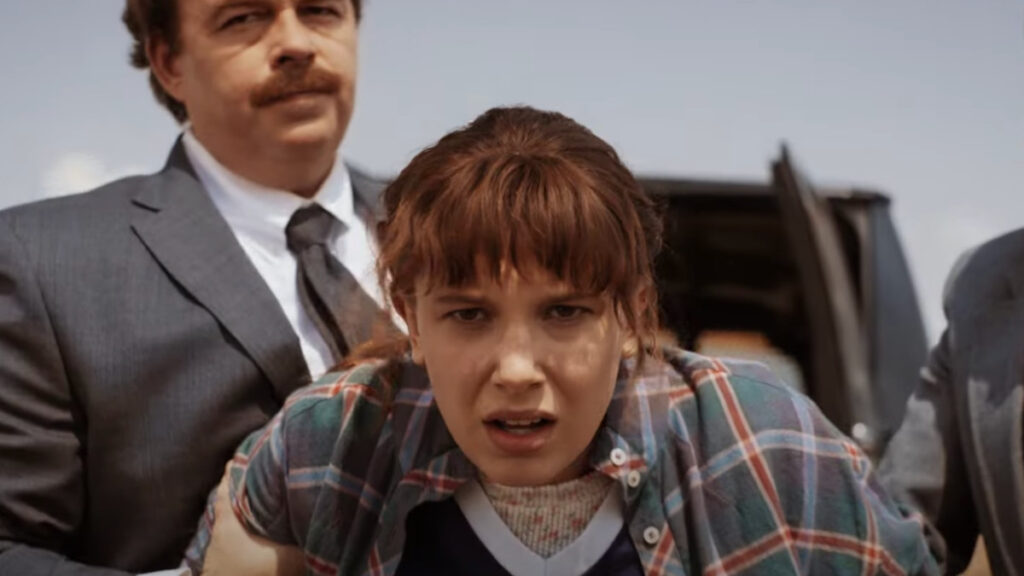 The "Stranger Things" Season 4 episode titles are as follows:
Episode 1 – "The Hellfire Club"
Episode 2 – "Vecna's Curse"
Episode 3 – "The Monster and the Superhero"
Episode 4 – "Dear Billy"
Episode 5 – "The Nina Project"
Episode 6 – "The Dive"
Episode 7 – "The Massacre at Hawkins Lab"
Episode 8 – "Papa"
Episode 9 – "Piggyback"
There are a couple of insights that can be gleaned here, from the obvious – like Episode 7 setting up some sort of bloodbath or battle – to the less obvious, like "Vecna's Curse," which refers to a curse in the board game "Dungeons and Dragons." We already know that "The Hellfire Club" is the name of a club at Hawkins High School of students who play D&D, and "Papa" is certainly a reference to David Harbour's Hopper as "Papa" is the name Eleven (Millie Bobby Brown) gave him.
Also noteworthy is "Dear Billy," as the character Billy Hargrove (played by Dacre Montgomery) was introduced in Season 2 but met a violent death in the Season 3 finale.
Check out the "Stranger Things" Season 4 episode titles video above, and prepare yourself for the long wait until the new season arrives next summer.