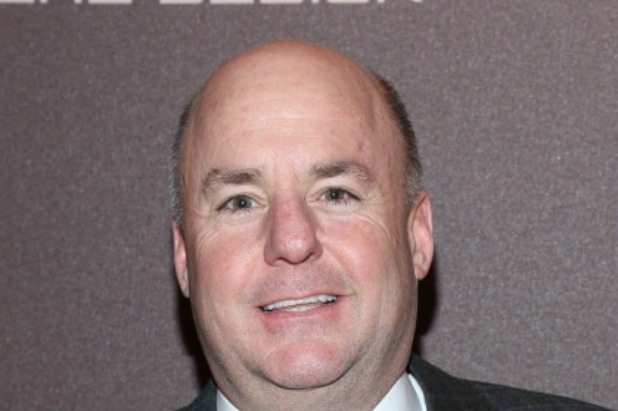 "Good Morning America" senior executive producer Tom Cibrowski has been promoted to senior vice president at ABC News, where he will serve as No. 2 to president James Goldston.
Michael Corn, previously executive producer of ABC's "World News," will replace Cibrowski at "Good Morning America." Almin Karamehmedovic, executive producer of "Nightline," will replace Corn at "World News."
Also read: Ann Compton Retiring From ABC News After 4 Decades
Cibrowski, whose full title is senior vice president of ABC News Programs, News Gathering and Special Events, has spent nearly 25 years at ABC and 13 at "GMA." As senior executive producer, he led "GMA" to break a staggering 16-year streak for NBC's "Today" at No. 1. He also led the show to four Emmys for Best Morning Show and a Murrow award for "Robin's Journey."
"For many years Tom has been a true leader at ABC News," Goldston said in a message to staff. "Tom and I served side by side in the trenches at GMA, and I have witnessed countless times his uncanny news sense, his tremendous command of breaking news, and his absolute mastery in the control room."
Corn was a senior producer for eight years at "GMA" before joining "World News," where he has been executive producer for three years. In 2013, his team won the Murrow award for Best Newscast.
During this "World News" tenure, the show began new features like "Real Money" and "America Strong." He traveled with anchor Diane Sawyer to Afghanistan, the scene of the school shootings in Newtown, Conn., and the Gulf Coast after the B.P. oil spill. At "GMA," he produced the first live broadcast from inside the Centers for Disease Control in Atlanta while tracking the H1N1 "swine flu" virus, oversaw investigatives, and led the overnight desk for several years.
Karamehmedovic, who joined ABC 16 years ago and led "Nightline" to steady ratings growth, takes the lead at "World News" as David Muir becomes the show's new anchor next month. He has reported for ABC News from more than 90 countries and from wars in Iraq, Afghanistan, the Balkans, Russia, Sudan and Southern Lebanon. He has also covered drug trafficking in Mexico, lived among indigenous people in the Amazon, and investigated exorcisms in Africa.
He has won eight Emmys, two Overseas Press Club Awards and two Genesis Awards. The show won the 2014 Murrow Award for Hard News and was just nominated for 13 Emmys.