The Toronto International Film Festival has wrapped up after 11 days, 296 features, 100 shorts and truckloads of Oscar buzz. Dozens of movies headed north of the border hoping to get some momentum heading into a wide-open awards season; some succeeded, some didn't, and now the long haul begins.
TheWrap covered TIFF from its first announcements until its awards ceremony, and before and during the festival saw more than 60 of the top films that screened in Toronto.
We have our personal favorites ("Manchester by the Sea," "La La Land," "Toni Erdmann," "Voyage of Time: Life's Journey," "Nocturnal Animals," "Arrival," "Paterson," "Moonlight," "Fire at Sea" and "Lady Macbeth," in that order), but we've also surveyed which Toronto Film Festival movies did what they set out to do, and which fell short.
Also Read: 'La La Land' Wins Toronto Audience Award
So here are 10 Toronto films that got a boost from the festival, five that didn't and one that falls somewhere in between.
FILMS THAT GOT A BOOST:
"La La Land"
The People's Choice Award that Damien Chazelle's musical won on Sunday only emphasized that the Emma Stone/Ryan Gosling confection is the top dog at the end of the fall festivals, the most dazzling contender so far this awards season. With rave reviews — and the award that previously went to Oscar winners "The King's Speech," "Slumdog Millionaire" and "12 Years a Slave" (as well as Oscar non-winners "Silver Linings Playbook" and "Room") — it's in a very good spot at the beginning of a long road.
"Jackie"
Pablo Larrain's anti-biopic about Jackie Kennedy in the week after the assassination of her husband is an art movie at heart — but it's an art movie that features a tremendous performance by Natalie Portman and now has a distribution deal with Fox Searchlight. The reception at the Toronto Film Festival made it clear that this one will be in the awards picture all season, with Portman and Emma Stone the surest Best Actress nominees at TIFF.
Also Read: Natalie Portman, Richard Gere and Miles Teller Join Oscar Race in Toronto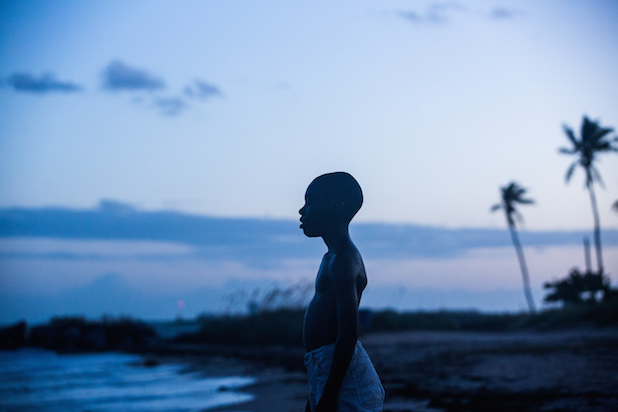 "Moonlight"
Although Barry Jenkins' three-part drama about a young gay black man didn't win any TIFF awards (losing the Platform prize to "Jackie"), it might have gotten the biggest boost of any film in Toronto. It came in with a decent buzz but little of the must-see heat that surrounded "La La Land," "Arrival" and "Nocturnal Animals," but it's now a film that every awards voter has to seek out.
Also Read: 'Moonlight' Director Barry Jenkins on 'Honest, Organic' Stories of Black Struggle (Video)
"Lion"
Resistance is futile. You will cry at Garth Davis' tear-jerking story about a young Indian boy searching for the family he lost when he was five. Harvey Weinstein will make sure that lots of voters see this film. They'll cry too.
"The Edge of Seventeen"
It's pretty much a given that a festival's closing-night film won't be anything special. But Kelly Fremon Craig's "The Edge of Seventeen" proved that common assumption to be dead wrong. Although it ended the festival, the sharp high school comedy starring Hailee Steinfeld and Woody Harrelson received some of the Toronto Film Festival's strongest reviews.
"Norman: The Moderate Rise and Tragic Fall of a New York Fixer"
Joseph Cedar's film starring Richard Gere as a man desperate to appear important is an oddly jaunty tragedy that came out of nowhere to land positive word-of-mouth (especially for Gere's performance) and a deal with Sony Pictures Classics.
"Lady Macbeth"
Theater director William Oldroyd's film debut is a dark, brooding and bloody tale set in Victorian England, and it could have gone unnoticed among bigger, more high-profile works. But with a star-making performance from Florence Pugh and now a distribution deal with Roadside Attractions, this little movie muscled into the spotlight.
Also Read: Toronto's Hot New Writer: It's William Shakespeare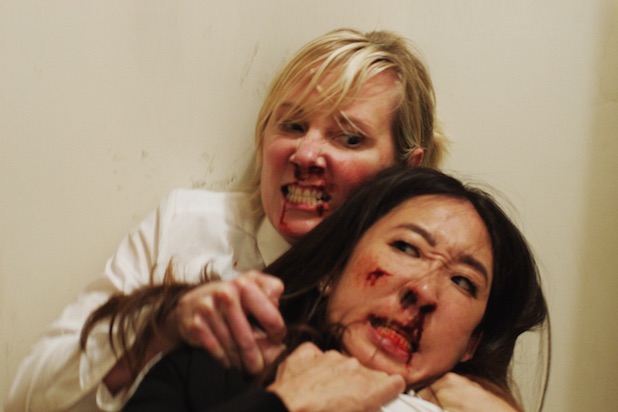 "Catfight"
Sandra Oh and Anne Heche fight and fight and fight in Onur Tukel's film and  knocked out audiences in the process with its over-the-top black comedy in which a reunion turns into a brawl. Cult status awaits.
"Nocturnal Animals"
Tom Ford's bold, in-your-face film begins with obese nude dancers, and shifts between an austere depiction of the art world in L.A. and a violent, pulpy story set in the desert. It may be far too weird for many awards voters, but it was a bracing shock to Toronto Film Festival audiences, and it got substantial applause from the usually sedate press-and-industry crowd.
Also Read: Tom Ford's 'Nocturnal Animals' Slays With Cynicism, Wins Over Toronto
"I Am Not Your Negro"
At a time when diversity and racial tensions are buzzwords, Raoul Peck's documentary based on an unpublished James Baldwin book is indeed timely — and the rave reviews and People's Choice Award in the doc category suggest that it could have an impact, too.
FILMS THAT DIDN'T GET A BOOST:
"Snowden"
With the Toronto Film Festival premiere coming only a week before its disappointing theatrical opening, going to TIFF didn't give Oliver Stone's drama any momentum. It might have allowed the filmmaker and his cast to knock off a bunch of foreign press opportunities, but otherwise it was simply a last-minute detour for a film that lacks the electricity often present in Stone's filmmaking.
"Denial"
There's nothing really wrong with "Denial," a solid and well-acted film about a historian (Rachel Weisz) who is sued by a Holocaust denier (Timothy Spall). But there's nothing terribly exciting or urgent about it, either, despite some echoes of current events. In a festival jolted by a number of daring films, it was easy to overlook.
"Personal Shopper"
Olivier Assayas' spooky drama starring Kristen Stewart wildly divided audiences in Cannes, and came into Toronto with a chance to regain some heat that the famous Croisette boo-birds took away four months ago. Instead, it didn't get much attention either way.
"Salt and Fire"
Critics generally loved Werner Herzog's documentary "Into the Volcano," one of his two films in Toronto — but when it came to this Michael Shannon/Gael Garcia Bernal environmental drama, the most positive reviews were the ones that said it was abominably bad, but in a charming way.
"The Sixth Beatle"
This documentary about early Beatles promoter Sam Leach had a chance to shine a light on a little-known period in the Fab Four's history, and to illuminate a colorful cast of characters. But those characters aren't very reliable — and the film began with an opening-credits card that said the foremost Beatles historian shown on screen thinks it includes falsehoods, and will be edited out of post-TIFF versions. Before the film even began, its credibility was shot.
AND ONE THAT FALLS SOMEWHERE IN BETWEEN:
"The Birth of a Nation"
Nate Parker's film won the jury and audience prizes at Sundance and seemed unstoppable — until it was derailed before Toronto by revelations about the 17-year-old case in which a college-age Parker was accused of rape and acquitted. Audiences responded enthusiastically to the film itself in Toronto, but Parker drew flack for refusing to talk about his past when he did press at TIFF. So the jury's still out on whether his film can get beyond the controversy to be a real contender.