It's a new year, and that means there's a new lineup of series premieres, season premieres and the premiere of some shows' last seasons. Our 2023 TV premiere dates guide will help you curate your "when to watch" list for the year.
In February, welcomed "Friday Night Lights" and "Parenthood" showrunner Jason Katims' latest dynamic drama series "Dear Edward," while they say farewell to FX's "Snowfall," which premiered its final season on Feb. 22. March will be serving up some rock and roll with Prime Video's adaptation of Taylor Jenkins Reid's best-selling novel "Daisy Jones & The Six," fantasy in Season 2 of Netflix's "Shadow & Bone." Plus, watchers will get some royalty and aristocracy with PBS' "Marie Antoinette."
Grab your popcorn, tissues, and please keep the phone calls and texts to a minimum, because this year's lineup of shows will have you hooked. Check out our guide below, and come back frequently as we'll keep this updated throughout the year.
March 2023
Wednesday, March 1
Thursday, March 2
"Sex/Life" Season 2 (Netflix)
"Marlon Wayans: God Loves Me" (HBO Max)
Friday, March 3
"Daisy Jones & the Six" (Amazon Prime Video)
"The Exhibit: Finding the Next Great Artist" (MTV)
"Next in Fashion" Season 2 (Netflix)
Saturday, March 4
"Say Yes to the Dress" Season 22 (TLC)
"Secret Sauce with Todd Graves" (A&E)
Sunday, March 5
"Be My Guest with Ina Garten" Season 3 (Food Network)
"How the Universe Works" Season 11 (Science Channel)
"SWV and XSCAPE: The Queens of R&B" (Bravo)
Monday, March 6
"History of the World, Part II" (Hulu)
"Omega: Gift and Curse" (ALLBLK)
"Perry Mason" Season 2 (HBO)
"Rain Dogs" (HBO)
"Rock the Block" Season 4 (HGTV)
"Spring Baking Championship" Season 9 (Food Network)
"Spring Baking Championship: Easter" Season 2 (Food Network)
"The Voice" Season 23 (NBC)
Tuesday, March 7
"Blood & Money" CNBC
"That's My Jam" Season 2 (NBC)
"Who Killed Robert Wone?" (Peacock)
Wednesday, March 8
"The Challenge: World Championship" (Paramount+)
"Farmer Wants a Wife" (Fox)
"MH370: The Plane That Disappeared" (Netflix)
Thursday, March 9
"You" Season 4 Part 2 (Netflix)
"School Spirits" (Paramount+)
"Top Chef" Season 20 (Bravo)
Friday, March 10
"Real Madrid: Until The End" (Apple TV+)
"Outlast" (Netflix)
Real Madrid: Until the End" (Apple TV+)
Sunday, March 12
"The Oscars" (ABC)
"A Spy Among Friends" (MGM+)
"Naked and Afraid: Solo" (Discovery)
Monday, March 13
"Street Outlaws: Fastest in America" Season 4 (Discovery)
Tuesday, March 14
"Return to Amish" Season 7 (TLC)
Wednesday, March 15
"Ted Lasso" Season 3 (Apple TV+)
Thursday, March 16
"Grown & Gospel" (WE tv)
"Shadow and Bone" Season 2 (Netflix)
"Queens Court" (Peacock)
Friday, March 17
"Agent Elvis" (Netflix)
"Power Book II: Ghost" Season 3 (Starz)
"Put a Ring on It" Season 4 (OWN)
"Dance 100" (Netflix)
"Extrapolations" (Apple TV+)
"Swarm" (Prime Video)
Sunday, March 19
"Lucky Hank" (AMC)

"Marie Antoinette" (PBS)
"Sanditon" Season 3 (PBS)
Tuesday, March 21
"Restaurants at the End of the World" (Nat Geo)
Wednesday, March 22
"Digman!" (Comedy Central)
"Waco: American Apocalypse" (Netflix)
Thursday, March 23
"The Real Housewives Ultimate Girls Trip" Season 3 (Peacock)
Friday, March 24
"My Kind of Country" (Apple TV+)
"Up Here" (Hulu)
"Love Is Blind" Season 4 (Netflix)
Sunday, March 26
"Rabbit Hole" (Paramount+)
"Succession" Season 4 (HBO)
"Yellowjackets" Season 2 (Showtime)
Monday, March 27
"American Dad!" Season 19 (Fox)
"Like a Girl" (Fuse)
Wednesday, March 29
"The Big Door Prize" (Apple TV+)
"Emergency NYC" (Netflix)
Thursday, March 30
"Unstable" (Netflix)
"RapCavier Presents (Hulu)
Friday, March 31
"The Power" (Amazon Prime Video)
"Doogie Kamealoha, M.D." Season 2 (Disney+)
April 2023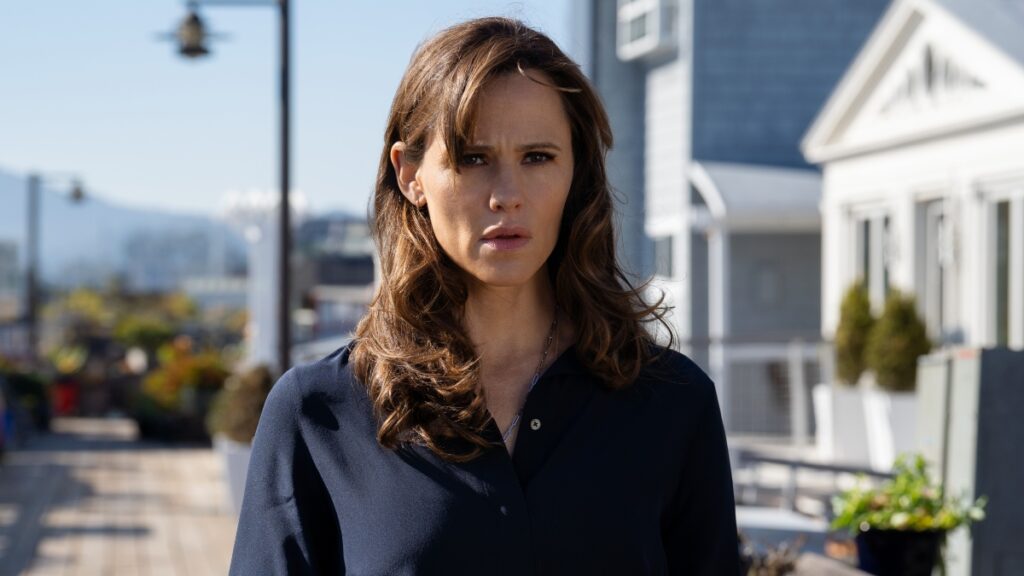 Sunday, April 2
"Royal Crackers" (Adult Swim)
"Violent Minds: Killers on Tape" (Oxygen True Crime)
Monday, April 3
"Brokenwood Mysteries" Season 9 (Acorn TV)
"Martha Cooks Season 2" (The Roku Channel)
"Race to Survive Alaska" (USA)
Wednesday, April 5
"Dave" Season 3 (FX on Hulu)
"Dr. Pimple Popper" Season 9(TLC)
"The Good Mothers" (Hulu)
"Growing Belushi" Season 3 (Discovery)
"Hullraisers" (IFC)
"Schmigadoon!" Season 2 (Apple TV+)
Thursday, April 6
"Beef" (Netflix)
"Celebrity Game Face" Seaon 4 (E!)
"Celebrity Prank Wars" (E!)
"Grease: Rise of the Pink Ladies" (Paramount+)
"Slasher: Ripper" (Shudder)
Friday, April 7
"Gold Rush: Parker's Trail" Season 6 (Discovery)
"Jury Duty" (Amazon Freevee)
"Tiny Beautiful Things" (Hulu)
"Transatlantic" (Netflix)
"Boom! Boom! The World vs. Boris Becker" (Apple TV+)
Sunday, April 9
"Catching Lightning" (Showtime)
Monday, April 10
"Below the Deck Sailing Yacht" Season 4 (Bravo)
Tuesday, April 11
"Am I Being Reasonable?" (Hulu)
"My Grandparents' War" Season 2 (PBS)
"The Wall" Season 5 (NBC)
Wednesday, April 12
"It's All Right!" (Disney+)
"Rennervations" (Disney+)
"Single Drunk Female" Season 2 (Freeform and Hulu)
Thursday, April 13
Friday, April 14
"The Marvelous Mrs. Maisel" Season 5 (Prime Video)
"Blindspotting" Season 2 (Starz)
"Jane" (Apple TV+)
"The Last Thing He Told Me" (Apple TV+)
"A Black Lady Sketch Show" (HBO)
Sunday, April 16
"Waco: The Aftermath" (Showtime)
"Barry" Season 4 (HBO)
Monday, April 17
"El Toque De Aarón" (Discovery Familia, Hogar de HGTV)
"You, Me & My Ex" Season 2 (TLC)
"Weakest Link" Season 3 (NBC)
"90 Day Fiancé: Love in Paradise" Season 3 (TLC)
Tuesday, April 18
"7 Little Johnstons" Season 13 (TLC)
Thursday, April 20
"The Diplomat" (Netflix)
"Mrs. Davis" (Peacock)
"Mike Judge's Beavis and Butt-Head" Season 2 (Paramount+)
Friday, April 21
"Dead Ringers" (Prime Video)
"Dear Mama" (FX)
"The Last Drive-In with Joe Bob Briggs" (Shudder)
Sunday, April 23
"Amityville: An Origin Story (MGM+)
"From" Season 2 (MGM+)
"Home Town Takeover" Season 2 (HGTV)
"Somebody Somewhere" Season 2 (HBO)
Monday, April 24
Wednesday, April 26
"Iconic America: Our Symbols and Stories with David Rubenstein" (PBS)
"Matildas: The World at Our Feet" (Disney+)
"Saint X" (Hulu)
Thursday, April 27
"Firefly Lane" Season 2 Part 2 (Netflix)
"Love & Death" (HBO Max)
"100 Days to Indy" (The CW)
Friday, April 28
"The Afterparty" Season 2 (Apple TV+)
"Citadel" (Prime Video)
"Couples Therapy" (Showtime)
Sunday, April 30
"Fatal Attraction" (Paramount+)
"Tom Jones" (PBS)
"Stone Cold Takes on America" (A&E)
"WWE's Most Wanted Treasures" (A&E)
May 2023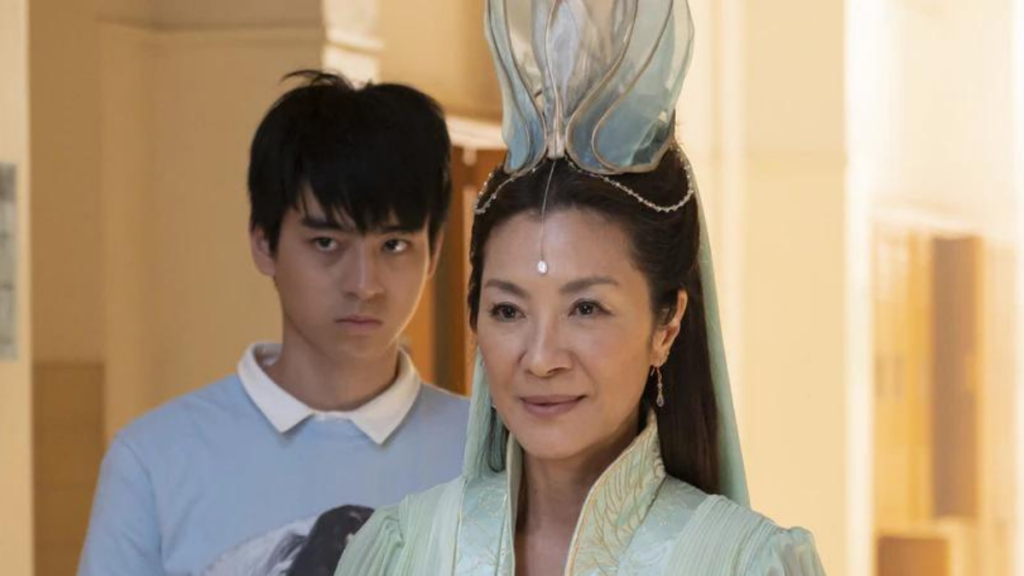 Monday, May 1
"A Small Light" (Nat Geo)
Thursday, May 4
"Bupkis" (Peacock)
"The Other Two" Season 3 (HBO Max)
"Queen Charlotte: A Bridgerton Story" (Netflix)
Friday, May 5
"Mama June: Family Crisis" (WE tv)
"Silo" (Apple TV+)
"Taste the Nation with Padma Lakshmi" (Hulu)
Wednesday, May 10
Friday, May 12
"City on Fire" (Apple TV+)
"The Great" Season 3 (Hulu)
Sunday, May 14
"Fear of the Walking Dead" Season 8 (AMC)
Thursday, May 18
Friday, May 19
"Stillwater" Season 3 (Apple TV+)
Monday, May 22
"Prehistoric Planet" Season 2 (Apple TV+)
Tuesday, May 23
"How I Met Your Father" Season 2 Part 2 (Hulu)
Wednesday, May 24
"American Born Chinese" (Disney+)
Thursday, May 25
Friday, May 26
"Run the World" Season 2 (Starz)
Monday, May 29
Tuesday, May 30
"Doubling Down with the Derricos" Season 4 (TLC)
"I Think You Should Leave" Season 3 (Netflix)
Friday, June 2
"Queen of the Universe" (Paramount+)
Saturday, June 4
"The Eric Andre Show Season 6(Adult Swim)
Wednesday, June 14
"Save My Skin" Season 5 (TLC)
Friday, June 16
Monday, June 19
"The Great American Recipe" Season 2 (PBS)