With the streaming bubble bursting and entertainment companies retooling their vision for the future of television, it seems like every new day yields a polarizing series cancellation. From viewership stats to marketing pitfalls and budgetary concerns, TV series are seeing the plug pulled at a seemingly faster rate than ever before — in some cases, after production has been completed and even before they've had a chance to air.
For example, after outcry over recently canned series like "1899," "First Kill" and "Warrior Nun," Netflix's new co-CEOS Ted Sarandos and Greg Peters said they have never canceled a "successful show." Platforms like AMC, Starz, Showtime and HBO Max have pulled shows despite having the majority of filming finished or nearly done so. And for Hulu, journalists and audiences raised disappointment following the cancellation of "Reboot."
At the same time, some shows across networks and streamers are coming to a close; conversely, fan-favorites like "Abbott Elementary" or long-running staples like Fox Animation Domination's slate are being greenlit for additional installments.
To help you keep it straight, we've broken down every TV show that's renewed, canceled and ending in 2023. And we'll be updating frequently, so check back often.
"Abbott Elementary" (ABC)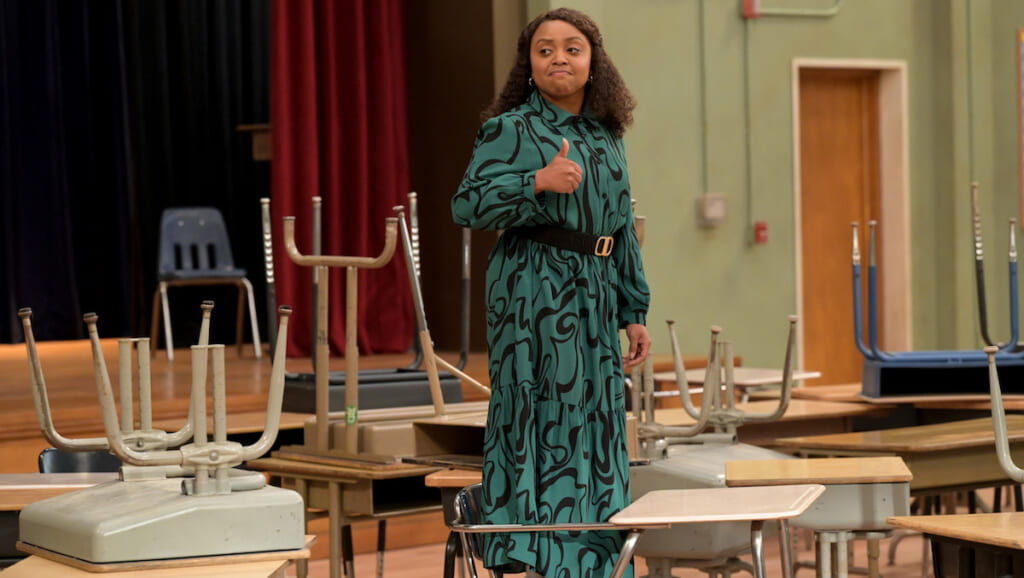 At the 2023 Winter Television Critics Association, ABC announced that "Abbott Elementary" would be back for a third season. We can imagine Janine's already dedicated a new binder to planning the upcoming term out.
"Acapulco" (Apple TV+)
The bilingual comedy got a renewal for Season 3 in late January. The Eugenio Derbez vehicle, partially inspired by the 2017 feature "How to Be A Latin Lover," will commence production this spring.
"All American" (The CW)
The football drama garnered an early Season 6 renewal. The status of its spinoff series, "All American: Homecoming," is still up in the air.
"The Amazing Race" (CBS)
This long-running, globe-trotting reality show is among the 19 series the network has renewed to date.
"American Gigolo" (Showtime)
Following the news that Showtime would be integrated with Paramount+'s premium service later this year (under the name Paramount+ With Showtime), the Jon Bernthal-starring reboot was one of several series to receive the ax.
"Anne Rice's Mayfair Witches" (AMC)
AMC Networks is betting on Anne Rice's Immortal Universe, with the Alexandra Daddario-led supernatural drama joining predecessor "Interview With the Vampire" for a sophomore installment.
"Big Shot" (Disney+)
The basketball drama series starring John Stamos was canceled at the streaming service after two seasons. From co-creator David E. Kelley, the dramedy starred Stamos as men's basketball coach Marvyn Korn, who found himself ousted from the NCAA and picking up a new job coaching a girls' team at a private high school. The cast also featured Jessalyn Gilsig, Yvette Nicole Brown, Richard Robichaux, Sophia Mitri Schloss, Nell Verlaque, Tiana Le, Monique Green, Tisha Custodio and Cricket Wampler.
"Bob Hearts Abishola" (CBS)
The romantic comedy was renewed for fifth season in late January, joining other popular CBS programming like "Ghosts," "Young Sheldon" and "The Neighborhood" in installments running through the 2024 TV season.
"Bob's Burgers" (Fox)
Bob's Burgers was renewed for Seasons 14 and 15 in late January.
The Emmy-Award winning animated hit is created and executive produced by Loren Bouchard and was co-developed by Jim Dauterive. Nora Smith, Dan Fybel, Rich Rinaldi, Greg Thompson, Jon Schroeder, Steven Davis, Scott Jacobson, Holly Schlesinger, Wendy Molyneux, Lizzie Molyneux-Logelin and Kelvin Yu also serve as executive producers.
"Bob's Burgers" currently ranks among the Top 10 comedies for the 2022-23 season, marking the show's second consecutive season on the list.
"Chucky" (Syfy)
Fret not, the title creepy doll (and M3gan's nemesis) isn't going anywhere. Along with "Reginald the Vampire" (see below), the horror show was renewed for Season 3 in mid-January.
"The Cleaning Lady" (Fox)
The thriller-crime series starring Élodie Yung was renewed for a third installment in early February, with "Good Girls" executive producer Jeannine Renshaw joining creator-EP Miranda Kwok as co-showrunner. She takes over from Melissa Carter.
"Cobra Kai" (Netflix)
For five seasons, "Cobra Kai" has extended the universe of one of Hollywood's most iconic fictional professional fighting tales, serving as a sequel to the original "The Karate Kid." It'll end with a sixth season.
"Criminal Minds: Evolution" (Paramount+)
The reboot of the long-running CBS procedural garnered a Season 2 order mid-January. The Joe Mantegna-led show became one of Paramount+'s top five original series and has driven the overall franchise to see an increase of nearly six times in month-over-month viewership. It reunites most of the original show's cast members.
"CSI: Vegas" (CBS)
The spinoff series starring Paula Newsome will return with a third season in the 2023-2024 TV season.
"Doom Patrol" (HBO Max)
Alongside "Titans" (see below), HBO Max announced in late January that the series would conclude with Season 4. The decision to end both shows was not related to the change in leadership at DC Studios (co-led by James Gunn and Peter Safran), nor parent company Warner Bros. Discovery's cost-cutting efforts.
"The Drew Barrymore Show"
A daytime favorite and the fastest-growing talk show of its kind, "The Drew Barrymore Show" was renewed through the 2024 TV season last month. The CBS syndicated show's renewal comes as no surprise to fans of the actress, whose human-interest segments, bright personality and social media-savvy contribute to viewership success.
"Family Guy" (Fox)
In addition to "Bob's Burgers," Fox renewed "Family Guy" for Seasons 22 and 23.
The Emmy-winning animated comedy currently ranks among the Top 10 comedies for the 2022-23 Season, marking the fifth consecutive seasons on the list. Per the network, "Family Guy" also ranks as Fox's most-streamed program on record and continues the trend this season, averaging 5.1 million viewers.
Seth MacFarlane is creator and executive producer of "Family Guy." Rich Appel and Alec Sulkin serve as EPs and showrunners, while Steve Callaghan, Tom Devanney, Danny Smith, Kara Vallow, Mark Hentemann and Patrick Meighan are executive producers.
"Fire Country" (CBS)
CBS' fire-fighting procedural starring Max Thieriot as a young convict seeking redemption was renewed in early January for Season 2. Since its premiere, the drama has averaged 8 million viewers per episode, making it the top new broadcast series of the season.
"The Flash" (The CW)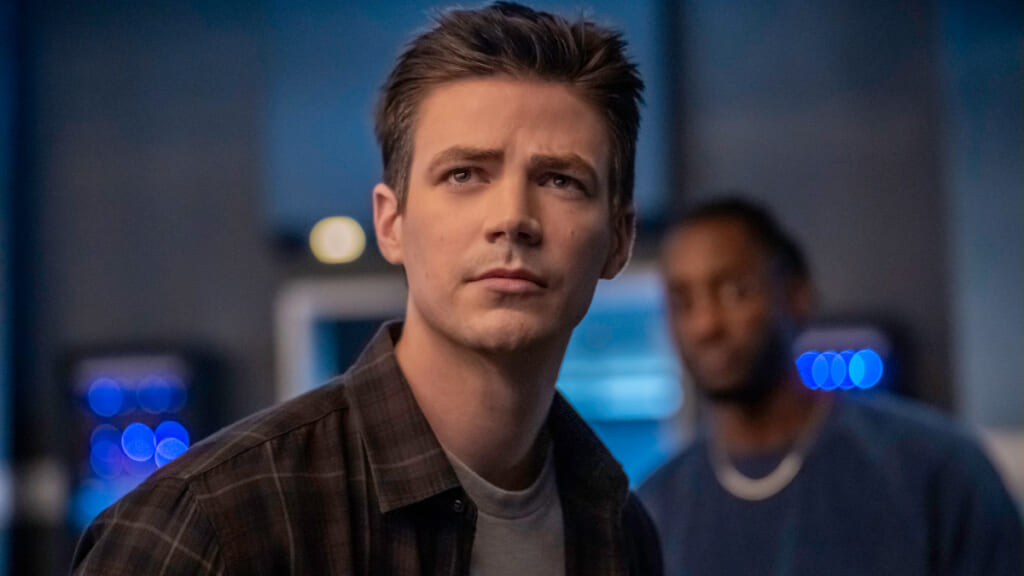 "The Flash" will end with Season 9, which is set to premiere on Feb. 8 at 8 p.m. ET/PT on The CW. Starring Grant Gustin as the title speedster, the show has spanned nearly a decade and more than 180 episodes. Based on the characters from DC, "The Flash" is from Bonanza Productions Inc. in association with Berlanti Productions and Warner Bros. Television.
"Ghosts" (CBS)
No scares here! A Season 3 renewal of the beloved comedy is in the bag. From creators Joe Port and Joe Wiseman, "Ghosts" ranks as the No. 1 comedy series on Paramount+ and CBS' most-streamed program.
"The Goldbergs" (ABC)
After 10 seasons and more than 200 episodes, the Sony Pictures Television-backed comedy will be coming to a close. Created by Adam F. Goldberg, who based the half-hour show on his childhood experiences, the series finale is set for May 3.
"Gossip Girl" (HBO Max)
The reboot series, which follows a new generation of New York private school teens who are taunted by a mysterious social media presence spilling their secrets, was canceled after two seasons, ahead of "Gossip Girl's" extravagant Met Gala Season 2 finale. Though showrunner Josh Safran said he hoped to find a new home for the series at the time of cancelation, he admitted it would be an "uphill battle."
"Hunters" (Prime Video)
The alternative history series concluded its two-season run this January. From David Weil, the drama — which followed a group of vigilante Nazi hunters in the 1970s — starred Al Pacino, Logan Lerman, Jennifer Jason Leigh and more.
"Hit Monkey" (Hulu)
"Hit-Monkey" is coming back with a vengeance at Hulu after being renewed for a second season in February.
Based on the Marvel comics character, the show's first season follows a Japanese snow monkey joins forces with the ghost of an American assassin to avenge the slaughter of his tribe by killing their way through the Yakuza underworld. The second season will follow the pair to New York City.
Leslie Jones is slated to join the returning cast of Olivia Munn, Jason Sudeikis, Ally Maki and Fred Tatasciore in Season 2. "Hit Monkey" is created and executive produced by Josh Gordon & Will Speck and produced by 20th Television Animation.
"Invitation to a Bonfire" (AMC)
Tatiana Maslany was set to star in and executive produce the psychological thriller based on the novel by Adrienne Celt, about "Lolita" author Vladimir Nabokov and wife Vera's marriage. Despite shooting part of its first season, the show was scrapped by AMC as part of its strategic cost-cutting efforts and $400 million write down announced last year. However, its showrunner Rachel Caris Love is hopeful the series will land elsewhere.
"Inside Job" (Netflix)
The adult animated comedy show, from Shion Takeuchi ("Gravity Falls") and about a young woman poised to take over a deep-state conglomerate secretly controlling the world, got an unsurprising (yet stinging) renewal reversal, which saw Netflix renege on its Season 2 commitment. The decision led to widespread fan outcries and is just one of many niche, revered shows on the platform to see the rug swept out from under it. Parts 1 and 2 of the first installment are still streaming on Netflix, though — be warned — the series ends on a cliffhanger.
"James May: Our Man In…" (Prime Video)
The travel show starring James May was renewed for third season, per Deadline. After tackling Japan and Italy in Seasons 1 and 2, respectively, "The Grand Tour" presenter will take his gig to India.
"The Jennifer Hudson Show"
Jennifer Hudson's daytime talk show was renewed in January for a second season. The EGOT winner shared the news during a recent episode, tearing up as she told her studio audience, "Today is a major day of celebration."
The unscripted series is executive produced by Mary Connelly, Andy Lassner, Corey Palent, Jennifer Hudson, Lisa Kasteler Calio, Graehme Morphy and Walter Williams III, with Shani Black serving as co-executive producer. Warner Bros. Unscripted Television produces the show in association with Telepictures and distributed in national syndication by Warner Bros. Discovery Content Sales.
"Krapopolis" (Fox Entertainment)
The upcoming animated comedy was renewed for a third season well before its series premiere, which will make its debut during the 2023-24 Season. Set mythical ancient Greece, "Krapopolis" follows the dysfunctional interactions between humans, gods and monsters as the society makes its mark on the world's first cities. The Fox Entertainment features an ensemble including Hannah Waddingham, Richard Ayoade, Matt Berry, Pam Murphy and Duncan Trussell.
"Kindred" (FX on Hulu)
The adaptation of the beloved Octavia Butler sci-fi novel was canceled at FX after one season, according to the Hollywood Reporter. The series centers on Dana (Mallori Johnson), an aspiring TV writer who moves to Los Angeles who begins to question her sanity when she is violently pulled back in time to a 19th-century plantation.
"La Brea" (NBC)
Just after viewers had to wait two and a half months NBC's sci-fi drama to return after a mid-season hiatus for Season 2, "La Brea" was renewed for third season, according to the network.
Starring Natalie Zea, Eoin Macken, Jon Seda, Nicholas Gonzalez and Chiké Okonkwo, among others, the time-traveling drama follows Angelenos worst nightmare as a giant sinkhole opens in Los Angeles and absorbs all people and buildings in its sight. Now in a strange no man's land, the unlucky new residents must unite together to survive.
Creator David Applebaum serves as executive producer and showrunner alongside Avi Nir, Alon Shtruzman, Peter Traugott, Rachel Kaplan, Chris Hollier, Adam Davidson, Bryan Wynbrandt, Steven Lilien, Ken Woodruff and Arika Lisanne Mittman, who also executive produce. To date, there is no official premiere date or trailer for the third season.
"The Last of Us" (HBO)
After rave reviews from critics and audiences alike and strong viewership numbers for the premiere and beyond, HBO's adaptation of the Naughty Dog video game "The Last of Us" has earned a swift renewal for Season 2.
The post-apocalyptic drama, which stars Pedro Pascal and Bella Ramsey, holds the record for HBO's second largest debut — behind only "House of the Dragon" — since "Boardwalk Empire" premiered on the network in 2010.
The series, which is a co-production with Sony Pictures Television, is written and executive produced by Craig Mazin ("Chernobyl") and Naughty Dog co-president Neil Druckmann. Other executive producers include Carolyn Strauss, Evan Wells, Asad Qizilbash, Carter Swan and Rose Lam.
"Let the Right One In" (Showtime)
After Paramount announced that Showtime will be undergoing a rebrand and merging with Paramount+'s premium service in late January, "Let the Right One In" was one of the titles to be axed after its first season.
The adaptation of the 2008 Swedish movie tells the story of father daughter pair Mark (Demián Bichir) and Eleanor (Madison Taylor Baez), whose lives were transformed 10 years earlier when she was turned into a vampire.
"Lingo" (CBS)
Hosted by RuPaul Charles, "Lingo" is a freshman game show in which contestants compete to decode five-letter words in order for a chance to fill up their Bingo cards. The primetime revival of the series earned solid ratings upon its January premiere and will be back for a Season 2.
"The Mighty Ducks: Game Changers" (Disney+)
The streamer's sequel series to Steven Brill's 1992 hockey movie was canceled after two seasons. The show followed up the action of the movie in the present day, as the Mighty Ducks evolved from underdogs to an elite youth team. After young player Evan (Brady Noon) is cut from the competitive group, he and his mom (Lauren Graham) team up with Gordon Bombay (Emilio Estevez, reprising his role from the movie) to form a new team to compete against the Mighty Ducks.
"Minx" (formerly HBO Max, currently Starz)
This one's a doozy: After facing abrupt cancellation at HBO Max, the 1970s set dramedy found a new home in Starz. About the rise of an erotic magazine geared toward women, the series was one of the first in an unsettling new TV trend of nearly completed productions to be pulled from release. Season 2 eventually finished filming and Lionsgate successfully sold the show to Starz.
"The Mosquito Coast" (Apple TV+)
The action series starring Justin Theroux, Melissa George, Logan Polish and Gabriel Bateman was canceled after two seasons on Apple TV+. Based on Paul Theroux's bestselling 1981 novel, "The Mosquito Coast" centers on an idealist inventor who puts his family in jeopardy in order to escape the U.S. government, cartels and bounty hunters.
"The Mole" (Netflix)
The high-stakes competition series "The Mole" has been renewed by Netflix for a second season.
The series follows twelve players who must work together in challenges to add money to a pot that only one of them will win at the end. Among the players is one person who has secretly been designated "the Mole" and tasked with sabotaging the group's money-making efforts. In the end, one player must outlast their competition and expose the Mole to win the prize pot.
The series is created by Bart De Pauw, Gaga Vanhove, Michiel Devlieger, and Tom Lenaerts, executive produced by Chris Culvenor, Paul Franklin, Eden Gaha and David Tibballs, distributed by Primitive and produced by Eureka Productions.
"The Mysterious Benedict Society" (Disney+)
The YA adaptation starring Tony Hale was canceled after two seasons at Disney+. While announcing the news that the series, which was originally greenlit by Hulu before moving over to Disney+, would end, co-creator Phil Hay included a spoiler alert that "the kids stay friends forever."
"Nancy Drew" (The CW)
The CW reboot of the beloved tale will be ending with its fourth season, which will premiere Wednesday, May 31 at 8 p.m. ET and 9 p.m. PT. Starring Kennedy McMann as the storied teen detective, Season 4 will kickstart an investigation to find missing bodies dug up, stolen or risen from Horseshoe Bay's cemetery.
"NCIS" (CBS)
Having earned the title of one of the longest running primetime scripted series, "NCIS" will soon enter its 21st season and year later in 2023. Read on below to see the fate for other "NCIS" spinoffs.
"NCIS: Hawai'i" (CBS)
Starring Vanessa Lachey, the Hawai'i-set spinoff will embark on a third season beginning in late 2023.
"NCIS: Los Angeles" (CBS)
The long-running procedural and second spinoff to the flagship "NCIS" is ending with Season 14. One of the rare dramas to have its leads — LL Cool J and Chris O'Donnell — remain throughout the entirety of its run, the series has been a strong performer for the network since its premiere in 2009. The show's finale is set to air on CBS and stream on Paramount+ May 14.
"The Neighborhood" (CBS)
The sitcom, starring Max Greenfield and Cedric the Entertainer, will celebrate its 100th episode this season. A sixth season renewal was announced in late January.
"Night Court" (NBC)
Several weeks after the sequel series' Jan. 17 premiere, "Night Court" was renewed for a second season by NBC.
The sequel series followed in the steps of the original series, which first aired in 1984 for nine seasons, as Melissa Rauch ("The Big Bang Theory") assumes the role of optimistic judge Abby Stone, the daughter of the late Judge Harry Stone (Harry Anderson) who presides over the night shift of a Manhattan arraignment court.
The first season features a lengthy list of guest stars including Wendie Malick, Melissa Villaseñor, comedian Pete Holmes and skaters Johnny Weir and Tara Lipinski.
"One of Us Is Lying" (Peacock)
"One of Us is Lying," the first pilot Peacock ordered to series, was canceled in late January after two seasons.
Dario Madrona, who co-created the Spanish-language Netflix series "Elite," served as the showrunner alongside executive producers John Sacchi and Matt Groesch of 5 More Minutes Productions and produced by UCP, a division of Universal Studio Group.
"Outer Banks" (Netflix)
Welcome to Poguelandia! The soapy YA drama scored an early Season 4 renewal ahead of its Season 3 premiere on Feb. 23. Set in the fictional Kildare County in the very real chain of eponymous North Carolina islands, it follows a group of teens as they set off on a search to uncover buried treasure, all while fighting against the powers that be and the wealthy islanders known as the Kooks.
"Outlander" (Starz)
"Outlander," beloved by many for its whirlwind romance and wide spanning time-traveling historical fiction, will be ending with its eighth season on Starz. While Claire and Jamie's epic love story has run its course, fans will be elated to know that Starz has already greenlight "Outlander's" prequel series, "Outlander: Blood of My Blood," which went into development last summer.
"Paris in Love" (Peacock)
The Paris Hilton-centered reality series was renewed for a second season by Peacock in February. Season 2, which will launch at an unknown date in 2023, will follow Hilton, her husband, Carter Reum, and their new baby boy as Hilton balances motherhood with her professional responsibilities.
"The Peripheral" (Prime Video)
The hard sci-fi series from "Westworld" creators Jonathan Nolan and Lisa Joy will return for Season 2. The show stars Chloe Grace Moretz as a young woman who uses a device to transfer her consciousness into a robot body in the far future, and is based on the books by William Gibson.
"Phineas and Ferb" (Disney+)
"Phineas and Ferb" on a TV list in 2023? You bet all one hundred and four days of summer vacation! At TCAs, co-creator Dan Povenmire announced that a two-season, 20-episode revival would be coming to Disney+. While all 2000s kids are thrilled about this one, a certain older sister is sure to be quaking with anger.
"Pitch Perfect: Bumper in Berlin" (Peacock)
"Pitch Perfect" is the franchise that keeps on giving. "Bumper in Berlin," which follows the music career of Adam Devine's Bumper Allen after unexpectedly becoming a renowned star in Germany, was renewed for Season 2 on Peacock.
Starring Devine, Flula Borg, Sarah Hyland, Lera Abova and Jameela Jamil, the series takes place at 10 years the original "Pitch Perfect" movies.
Megan Amram serves as showrunner, writer and executive producer alongside executive producers Elizabeth Banks and Max Handelman of Brownstone Productions, Paul Brooks and Scott Neimeyer of Gold Circle Films.
"Poker Face" (Peacock)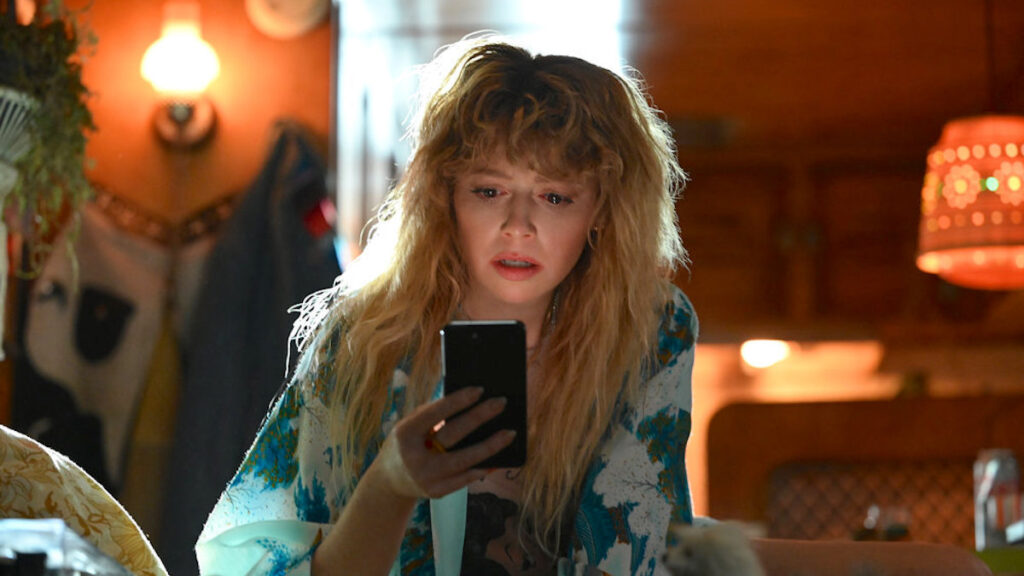 Rian Johnson's mystery-of-the-week series was been renewed for a second season at Peacock in February. Starring Natasha Lyonne as Charlie Cale, the episodic series follows Charlie, whose knack for knowing when someone is lying prompts her to unravel mysterious crimes as she travels cross-country in her Plymouth Barracuda.
Season 1, which premiered Jan. 26, featured a wide range of guest stars, including Adrien Brody, Judith Light, Stephanie Hsu, Jameela Jamil and Joseph Gordon-Levitt, to name a few.
Johnson, who served as the show's creator, writer, director and executive producer will pair up with executive producer and star Lyonne and MRC Television for another season.
"Power Book II: Ghost" (Starz)
The action-packed drama was renewed for a fourth season ahead of its March 17 Season 3 premiere. The third season in Starz's first series in the expanded "Power" Universe franchise follows Tariq St. Patrick (Michael Rainey Jr.), who is resolved to get back to his family and get out of the drug business for good before facing some new obstacles.
Brett Mahoney ("Empire," "The Following") serves as showrunner and executive producer for season 3 alongside executive producers Courtney A. Kemp, the creator and showrunner of the original "Power," through her production company End of Episode, Curtis "50 Cent" Jackson through G-Unit Film and Television and Mark Canton through Atmosphere Entertainment MM.
"Reboot" (Hulu)
The Hulu comedy poking fun at Hollywood's reboot-mania was canceled in late January after one season.
The series starred Rachel Bloom as a TV executive who successfully pitches the revival of her favorite 20-year-old sitcom, "Step Right Up," and the clashes that follow between the cast, crew and writers. The ensemble included Judy Greer, Keegan-Michael Key, Johnny Knoxville and Calum Worthy as the original "Step Right Up" cast, Paul Reiser as the series' creator, and Krista Marie Yu as Hulu's VP of comedy who's "new to humor."
While creator Steven Levitan, a multiple Emmy winner for ABC hit "Modern Family," was trying to find a new home for the comedy, he later confirmed the show is officially dead.
"Reginald the Vampire" (Syfy)
"Reginald the Vampire" was renewed for a sophomore installment at Syfy in January.
Based on the book series by Johnny B. Truant, the series is produced by Great Pacific Media Inc., Modern Story Company, December Films and Cineflix Studios. Harley Peyton, Jeremiah Chechik, Todd Berger, Lindsay Macadam, Brett Burlock and Peter Emerson serve as executive producers.
"Riverdale" (The CW)
The CW will end its run of the drama-filled teen soap with a seventh season premiering Wednesday, March 29 at 9 p.m. ET and 10 p.m. PT.
Starring KJ Apa, Lili Reinhart, Camila Mendes and Madelaine Petsch, among others, "Riverdale" is based on the characters from Archie Comics. The series is from Berlanti Productions in association with Warner Bros. Television and CBS Television Studios, with executive producers Roberto Aguirre-Sacasa, Greg Berlanti, Sarah Schechter and Jon Goldwater.
"Selling the OC" (Netflix)
The "Selling Sunset" spinoff, which follows the drama-loving realtors at The Oppenheim Group's second office in Orange County, CA was renewed for two more seasons at the streamer after premiering just one season.
Produced by Done and Done Productions, Lionsgate, Adam DiVello, Sundee Manusakis, Suzy Ratner, Kristofer Lindquist and Skyler Wakil serve as executive producers. Production on Season 2 is slated to begin this winter.
"Shrinking" (Apple TV+)
The Jason Segel and Harrison Ford-led dark comedy was renewed for a second season at Apple TV+ in March. The series follows a recently widowed therapist who embraces a bold, somewhat unethical approach by practicing radical honestly with his patients.
Co-created by Jason Segel, Bill Lawrence and Brett Goldstein, executive producers for the series include Lawrence, Segel, Goldstein, Neil Goldman, James Ponsoldt, Randall Winston, Jeff Ingold and Liza Katzer.
"The Simpsons" (Fox)
Fox Entertainment renewed "The Simpsons" for Seasons 35 and 36 in late January.
The Emmy-winning adult-animated comedy has now surpassed its own record for the longest-running scripted series in television history and currently ranks among the Top 10 comedies for the 2022-23 season for the fourth consecutive time.
"The Simpsons" is a Gracie Films Production in association with 20th Television. James L. Brooks, Matt Groening, Al Jean and Matt Selman are executive producers. The Gracie Films Worldwide Brand Division develops and produces the licensed content for the series.
"Snowpiercer" (TNT)
The series' fourth season has been scrapped at TNT, another tax write-off casualty under the new Warner Bros. Discovery regime, but there might still be hope. Tomorrow Studios, along with the network, is currently shopping the new season of the sci-fi series, along with a potential prequel and sequel in the works.
"So Help Me Todd" (CBS)
The network is underway to renewing all of its programs for the upcoming TV season. The legal drama starring Marcia Gay Harden and Skylar Astin is Thursday's No. 1 series and will be back for Season 2.
"Somebody Feed Phil" (Netflix)
Phil Rosenthal's food and travel series was renewed for Season 7 by Netflix in January, according to Variety. After the first season premiered in January 2018, Rosenthal has explored the tempting food scenes across Montreal, Seoul, Marrakesh, Chicago and London, to name a few.
"South Side" (HBO Max)
The comedy was canceled by HBO Max after three seasons.
"Survivor" (CBS)
A staple in the unscripted world, it's no surprise that CBS has opted to renew "Survivor," which will see Jeff Probst return to his role as host, a post he's held since the show's inception in 2000.
"That '90s Show" (Netflix)
It's time to ready up the Vista Cruiser because "That '90s Show" is all set to journey through the year 1996. The sequel to Fox's "That '70s Show" — following Callie Haverda's Leia Forman — just received a second season order of an extended 16 episodes. Season 1 premiered on Jan. 19 and immediately reached Netflix's Top 10 English TV list in 35 countries, with more than 41 million hours viewed.
"Tehran" (Apple TV+)
Apple TV+ has ordered a third season of the drama series "Tehran," with Hugh Laurie joining the cast for Season 3.
"The Terminal List" (Prime Video)
"The Terminal List," the conspiracy thriller starring Chris Pratt, was confirmed for a Season 2 by Prime Video in early February. The streamer also announced an expansion of the franchise, based on author Jack Carr's works, which will include an as-yet untitled prequel with Taylor Kitsch, who will star and executive produce. That series, billed as an "elevated espionage" tale co-created by Carr and Season 1 creator-showrunner David DiGilio, will focus on Ben Edwards (Kitsch) and his journey from Navy SEAL to CIA paramilitary operator, exploring the darker side of warfare and the human cost that comes with it.
"Three Women" (Showtime)
Following the news that Showtime would be rebranded and merge with Paramount+, the platform quietly scrapped "Three Women," a series adaptation of Lisa Taddeo's nonfiction bestseller of the same name. The drama, which completed filming and was set to star Shailene Woodley, Betty Gilpin, DeWanda Wise and Gabrielle Creevy, is actively being shopped elsewhere. Billed as an "intimate, haunting portrayal of American female desire," the project centered on three women "on a crash course to radically overturn their lives." However, the series has since been eyed for a pickup at Starz.
"Titans" (HBO Max)
Along with "Doom Patrol," "Titans" is coming to a close with Season 4. The decision to end both shows was not related to the change in leadership at DC Studios (co-led by James Gunn and Peter Safran), nor parent company Warner Bros. Discovery's cost-cutting efforts.
"Tough as Nails" (CBS)
Hosted by Phil Keoghan and following contestants who compete in challenges based on physically laborious jobs, this reality show will be back for another installment in late 2023.
"The Traitors" (Peacock)
Based on the British reality show that became a sleeper hit (in and of itself inspired by a Dutch format), the Alan Cumming-hosted series was swiftly renewed for a Season 2 following a successful mid-January premiere. A reunion for the murder-mystery game show is set for Feb. 28, with none other than Andy Cohen hosting.
"Transformers: Earthspark" (Parmount+)
In February, Paramount+ announced that the animated series "Transformers: Earthspark" would be renewed for a second season. The season will follow the Malto family and Terrans on even higher stakes adventures packed with humor, heart and family.
The series is created and co-executive produced by Dale Malinowski ("Rise of the Teenage Mutant Ninja Turtles")and executive produced by Ant Ward ("Rise of the Teenage Mutant Ninja Turtles") and developed for television by Claudia Spinelli, Nickelodeon's senior vice president of Big Kids Animation. Production is overseen for Nickelodeon by Mikiel Houser, executive in charge of production, and for eOne by Kari Rosenberg.
"Uncoupled" (Netflix)
The Neil Patrick Harris-starring rom-com was canceled after one season on Netflix. Created by Darren Star and Jeffrey Richman, the first season premiered its eight episodes on the streamer on July 29.
The series, which featured co-stars including Tisha Campbell, Brooks Ashmanskas, Emerson Brooks and Marcia Gay Harden, follows real estate agent Michael, who, after a devastating breakup with his partner of 17 years (Tuc Watkins) cautiously ventures back into the New York City dating scene.
"Vampire Academy" (Peacock)
The vampire-centric series was canceled in late January at Peacock after one season.
Created by vampire aficionado Julie Plec of "The Vampire Diaries," "The Originals" and "Legacies," the series gave new life to the YA Books by author by Richelle Mead, which was previously adapted in a 2014 film starring Zoey Deutch.
"Wednesday" (Netflix)
Snap, snap! The runaway hit will be back and spookier than ever in Season 2. After a chilling text-based cliffhanger, one of the streamer's most popular series of all time will see Jenna Ortega return as the macabre Addams daughter.
"Willow" (Disney+)
Disney+ canceled "Willow," the sequel series to the fantasy film, after one season.
"1899" (Netflix)
The death of "1899," the paranormal German sci-fi period mystery series, was one of the first to rock the TV world this year. It was canceled despite climbing interest (having surpassed show creators Baran bo Odar and Jantje Freise's first show, 2017's "Dark"), leading to fan outrage.
"1923" (Paramount+)
Taylor Sheridan's "Yellowstone" universe continues to expand with a Season 2 renewal for "1923," starring Helen Mirren and Harrison Ford. The prequel series was the biggest show premiere on cable for 2022 and the biggest Paramount+ premiere ever in the U.S., drawing in 7.4 million total viewers across Paramount+ and linear previews.
"48 Hours" (CBS)
"48 Hours," which has occupied the title of Saturday's No. 1 non-sports primetime show for the past 17 consecutive seasons, will be back for another season in late 2023. The news program has been running since 1988.
"60 Minutes" (CBS)
The No. 1 news program for primetime, "60 Minutes" covers the wide breadth of the human experience through enterprise stories, investigative reports and sit-down interviews. It'll be back for the 2023-2024 season.
"61st Street" (AMC)
Similar to "Invitation to a Bonfire," the Courtney B. Vance series was pulled after one season, despite the fact that Season 2 episodes had already been shot. The drama, about a young Black man who got entangled in the Chicago criminal justice system, was part of the company's strategic content write downs last year.