Univision Communications will add more than 20 new programs to its 2010-11 schedule across its three television networks and on Univision Interactive, including six new novelas on Univision, four on TeleFutura and four new shows on cable network Galavision.
And in another move seemingly aimed at upstaging rival Hispanic broadcast network, the NBC Universal-owned Telemundo and its cable network mun2, Univision Interactive will offer an online novela produced by Univision Studios starring Mexican music star
Jenni Rivera
.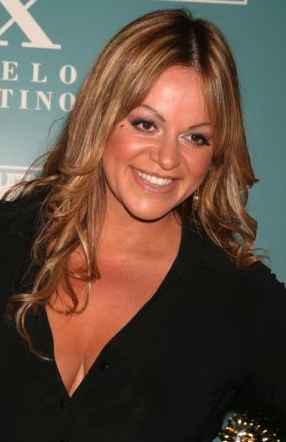 The new programming will be introduced at an upfronts presentation on Thursday.
Rivera is producing a reality series for mun2 for next season that follows the lives of her daughter and her daughter's best friend. And last Sunday, Univision aired a special documentary-type show on Rivera.
In the Univision Interactive novela "No Me Hallo" ("Finding Myself"), a romantic comedy, Rivera plays Luz Maria, who floats from job to job and finds herself getting into assorted adventures.
While Univision has a long-term agreement with Mexican studio Televisa to supply novelas, Univision Studios, which was created last December, co-produced its first TV novela in collaboration with Venevision, "Eva Luna," which will air on Univision network next season. "Eva Luna" is a love story about Eva Gonzalez, who unknowingly falls in love with the man who murdered her father.
Univision Studios also produced a number of primetime entertainment shows, including some reality shows for Univision, and plans call for it to continue to grow the amount of programming it produces for all three networks.
"Univision Studios strengthens our ability to be a major producer in every genre," said Univision Networks president Cesar Conde.
Univision Studios co-produced two reality series for Univision based on similar series on English-language television in the U.S.
The first is "Mira Quien Baila" ("Look Who's Dancing"), a dance competition produced in conjunction with Endemol, and the other is "Desafio: La Gran Batalla" ("The Challenge: The Big Battle"), modeled on the CBS hit "Survivor" and produced in conjunction with BETV.
In addition to "Eva Luna," other Univision novelas for next season include: "Soy tu Duena" ("You Belong to Me"), about a woman who is jilted at the altar; "Mar de Amor" ("Sea of Love"), about a women who has to overcome many obstacles to be with a wealthy landowner; "Zacatillo, Un Lugar en Tu Corazon" ("Zacatillo, A Place in Your Heart"), a lighthearted drama about a singer who survives a murder attempt although the killer thinks she's dead; and "Llena de Amor" ("Big on Love"), a modern-day ugly duckling story.
Univision is hoping that some of those will have the success of some of its primetime novelas this season.
Since its premiere on Jan. 18, current Univision novela "Hasta Que El Dinero Nos Separe" ("For Love or Money") is averaging 4.4 million total viewers, including 2.4 million among adults 18-49 and 1.7 million among adults 18-34. And Univision consistently wins Friday nights among the 18-34 demo.
For the fourth consecutive season, Univision has been the top in that demo on Friday's in primetime, beating all English-language networks. And on five of the other six nights of the week in prime time, Univision beats at least one of the broadcast networks in the 18-34 demo.
TeleFutura novelas for next season include: "India," a love story impacted by the cultural clashes of India and Brazil; "Dona Bella" ("Beautiful Lady"), a story about a woman who is kidnapped, and then spurned by her true love when she returns, motivating her to get revenge; Rosario Tijeras, about two best friends who vie for the same woman; and "Regreso a la Guaca" ("Return to the Guaca"), based on a true story about a group of soldiers who come across a hidden fortune, keep the money and then have to face the consequences.
Univision will also add a new primetime drama, a comedy, and two game shows.
"Cuna de Lobos" ("Cradle of Wolves), is a drama about a women who kills her husband to inherit his business; and "Los Exitosos Perez" ("The Successful Perez"), is a comedy about a couple that appears to be perfect, but each is having an affair, and when the man has an accident, he is replaced by a look-a-like.
The game shows are "El Gran Show", a two-hour competition of physical challenges, and "Llevatelo Todo" ("Grab it All"), where four contestants compete for a shopping spree.