Asian billionaires are high on Hollywood and it's only a matter of time before the industry starts to see a wave of acquisitions and partnerships between high-profile producers and Asian investors. So who's buying and who are the primary targets?
SoftBank has been courting both DreamWorks Animation and Legendary Pictures, according to reports, but Softbank billionaire CEO Masayoshi Son isn't the only player looking for Hollywood relationships and access to content.
Also read: DreamWorks Talks May Signal Consolidation Wave by Cash-Rich Asian Companies

Alibaba CEO Jack Ma, who has gone on the record naming Hollywood film "Forest Gump" has his favorite of all time, has access to information on more than 230 million Chinese consumers. The company's access to massive amounts of data would be powerful in a studio partnership.
Wanda Group already invested $1.2 billion in a mixed use development in Beverly Hills. According to a statement on its website, the development "is expected to aid in China's entry into Hollywood's film industry and generally promote Chinese culture abroad." The company is already heavily invested in exhibition, purchasing AMC for $2.6 billion.
Also read: Alibaba Group Debuts on Wall Street with World-Record $25 Billion IPO
TCL obviously had is sights set on Hollywood when it took over the naming rights to the Hollywood Chinese Theatre in 2013. It is currently the world's third largest television producer.
So what companies might be in play?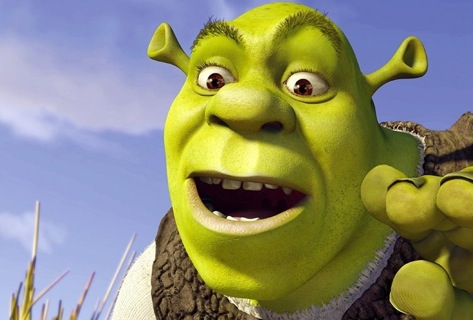 1. DREAMWORKS ANIMATION
Let's start with the obvious. Dreamworks Animation was in talks over the weekend with Softbank for a potential acquisition. While talks cooled quickly, Jeffrey Katzenberg's company is uniquely positioned to be one of the most attractive targets for a Asian bidder. The company has worked hard to create a vast library of content that can be recreated and licensed across multiple platforms. The studio's original content already plays well overseas and China will be the site of the studio's first theme park.
Also read: DreamWorks Animation Purchase by SoftBank Is 'Bad Business,' Leading Analyst Says
2. LEGENDARY PICTURES
The other studio involved in the recent buzz around SoftBank was Legendary. The company recently left Warner Bros. to pursue a partnership with Universal. The company co-finances many big budget pictures and as one industry insider put it,"everyone's always looking for money."
"If they [SoftBank] were looking for access to Hollywood in a legitimate way that could lead to strategic relationships, then getting involved with Legendary would be a good idea," veteran industry consultant Seth Willenson told TheWrap.
3. SONY PICTURES
Already owned by the Japanese electronics giant, the struggling studio avoided the call from activist investor Daniel Loeb to spin off the studio from the rest of the company after its poor turn at the box office in the summer of 2013. The studio may be looking for another investor as a way to reduce the heat from stockholders.
"They're clearly ripe for it," said one industry insider. "And it would be more likely to be a buy rather than a cash equity infusion."
Currently, Sony has a few aging franchises like "Spider-Man," "Jump Street," and "Bad Boys," but also has strong animation IPs that are important to Asian markets, including "Smurfs" and "Cloudy with a Chance of Meatballs."
4. LIONSGATE
Lionsgate has all the pieces of the puzzle — a profitable theatrical business, strong worldwide distribution and home entertainment and companies in international territories. While the "Hunger Games" franchise is coming to an end the studio remains attractive to Asian buyers looking for the complete package.
"They have huge library," said an industry insider. "If you look at Wanda or a SoftBank, they need content for their networks."
Lionsgate also has a robust international sales everywhere except China, making a strong case for the studio to be on the lookout for additional partnerships with Chinese companies.
Lionsgate has already joined forces with Alibaba to launch Lionsgate Entertainment World, a subscription streaming service for mainland China. And in 2013, the studio parterned with Jiaflix Enterprises to extend its digital pipeline into China through the Chinese streaming website M1905.com.
5. RELATIVITY MEDIA
Ryan Kavanaugh's Relativity Media already has already put pieces in place make a strong ally with an Asian investor.  The company is international distribution partner for Chinese-language films licensed by China Film Promotion International, a state-owned government agency that oversees the distribution of Chinese films overseas. Relativity is also teaming with Jiangsu Broadcasting Corp. to develop, co-finance, co-produce and distribute film and TV content for both the international and Chinese markets.
It also signed a strategic advisory agreement with Industrial and Commercial Bank of China Limited and SeedShine Capital, a Chinese investment firm focused on the media and entertainment sector.
Also read: Halle Berry, Kate Beckinsale Lead Relativity's Fall 2015 Release Slate
6. MGM
The company has seen success in reinvigorating the "Bond" franchise and keeping the Middle Earth franchise alive with "The Hobbit." Although much of its library is overseen by Time Warner, the company still maintains a strong catalog in addition to television properties. MGM has been long-rumored to be considering an IPO after it emerged from bankruptcy in 2010, which may cause it to shun advances from Asian investors.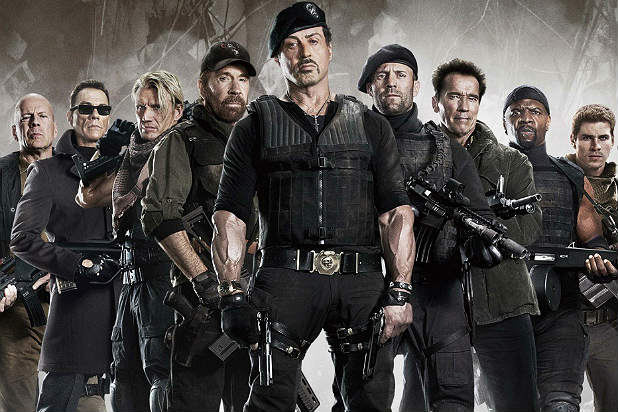 7. MILLENNIUM FILMS
The company has minor franchises in  "The Expendables" and "Olympus Has Fallen," which will be followed by "London Has Fallen." But what may be most attractive about the company is the library and its full-service studios in Shreveport, La., and Sofia, Bulgaria. Although the company recently secured $40 million in credit for operations and acquisitions, it is likely looking to be growing by acquisition rather than cash infusion.
Also read: 'The Expendables' Honest Trailer Mocks 'Gang of Aging Superstars Together For One Last Paycheck' (Video)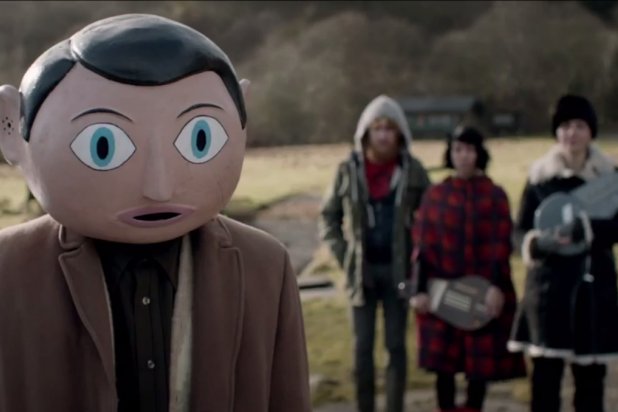 8. MAGNOLIA PICTURES
Any company looking for some indie cred and a library of quirky titles need look no further than Magnolia Pictures. The company has a knack for picking up interesting titles off the indie circuit. This may be more of a longshot, however. Todd Wagner and Mark Cuban are a couple of billionaires who appear to like playing in Hollywood and don't appear to be hunting for money.
 9. IMAX
According to the MPAA, the growth of cinema screens "increased by 4 percent worldwide in 2013 due in large part to continued double-digit growth in the Asia Pacific region (+11 percent). IMAX already sold a 20 percent stake in IMAX China to China Media Capital Partners and FountainVest Partners for $80 million back in April. A Chinese company looking to expand in the exhibition business might be interested in the company.
"They're opening IMAXs like McDonalds over there," observed one insider.
FOR THE RECORD: An earlier version of this story incorrectly cited the number of Alibaba users at 230 billion