In today's Callbacks — your daily roundup of casting news from Deal Central — Oliver Stone is in talks to direct Leonardo DiCaprio in "Travis McGee," Kal Penn ditches the White House for a third "Harold and Kumar" movie and Malcolm D. Lee signs on to coach LeBron James in front of the camera for "Fantasy Basketball Camp."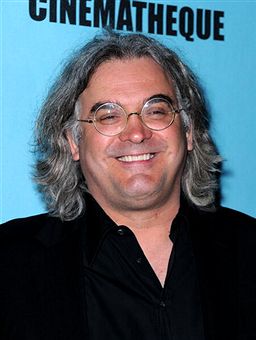 • Is Paul Greengrass preparing for a "Fantastic Voyage?"
According to the Hollywood Reporter, Greengrass is in talks to direct Fox's remake of the 1966 sci-fi thriller, which James Cameron's Lightstorm Entertainment is producing… in 3D of course.
Surprisingly, I really liked Greengrass' most recent film "Green Zone" but I'm lukewarm on his two entries in the Jason Bourne trilogy, which ignore character development in favor of hyperkinetic thrills.
My initial thought is that I do not want to see Greengrass' patented shaky-cam roam around a human body, let alone in 3D. I'm not sure if Greengrass the best fit for the project but he is a filmmaker with a strong sense of action and apparently he's looking for a change of pace, so I guess we could do worse… like Fox favorite Shawn Levy ("Night at the Museum").
• "Shutter Island" star Leonardo DiCaprio loves his mysteries.
The actor was linked to Clint Eastwood's FBI drama "Hoover" earlier today and now Deadline reports that DiCaprio is flirting with director Oliver Stone regarding Fox's adaptation of John D. MacDonald's 1964 novel "The Deep Blue Good-by," the first in a 21-book series starring Florida beach bum and 'salvage consultant' Travis McGee. (Update: The Hollywood Reporter claims Stone is actually in official talks to direct "Travis McGee," which finds the shaggy hero reluctantly leaving his houseboat The Busted Flush to go in search of a treasure hidden by a soldier after World War II.)
DiCaprio has been attached to the role since September but at the time producers Peter Chernin, Amy Robinson, Jennifer Davisson-Killoran and DiCaprio didn't have anyone in mind to direct. Now Leo is in early talks with Stone, who is primed for a comeback with "Wall Street 2: Money Never Sleeps."
The Oscar-winning filmmaker had been planning to follow "Wall Street 2" with an adaptation of Don Winslow's upcoming novel "Savages," which Stone is writing with the author, but with DiCaprio clearly excited by Dana Stevens and Kario Salem's "Travis McGee" script, I imagine it would be hard for Stone to turn down the chance to work on such a popular property with a star of his caliber.
I've long regarded Stone as a genius who has directed some of my favorite films — "Natural Born Killers" and "Platoon" among them — but the director hasn't made a movie I've really enjoyed since 1999's "Any Given Sunday," although I did think that "W." offered a fresh perspective and new insight into ex-President George W. Bush.
I love reading mystery fiction from authors such as James Patterson (Paramount needs to lose Morgan Freeman and restart the Alex Cross franchise) and Jeffery Deaver ("The Bone Collector" deserves a sequel now that Angelina Jolie is Angelina Jolie) but I've never had the chance to lose myself in one of MacDonald's novels, so I can't say whether DiCaprio is a good fit as McGee, although the news was met mostly with horror inside TheWrap newsroom.
• Brace yourselves for a very merry Christmas with everyone's favorite stoners, Harold and Kumar.
According to Deadline, New Line is firing up a third installment of the hit franchise this summer, indicating that security card-carrying White House staff member Kal Penn will return to star alongside John Cho, who is much more well known now thanks to ABC's "FlashForward" and his turn as Sulu in J.J. Abrams' "Star Trek."
The WB-based company is in the process of hiring a director, and is reportedly considering releasing the film in 3D, which has me wondering what execs are smoking up in Burbank.
Studios need to seriously start reconsidering which projects they release in 3D, because if they keep putting out inferior product at a higher price, audiences will rebel against the trend currently sweeping Hollywood due to the incredible success of James Cameron's "Avatar." Harold and Kumar are strong enough characters that they don't need the added gimmick of 3D to make a buck. All producers have to do is bring back Neil Patrick Harris and they'll have a hit on their hands.
Penn had a cushy job playing Dr. Lawrence Kutner on the Fox drama "House" but famously put his Hollywood career on hold to take a year-long job at the White House as an associate director in the Office of Public Engagement
The R-rated Christmas-themed comedy will hopefully be ready in time for a holiday release in 2011.
• LeBron James is starting to get serious about being like Mike.
The NBA's reigning MVP will follow in "Space Jam" star Michael Jordan's Nike-patterned footsteps en route to a crossover career on the bigscreen now that Malcolm D. Lee has been hired to direct Universal and Imagine's sports comedy "Fantasy Basketball Camp," according to the Hollywood Reporter. Variety first broke the story of James' casting in September.
Peter Steinfeld ("21," "Analyze That") will rewrite Babaloo Mandel and Lowell Ganz's original script, which follows five men who travel to Las Vegas to live out their hardwood fantasies by attending the LeBron James Adult Basketball Camp, only to wind up dragging the All-Star forward into their various life crises.
Plenty of athletes have made memorable movie cameos, from Brett Favre in "There's Something About Mary" to Dan Marino in "Ace Ventura: Pet Detective," but only a select few have had the acting chops required to play substantial roles in feature films. At least James will be able to ask his Cleveland Cavaliers teammate Shaquille O'Neal for acting tips, although he probably won't if he's seen even five minutes of "Kazaam."
Lee, who last directed the forgettable Bernie Mac-Samuel L. Jackson vehicle "Soul Men," previously worked with the studios on 2002's "Undercover Brother." I've only seen one of Lee's movies, 2005's "Roll Bounce," but suffice to say, I really liked it. If Lee can recapture that energy and flavor, "Fantasy Basketball Camp" will be worth attending.
James will executive produce with LeBron Inc. partner Maverick Carter alongside Imagine's Michael Rosenberg and Kim Roth. Brian Grazer produces, with Universal's Peter Cramer and "Black List" proprietor Franklin Leonard overseeing the project for the studio.
Also reported on Deal Central today:
• Tim Blake Nelson's Edward Norton movie "Leaves of Grass" found a new distributor who pushed the release to summer
• Anna Faris enlisted in New Line's "Private Benjamin" remake
• Leonardo DiCaprio expressed interest in playing J. Edgar Hoover for director Clint Eastwood
• Film critics weighed in on Miley Cyrus' performance in "The Last Song"