These are slow days for the top Oscar contenders. Most of the year's prime competitors have already screened around town or in places like Toronto and Telluride – but meanwhile, the potentially major players "Invictus," "Nine" and "The Lovely Bones" remain well off in the distance, ready to be unveiled only when Clint Eastwood, Rob Marshall and Peter Jackson say they're ready.
In the last week I've caught up with one frontrunner, Jason Reitman's marvelous "Up in the Air," and a few smaller films that are considered possibilities (or longshots) in the acting categories. A roundup: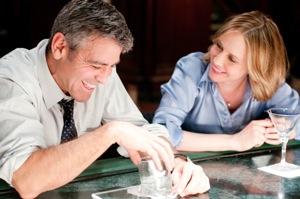 "Up in the Air"
Verdict: The problem with seeing a movie like "Up in the Air" after it's already drawn rave reviews from almost everybody who saw it at Toronto and Telluride is that it can't possibly live up to the inflated expectations. At least that was my worry before I saw Jason Reitman's assured, beguiling and supremely timely film, which didn't so much live up to the expectations as much as it just made them irrelevant. As the ultimate ramblin' man, George Clooney simultaneously capitalizes on and deflates his public persona; as a fellow traveler, Vera Farmiga out-Clooneys Clooney. The movie isn't as cynical as Reitman's "Thank You for Smoking" or as studiously quirky as his "Juno"; it charms without pandering, touches without overreaching, and sustains a mood that feels true and essential in our tough times.
Oscar hopes: It certainly deserves a best-picture nomination, and Oscar voters will know it. When "Juno" was up for the top prize, Reitman also got a nod for best director; this time around, he should easily do the same. (It won't hurt that he may be the nicest guy on the awards circuit these days.) Clooney's an obvious best-actor contender, and on the supporting-actress front the only real question is whether the nominations will go to Farmiga, Anna Kendrick, or both of them. (I'd opt for the pitch-perfect Farmiga, though Kendrick has the flashier role.) And you might as well throw in music and a few other categories – this one is should be a major force, so much so that at the moment I'd say it's the closest thing we've got to The One to Beat.
"Broken Embraces"
Verdict: Pedro Almodovar's latest isn't a showcase for Penelope Cruz the way "Volver" was, or a complex, virtuoso, emotionally-affecting work like "Talk to Her." Rather, "Broken Embraces" is an Almodovar funhouse, a self-conscious love letter to cinema that's full of twists, in-jokes and meditations on identity that never distract from the fact that mostly, the movie is a kick. Jumping back and forth over a couple of decades, it's an occasionally touching, frequently goofy film noir that deals with a film director, his seductive leading lady and her rich, possessive lover, who also happens to be the director's producer and financier. The movie's last 20 minutes wrap up loose plot lines with revelations that don't really matter, offer redemption through the art of filmmaking, and get nutty in a way that's profoundly entertaining and satisfying.
Oscar hopes: They won't come in the foreign-language film category, where Almodovar was, as usual, passed over by the Spanish board making that country's official selection. In the past, though, the director's movies have occasionally produced nominees in other categories: Cruz a best-actress contender for "Volver," Almodovar himself a best-director nominee and best-original-screenplay winner for "Talk to Her." In this case, the performances probably don't have the heft voters look for, and neither does the screenplay. It could sneak in somewhere, but it's certainly not a favorite.
"Trucker"
Verdict: Michelle Monaghan plays an outspoken, tough long-haul trucker without much interest in commitment. (She's George Clooney in "Up in the Air" without the expense account.) Her 11-year-old son, with whom she's had very little contact until circumstances force them together, is similarly stubborn and unconcerned with social niceties. Writer-director James Mottern's low-budget feature debut, shot in less than a month, downplays the expected domestic melodramas (lessons are learned, but they're not dwelt upon) in a spare, stark, unpretentious indie that can stand beside the likes of "Frozen River" and "Wendy and Lucy" as an unglamorous portrait of fiscal and emotional hard times.
Oscar hopes: Monaghan deserves attention (she'll get some more in this space tomorrow) for an unglamorous, unsentimental performance that shows more depth and grit than she's ever had the chance to put onscreen before. But she is, let's face it, a longshot in the best-actress category. Maybe she has an outside chance if "Amelia" is disappointing and "The Lovely Bones" doesn't deliver and rave reviews like Roger Ebert's keep rolling in. If not, for a movie like this it may be an honor just to be talked about being nominated.
"Young Victoria"
Verdict: The film has pedigree: screenwriter Julian Fellowes won an Oscar for "Gosford Park," director Jean-Marc Vallee won acclaim for "C.R.A.Z.Y.," and the producers include one of the oddest Hollywood couples ever, Martin Scorsese and Sarah Ferguson, the Duchess of York. It looks elegant, Emily Blunt holds her own as Victoria, and when it comes to costume dramas about British royalty, I'll go for understatement over bombast any day, which means I much prefer it to, say, the operatic ridiculousness of stuff like "Elizabeth the Golden Age." But somehow it all seems a bit pro forma: the rifts and reconciliations in the Victoria & Albert relationship are a too cut and dried, while the palace-intrigue storyline never quite pays off.
Oscar hopes: Some years Blunt might be a contender, but this isn't likely one of those years. Its chances lie in the craft categories, where costume designer Sandy Powell, for instance, is a seven-time nominee and two-time winner.
(CORRECTION: The initial version of this piece incorrectly stated that Jason Reitman had not received a best-director nomination for "Juno." In fact, he did. I apologize to Mr. Reitman for the error.)
Part 1: Catching Up with the Fall's Oscar Contenders