Even if the Walt Disney Co. successfully defends against the $270 million "Who Wants to Be a Millionaire" case, it's going to take Mickey, Donald, Goofy and the gang a long time to wash the smell off their dirty laundry.
Two weeks into the trial, there is no smoking gun that proves Disney and its television partners made an organized effort to rip off Celador International by denying the "Millionaire" creator revenues and profits through sweetheart deals and secret arrangements. With big witnesses yet to take the stand – Bob Iger and Michael Eisner among them – there's still time for that.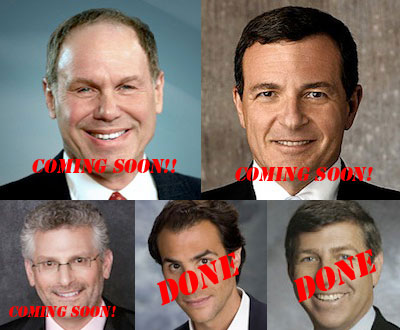 But the trial already has pulled back the veil on the nudge-nudge, wink-wink system of short-term alliances and self-interest that developed between ABC and the William Morris Agency right from the start of the process that brought "Millionaire" to America.
Sure, it seems that while WMA was representing Celador in negotiations to find an American home for "Millionaire," the agency appears to have been playing both sides of the street with ABC.
And Celador, to put it politely, was not entirely aware of everything that was going on with its property, as was revealed in testimony by Ben Silverman, an agent in WMA's London office in 1998, and ICM vice president Greg Lipstone, who handled parts of what would become a very lucrative "Millionaire" package deal worth millions to WMA in 1999.
Still, when not prodded by documents and previously videotaped depositions, Silverman – who went on to be co-chair of NBC-Universal – obfuscated; and Lipstone offered equally weak illumination. Neither connected the dots, as Celador might have hoped they would.
On the stand for two days, spread over the first and second week of the trial, Celador co-founder Paul Smith painstakingly detailed the role of Michael Davies, then ABC's head of alternative programming, in bringing "Millionaire" to America.
By Davies' own description in his Sept. 12, 2006, videotaped deposition, played for the jury on June 8 and 9, the former "Let's Make a Deal" writer and Universal Florida tour guide said that he thought the initial 1998 U.K. broadcast of "Millionaire" was "the most brilliantly produced hour of television I had ever seen."
Davies contacted Paul Smith directly soon after, as well as spreading the word up the food chain at ABC and Disney, about getting the rights to the show.
In those early days, before agents and lawyers and contracts got involved and before such shows were common on primetime TV, Davies pitched "Millionaire," telling Smith that he was the only one at an American network who had the "passion, experience or ability to get it on the air."
Davies said he couldn't remember exactly why he didn't jump on the plane and go to London, "as I usually would have" when he decided he wanted to bring "Millionaire" to ABC. A small detail – but one that's important here, because in lieu of that, Davies, who later left ABC to become executive producer of "Millionaire," phoned Ben Silverman to see if he could be helpful in ensuring ABC got "Millionaire."
While the two only tangentially knew one another, Davies – in what could be the brightest flare of the case – said in his 2006 videotaped deposition that he made it clear to Silverman that if the agent could get the show for him and ABC, he would make sure WMA "would get a package" for an American version.
There was nothing illegal about Davies dangling that shiny carrot in front of the ambitious Silverman or WMA. But it likely planted, if WMA documents and the eventual package deal are any indication, some added inspiration on the other end of the line.
In many ways that's how deals are made. But it began blurring the lines from the beginning of the acquisition process of who was working for whom, and why.
One of the other major elements of the case is the "implied promise" that a higher license fee would be negotiated for Celador if "Millionaire" were a hit in the U.S. Well, as anyone awake in 1999 knows, "Who Wants to Be a Millionaire" wasn't a hit – it was a huge hit.
And as testimony and documents made clear, a new increased license fee was in fact negotiated – between WMA and ABC and other parties, not Celador.
The problem Celador's Smith has, and the problem Celador's whole case might have in the crunch, is that you can't have it both ways.
On one hand, Smith and Celador are playing the innocent abroad, caught up in Disney's contractual leg traps and relentless desire to get their hands on his cash cow. On the other, Smith is, as his extensive career history laid out before the jury detailed, a seasoned TV producer and media entrepreneur who, as the defense has said, should have known what he was doing and can't blame anyone but himself for things not working out the way he wanted.
Something certainly stinks about how "Who Wants to Be A Millionaire" came to America. Yet, at this point, with two more weeks of evidence to be presented in the trial, a bad odor and a soiled reputation is just that — it stinks, but it doesn't make a bad deal rotten.
After a dark day on Monday, testimony resumes on Tuesday.
Previous Celador vs. Disney coverage by TheWrap: