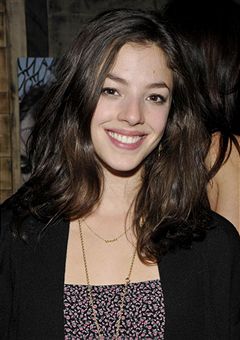 EXCLUSIVE
Olivia Thirlby is in talks to join Paramount's untitled Ivan Reitman comedy, formerly known as "Friends With Benefits," the studio told TheWrap.
Ashton Kutcher and Natalie Portman star in the raunchy comedy, which is described as "an inverse 'When Harry Met Sally' about two people whose no-strings-attached relationship is threatened when they begin to develop true romantic feelings for one another."
Thirlby would play Portman's sister in the film.
The indie darling ("Snow Angels," "The Wackness") recently landed her first lead role in a studio movie, joining Emile Hirsch in Chris Gorak's Moscow-set alien invasion film "The Darkest Hour." She is perhaps best known for her turn as Ellen Page's best friend in "Juno," directed by Ivan's son, Jason Reitman.
Liz Meriwether's screenplay placed highly on the 2008 Black List under the title "F—buddies" (TheWrap had to censor), and the project ditched the "Friends With Benefits" title to avoid confusion with two other projects — Screen Gems' romantic comedy "Friends With Benefits," which has Will Gluck directing Justin Timberlake, and an NBC sitcom of the same name from "500 Days of Summer" writers Michael Weber and Scott Neustadter.
Variety reported last week that "Greenberg" star Greta Gerwig, Kevin Kline, Ophelia Lovibond (William Monahan's upcoming "London Boulevard") and Ben Lawson (Aussie soap "Neighbours") have also joined the cast.
Gerwig will play a brainy friend of Portman's who is the first to recognize signs that Kutcher has become smitten with her friend. The Playlist surmises that Kline will play Kutcher's father, a successful actor, while Lovibond and Lawson are believed to play rivals for the hearts of the two main characters.
Reitman will produce with his Montecito Picture Co. partners Jeffrey Clifford and Joe Medjuck. Montecito's Tom Pollock will exec produce with Portman and Spyglass Entertainment's Roger Birnbaum, Gary Barber and Jon Glickman. Spyglass is co-financing the project with Cold Spring Pictures and Paramount, which has set a Jan. 7 release for the film.