From "jump out of your seat" scares from the Master of Horror, Eli Roth, to dishing out all tricks and zero treats from comedian/actor Anthony Anderson, to ghosts, demons and cursed objects with paranormal investigator extraordinaire Zak Bagans, discovery+ is pulling out all the stops to make this "Ghostober" a heart-pumping, adrenaline-inducing Halloween experience for all.
Discovery+ is offering up a super-sized "Ghostober" this year with 14 cross-brand, cross-platform Halloween-inspired series and specials that include all-new programming on Food Network, HGTV and Travel Channel. So whether your thing is fear, food or fun, you're covered.
"What's exciting is that it's not just the ghost stories anymore," Travel Channel general manager Matthew Butler tells TheWrap. "I just love how we were able to kind of cast a wider net by partnering with those networks."
Plus, the new streaming service has taken it one step further, expanding beyond two-dimensional scares on small screens and bringing fans of fear into the thick of things by partnering with 13 Six Flags Theme Parks for Six Flags Fright Fest that includes the introduction of a specialty dessert item celebrating the return of the series "Halloween Wars."
"We've been circling around partnering with them for a while, but we're really excited that we are actually making it happen this year," Butler said. "We felt like we needed a partnership with haunted attractions that people can go to so it's not just watching our content — it's experiencing it."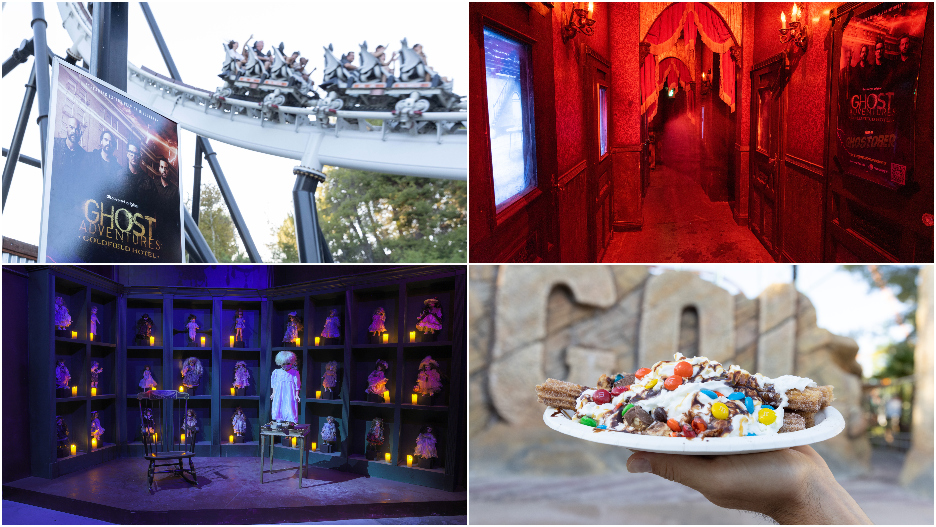 Here's a look at the line-up for "Ghostober IV."
"Ghost Adventures: Goldfield Hotel"
October kicks off with "Ghost Adventures: Goldfield Hotel" and, well, let's just say you might want to watch it with the lights on because it is terr-if-y-ing! The "GA" team — Zak Bagans, Aaron Goodwin, Billy Tolley and Jay Wasley – head back to Goldfield, Nevada, where past investigations had malevolent entities getting way too personal with them. And this time around, it's even worse. The vindictive, sinister spirits inhabiting the Old West hotel with a bloody history literally take over a number of the investigators, freaking them out and chilling onlookers to the bone. The two-hour special premieres on Oct. 1 on discovery+.
"This is truly the most horrifying [of the investigations] yet," Butler said. "I remember Zak, leading up to it the week before, texted me that he's never been this scared for an investigation like he is for this one. Yeah. This one has a real emotional connection to them."
"The Haunted Museum"
Bagans' creepy collection of cursed artifacts he has obtained through the years now sit in his Haunted Museum in Las Vegas and have now become the subject of the new anthology series produced in collaboration with filmmaker Eli Roth. The actor-turned-writer/director/producer, who made his mark in the horror genre with "Cabin Fever" and "Hostel," uses haunted objects in Bagans' museum as inspiration for scripted hour-long tales, filled with jump-scares and devilish beings on a mission to scare the life out of their victims. Literally. The first two episodes – "Dollhouse of the Damned" and "Monster in the Machine" – pack on the frights, each telling a story about how the unsuspecting can unlock gateways into hellishly ominous realms. Premieres on Oct. 2 on discovery+.
Butler said that the stories "kind of let you experience" the history of the object. "Watch it with the lights out and you just get a thrill. It's a fun watch, but it's also very scary. it's a slow unraveling and then a big payoff."
"Outrageous Pumpkins"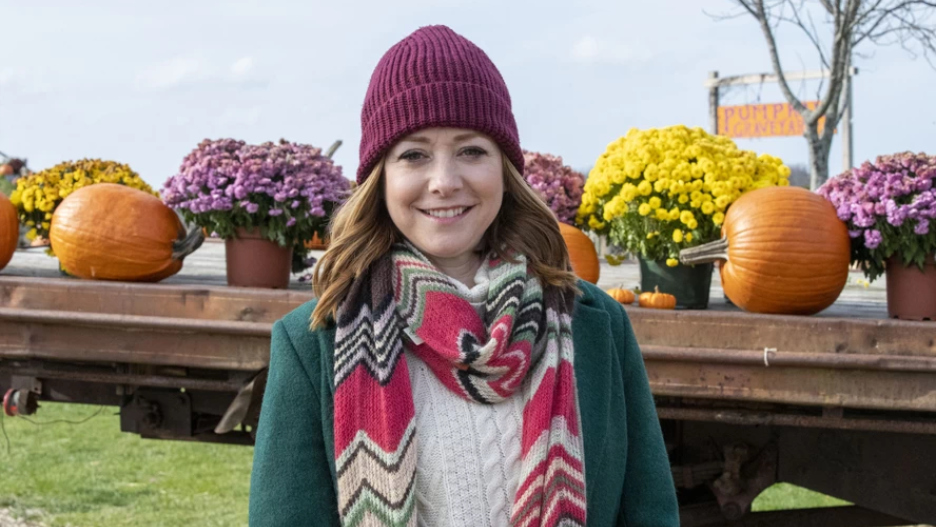 Alyson Hannigan returns for Season 2 of the pumpkin-carving competition series that will leave you saying, "I wish I could do that!" These artists – and that is what these contestants are – kick up the Halloween tradition a zillion notches with some pretty insane, eerie, creative and, yes, outrageous, jack-o-lanterns. The grand prize after the four-week series — $25,000. Premieres on Oct. 3 of Food Network.
"House Haunters"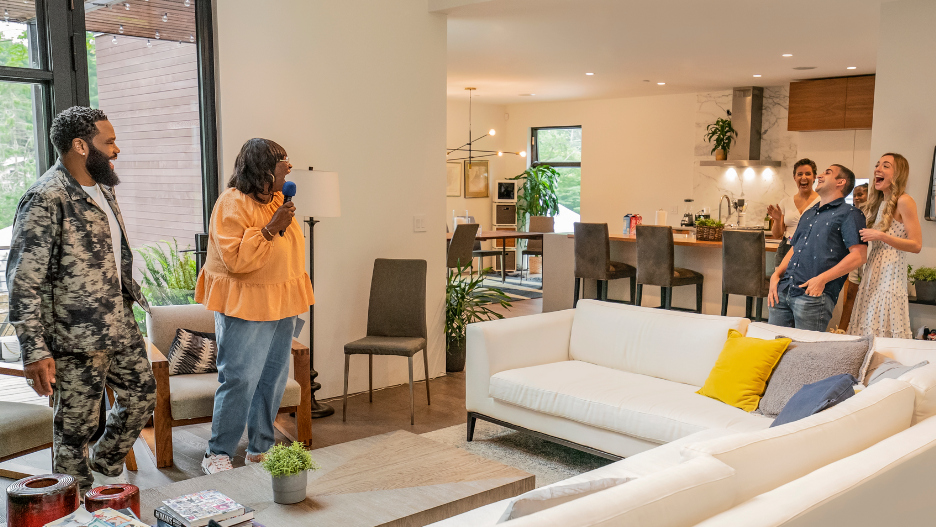 "Black-ish" star Anthony Anderson has joined in on the Halloween fun with the new discovery+ series, "House Haunters" and, once again, his mom Doris Bowman is at his side as co-host, just like she is in the ABC game show "To Tell the Truth." In this new hidden camera real estate and home renovation prank series from the producers of "Impractical Jokers," the duo takes over properties and concoct all tricks and no treats for unsuspecting house hunters, real estate agents, handymen and even popular HGTV personalities like Nate Berkus and Jeremiah Brent, as well as Brian and Mika Kleinschmidt. Anderson and Bowman sit in a nearby van, watching their stunned "victims" as they witness creepy dolls coming to life and home décor with a mind of their own. Premieres on Oct. 7 on discovery+.
"Eli Roth Presents: A Ghost Ruined My Life"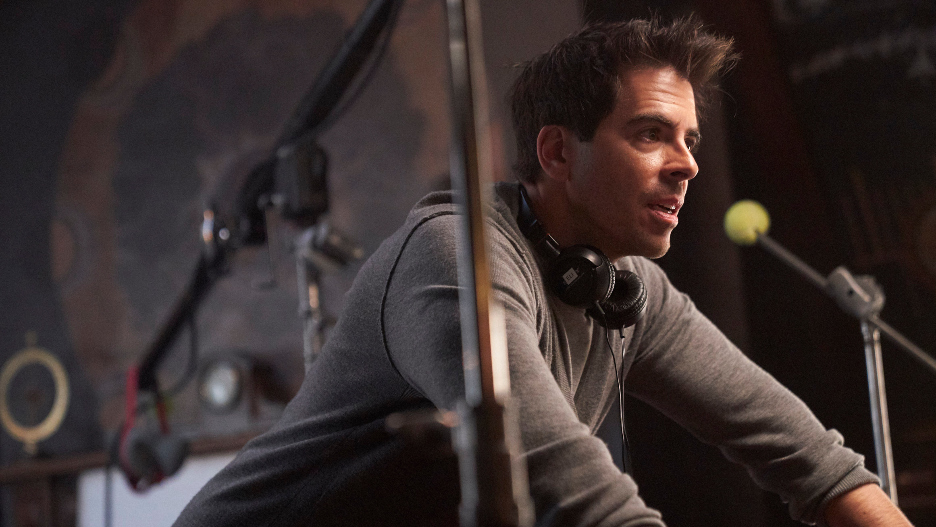 The Master of Horror, Eli Roth, turns up the scare factor on a second show on discovery+, which also takes full advantage of his talent as a storyteller who can scare the pants off ya. In this one-hour series, people who have had close encounters with frightening phantoms of all sorts share the experiences that left them emotionally – and frequently physically – scarred. Their journey through hell and back and their attempt to rebuild their devastated lives comes in clear, spine-chilling focus, thanks to Roth's skill of getting under his audience's skin… and crawling around. Premieres Oct. 8 on discovery+.
"Eli was top for our list of collaborators, just from his background – and he's been amazing to work with. The content speaks for itself. It's scary, it's fun," Butler said. "I've watched a number of rough cuts and my heart is racing because it was just such a roller coaster ride of thrills. He brought a whole level of detail. And he's tapped great directors to bring some of these stories to life. We're just so excited to be working with them."
"Dead Files"
Physical medium Amy Allan and former NYPD homicide detective Steve DiSchiavi are back for their 14th season investigating haunted locations – and the reason why they're haunted in the first place — at the request of homeowners and advising them how to banish the unwelcome "guests." The new season premieres Oct. 23 on Travel Channel.
"Jack and Kelly Osbourne: Night of Terror"
Last Halloween, experienced paranormal investigator Jack Osbourne introducing his famous sister Kelly into his world of ghosts and ghouls at Heritage Square Museum in Los Angeles, where relocated Victorian-era houses are said to be occupied by spirits who just do not want to leave their humble abodes. Kelly learned she had "abilities," which, quite frankly, freaked her out – but it also intrigued her enough to give ghost hunting another try. This time they're checking out a place that is known to have more than one spook wandering around it – the RMS Queen Mary, the luxury ship docked in Long Beach, California. Closed to the public since the coronavirus pandemic in early 2020, its skeleton crew security and maintenance workers have experienced increasingly aggressive paranormal activity.
"Kelly has come a long way [as an investigator]," Butler said. "That [Heritage Square] special is so great because you saw her evolve as a ghost hunter. We took her to the Queen Mary, and you'll kind of see her grow. I will say, there were a few scares for her, and it's a lot of fun to watch."
"Ghost Hunters"
The OG paranormal series that started the interest in — and wave of — ghost-investigating in 2004 is back, this time exclusively on discovery+. A brand-new season of "Ghost Hunters" reunites Jason Hawes, Steve Gonsalves, Dave Tango and Shari DeBenedetti in a special Halloween event, as the TAPS — The Atlantic Paranormal Society — team gives audiences a sneak peek at things to come this fall in numerous epic haunted locations. They will be joined by other familiar faces from "GH" past, including Amy Bruni and Adam Berry, known now from their own Travel Channel show, "Kindred Spirits." The one-hour special airs Oct. 31 – why of course it does – on discovery+.
Already on the spook-tacular slate:
"Paranormal Caught on Camera" • (new episodes) — Thursdays at 9 p.m. ET/PT on Travel Channel
"These Woods Are Haunted" • (new season) — Fridays at 9 p.m. ET/PT on Travel Channel
"The Alaska Triangle" • (new season) — Fridays at 10 p.m. ET/PT on Travel Channel
"Halloween Backing Championship" • (news season) – Mondays at 9 p.m. ET/PT on Food Network
"Halloween Wars" • (new season, featuring Zak Bagans) — Sundays at 9 p.m. ET/PT on Food Network
"Worst Cooks in America: Halloween Redemption 3" • (new special) – premiered Sept. 26 on Food Network