The alphabet soup of awards season hit with full force this week. ADG, MPSE and ASC on Monday. CAPE, CS, CAS, DGA and HFPA on Tuesday. MUAHS, SAG, DGA (again) and WGA on Wednesday. CDG, ICG, PGA and CEH on Thursday.
Still to come: AFI on Friday, BAFTA on Saturday and CCA on Sunday.
(Do you need a scorecard? Art Directors Guild, Motion Picture Sound Editors, American Society of Cinematographers, Coalition of Asian Pacifics in Entertainment, Casting Society, Cinema Audio Society, Hollywood Foreign Press Association, Make-Up Artists and Hair Stylists Guild, Screen Actors Guild, Directors Guild of America, Costume Designers Guild, International Cinematographers Guild, Producers Guild of America, Cinema Eye Honors, American Film Institute, British Academy of Film and Television Arts and Critics Choice Association. Whew.)
What does it all mean? It means that the critics have stopped voting (give or take the stray CCA) and the film professionals have started voting. And it means that we're now starting to get real intel from the kind of people who are now casting ballots for the Oscar nominations.
Over the course of four days, two awards shows, 13 nomination announcements and one list of recommendations, voters dropped clues as to where the season might be headed but also no doubt threw out a handful of misleading suggestions. Here's what I think we learned.
We have a Top 3
A trio of movies – Steven Spielberg's "The Fabelmans," Daniel Kwan and Daniel Scheinert's "Everything Everywhere All at Once" and Martin McDonagh's "The Banshees of Inisherin" – landed the week's top prizes: nominations from the Directors Guild and the Producers Guild, plus an ensemble nomination from the Screen Actors Guild. Todd Field's "Tar" and Joseph Kosinski's "Top Gun: Maverick" got two of the three (both missed SAG), and seven other movies got one: "Women Talking" and "Babylon" scored with SAG but nobody else, while "Avatar: The Way of Water," "Black Panther: Wakanda Forever," "Elvis," "Glass Onion: A Knives Out Mystery" and "The Whale" got only PGA noms among the big three.
You can't really use the Golden Globes as a yardstick for anything, but the fact that "The Fabelmans" and "Banshees" also won the top film awards at that show help reinforce the feeling that we do indeed have a Top 3 at the moment.
A Top 3 might not mean anything
Last year's Best Picture winner, "CODA," didn't get a DGA nomination. The year before, "Nomadland" didn't get a SAG ensemble nomination, and neither did the 2018 Oscar winner, "Green Book." Two of last year's PGA nominees didn't get Oscar nominations, and 40% of last year's SAG nominees fell short with Oscar nominating voters. The new, expanded and international Academy doesn't look like other voting bodies, so take precedent with a grain of salt.
"Top Gun: Maverick," yes. Tom Cruise, maybe not
The movie that brought people back to theaters in the summer is an unassailable Best Picture contender, and in recent weeks its star had seemed to be the strongest candidate for the fifth Best Actor spot. (The first four have been pretty convincingly claimed by Brendan Fraser for "The Whale," Austin Butler for "Elvis," Colin Farrell for "The Banshees of Inisherin" and Bill Nighy for "Living.") But when the voters from SAG, a group that has always had a fondness for movie stars, bypassed Cruise and gave a nomination to Adam Sandler for "Hustle," it sent a message every bit as uncomfortable as that Shelley Miscavige joke at the Globes.
Granted, SAG uses a nominating committee of randomly-chosen members, so maybe the random choices broke the wrong way for Cruise. But you have to think that Sandler has a real shot, and so does the late-breaking Jeremy Pope for "The Inspection" and Hugh Jackman for "The Son."
"The Whale" might have more clout than we thought
Darren Aronofsky's searing drama about a severely overweight man trying to reconnect with his estranged daughter is a tough sit, and the conventional awards-season wisdom had been that star Brendan Fraser was a lock but the movie itself was scaring off voters. But that wasn't the case with the Producers Guild, which gave it a nomination over "Women Talking," "The Woman King" and "Babylon," among others.
"All Quiet on the Western Front" is making history  … but below-the-line
Edward Berger's harrowing World War I film, based on the book that produced a Best Picture winner in 1930, was one of the big winners when the Oscars announced shortlists in 10 categories in December. And it has done extremely well with the guilds as well; on Tuesday, it became the first film not in English ever nominated by the Cinema Audio Society, on top of nominations from the Art Directors Guild and the Motion Picture Sound Editors (the last of which admittedly has a separate foreign-language category).
The film was looking as if it, rather than "Glass Onion," might have become Netflix's best bet for a Best Picture nomination. But it has yet to cross over beyond the BTL categories, missing out on nominations at the DGA (where it was a huge underdog), SAG (ditto) and the PGA (where it seemed to have a chance). And that means …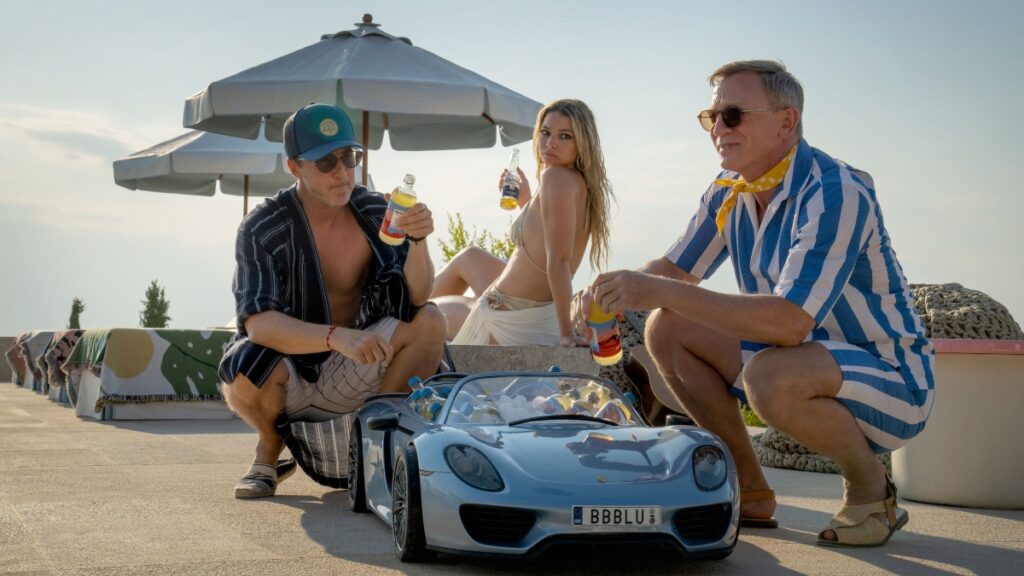 Maybe "Glass Onion: A Knives Out Mystery" is still Netflix's best shot at a Best Picture nomination
Rian Johnson's comic whodunit looked like a crowd-pleasing hit and a potential nominee out of the Toronto International Film Festival in September, then faded in many prognosticators' opinion as it played in front of the crowds it could have pleased for only a single week. But it's now on the streaming service and it got a Producers Guild nomination, which suggests that we might have been underestimating Benoit Blanc and crew. On the other hand, it's exactly the kind of movie that the Producers Guild nominates and the Academy doesn't – that's what happened to "Knives Out," after all.  
Sequel stigma? What sequel stigma?
Apart from the occasional "Mad Max: Fury Road" or "The Lord of the Rings: The Return of the King," sequels don't get nominated for big awards. Right? Wrong. This year, four of the 10 films on the Producers Guild list are sequels: "Avatar: The Way of Water," "Black Panther: Wakanda Forever," "Glass Onion: A Knives Out Mystery" and "Top Gun: Maverick." If you want to honor the movies that made money ("Glass Onion" excepted), you have to turn to sequels, which is what the PGA did.
How unprecedented is this? Not only have they never nominated four sequels in one year, they haven't nominated four in a decade. The last one the PGA nominated was "Borat Subsequent Moviefilm" in 2020, and before that "Mad Max: Fury Road" in 2015. Then you have to go back to 2009, and "Star Trek" only counts if it you think reboots qualify. And before that, "The Return of the King" in 2003 — four sequels in 20 years before this year's four sequels in one year.
"Elvis" was the King of BTL this week
Baz Luhrmann's extravaganza fell short with the Directors Guild and didn't get a SAG ensemble nomination, although Austin Butler landed an individual nom the morning after winning the Golden Globe. But in the other guilds, it nearly swept the table, taking nominations from the art directors, cinematographers, costume designers, sound editors, sound mixers, makeup artists, casting directors and publicists. That's one more than "Top Gun: Maverick," two more than "Avatar: The Way of Water" and three more than "Everything Everywhere All at Once."  It's hard not to feel that a good week for "Elvis" was overshadowed by the sad news about Lisa Marie Presley, but Luhrmann is in familiar territory with the recognition for his film's crafts.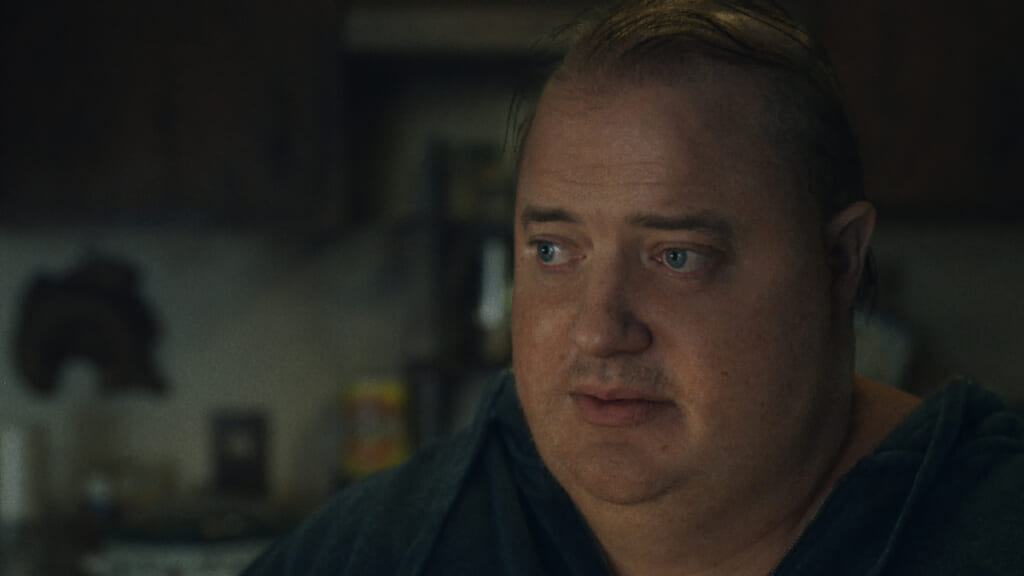 Adrien Morot had a good week, too
On Wednesday, Morot received a Make-Up Artists and Hair Stylists Guild Awards nomination in the Best Special Make-Up Effects category for his work transforming Brendan Fraser into Charlie, a 600-pound man in "The Whale." The nomination came shortly after the new Blumhouse horror film "M3GAN" became the unexpected hit of January, passing the $50 million mark. Much of the movie's success has been attributed to the creepy robot doll for which the film is named – a doll whose special makeup effects were designed by Morot at his Morot FX Studio.