Oscar frontrunner "Twelve Years a Slave" and "Philomena," "Dallas Buyers Club," "Nebraska" and "Her" should get the biggest box-office boosts from their strong showings at Thursday's Oscar nominations.
"It's the relatively smaller movies that stand to benefit most," BoxOffice.com vice-president/chief analyst Phil Contrino told TheWrap, "because they have room to grow, and these are all in a great position to cash in now."
"Gravity," "American Hustle," "The Wolf of Wall Street" and "Captain Phillips" will be helped, but not like the smaller films.
"Those have already found their audiences. The nominations will help, but it won't be a game-changer as it could be for the movies that haven't made big splashes so far," Contrino said.
Also read: Oscar Nominations: Three's a Crowd, With 'American Hustle,' 'Gravity' and '12 Years a Slave' on Top
The media buzz surrounding the nominations provides the extra push, he said.
"You'll see a lot of pundits talking about how '12 Years a Slave' is the film to beat over the next few days, and that's going to give a lot of moviegoers who had stayed away because they'd heard it was too brutal or too tough the courage to give it a try," he said.
"The same sort of thing goes for 'Her,' where moviegoers who thought it was too quirky or the story was too weird might see it differently now" Contrino said.
Also read: Oscar Nominations: The Complete List
"Dallas Buyers Club" will get a lift, not only from its Best Picture nod, but also from Matthew McConaughey's Best Actor nomination, he believes.
"This year especially that's a flashy category, and I think he'll be discussed as the frontrunner, and that's going to bring people out, too," he said.
Historically, how much a nomination means to movie's final gross has a lot to do with when it was released.
Last year's Best Picture winner "Argo," released in October, had made $110 million domestically before earning seven nominations in early January. It added $19 million between then and the Academy Awards in late February, and another $6 million after that, for a total of $135 million.
But two movies that were released later received a much bigger bump. "Silver Linings Playbook" opened in mid-November and had taken in $36 million before the nominations. It added $71 million after that and another $25 million after the Oscars. "Zero Dark Thirty" opened just before Christmas and had taken in a little over $5 million, before adding a whopping $90 million post-nominations.
Here is a breakdown of the box office prospects of this year's Oscar hopefuls after Thursday's nominations:
THEY'LL BENEFIT MOST
"12 Years a Slave"
Fox Searchlight's brutal slavery saga has a lot to gain from Thursday's honors. It's already done pretty darn well, having taken in nearly $40 million since opening in October, and was in just 1,400 theaters in its widest release in November. Fox Searchlight has the Steve McQueen-directed survival saga starring Chiwetel Ejiofor on a healthy 740 screens starting Friday, and distribution chief Frank Rodriguez said the plan is to ramp up the marketing and aim for 1,000 theaters the following weekend. A $60 million domestic total is a real possibility now.
"Philomena"
That whirring sound you hear is the Weinstein Company awards campaign shifting into high gear behind its Judi Dench-Steve Coogan drama. Director Stephen Frears' tale of a mother searching for a son taken from her decades earlier has already been a solid if unspectacular performer since opening at Thanksgiving, and has taken in $22 million domestically and $59 million worldwide. It will be in 500 theaters this weekend, but look for that to rise soon.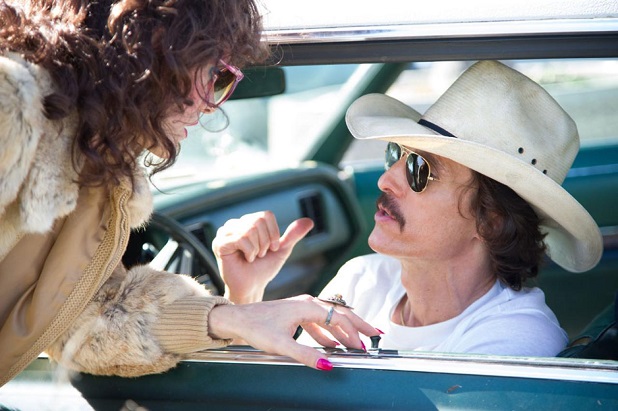 "Dallas Buyers Club"
Anticipating the acting nominations for McConaughey and Jared Leto, Focus Features upped the screen count from 125 to 400 for this weekend. The AIDS drama has accrued a solid base already, having taken in nearly $17 million since opening in mid-November. Significantly, the most theaters it's been in was 734 in early December, so there's plenty of room to expand if things take off. With McConaughey a Best Actor favorite, they could.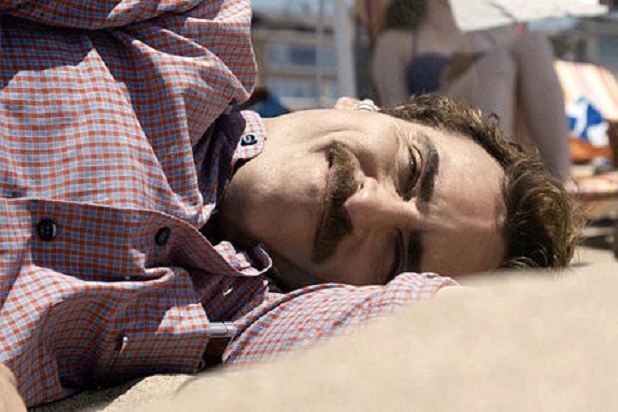 "Her"
The Best Picture nomination couldn't come at a better time for "Her," which was relatively soft in its $5.3 million wide debut last weekend. Warner Bros. has taken a measured approach on this one, and it will be in 1,729 theaters again Friday. The nomination can only help Spike Jonze's quirky tale of a man falling for his operating system build on its art house success.
"Nebraska"
The black-and-white drama has been steady but failed to break out so far, and Paramount is actually dropping it from 521 to 400 theaters this weekend. But the nominations for Best Picture and lead actor Bruce Dern may change that equation, and the studio will almost certainly look to expand next weekend, when things aren't quite as crowded. It's at $8.2 million after roughly two months.
"August: Osage County"
It didn't make the Best Picture short list, but acting nominations for Meryl Steep and Julia Roberts were plenty for the Weinstein Company to expand "August: Osage County" to 2,051 theaters this Friday. The dark, dysfunctional-family comedy opened nationwide last weekend in 905 theaters with $7.1 million, and has taken in nearly $10 million since opening two days after Christmas.
THE RICH GET RICHER
"Gravity"
Alfonso Cuaron's 3D space epic is in league of its own when it comes to box office muscle among the contenders. It became a surprise blockbuster when it opened in October and has taken in more than $256 million domestically and $675 million worldwide. It will be back in 944 theaters again this weekend, and will get an Imax re-release on Jan. 31. The only question is, how much box-office heat can it have left, given the wide swath it cut last fall?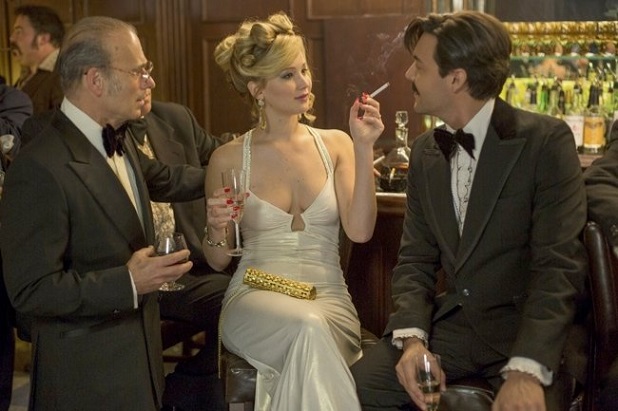 "American Hustle"
David O. Russell's quirky con man comedy has played very strongly – never dropping more than 33 percent — since opening just before Christmas, and has pushed its domestic total to $102 million for Sony. Thursday's nominations, on the heels of its Golden Globes win, should only build more momentum. It's been in roughly 2,000 theaters for a month and will be this weekend, too — it's in for long haul.
"The Wolf of Wall Street"
Martin Scorsese's edgy black comedy hardly needed any more publicity, but Thursday's nominations for Best Picture and the acting honors for Leonardo DiCaprio and Jonah Hill could provide some credibility for moviegoers on the fence because of the film's explicit sex and drugs. Since opening on Christmas, it's taken in $81 million for Paramount, $119 million worldwide.
"Captain Phillips"
Sony has wedged its modern-day piracy drama into about 900 theaters this weekend, impressive given the four wide openers and the other Oscar contenders scrambling for screens. The Best Picture nomination will help but the snub of director Paul Greengrass and star Tom Hanks won't. "Captain Phillips," which crossed $100 million domestically in November after opening a month earlier, is now up to $213 million worldwide.
PASSED OVER
"Saving Mr. Banks"
The Hanks-Emma Thompson drama about the making of "Mary Poppins" was one of the bigger losers at the nominations, with the stars passed over and a Best Picture nomination failing to materialize. After a slow start, "Mr. Banks" has rallied and is up to nearly $70 million since opening wide just after Christmas. Disney, which had it in a healthy 2,449 theaters this weekend, has to be disappointed.
"Inside Llewyn Davis"
Ethan and Joel Coen's quirky look at the 1961 Greenwich Village folk music scene was always going to be a tough sell to mainstream audiences, and Thursday's snubs for the film and star Oscar Isaac make it a real long shot now. It's taken in $9.6 million since it's spectacular limited opening in early December for CBS Films.
"All is Lost"
Even before the snub of lead actor Robert Redford, it has been tough sailing for the lost-at-sea saga, which has taken in just over $6 million since it opened in October for Roadside Attractions.