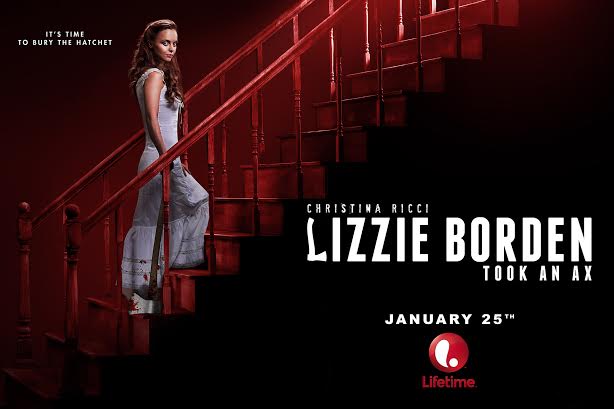 Christina Ricci and Lifetime are finding the humor in ax murders.
"It's Time to Bury the Hatchet," says the first promotional poster for "Lizzie Borden Took an Ax," the upcoming Lifetime movie about the woman tried and acquitted in the 1892 ax murders of her family.
Also read: Lifetime Sets 'Lizzie Borden Took an Ax' Premiere Date
The poster finds a winsome Ricci standing on a staircase, holding an ax splattered with blood. The "L" in Lizzie has been replaced with a hatchet.
The TV movie, premiering Jan. 25, takes viewers back to the day Lizzie (Ricci) claims to have discovered the bodies of her parents and sister (Clea DuVall ). Billy Campbell plays her attorney, Andrew Jennings.
Also read: Billy Campbell and Clea DuVall Join Lizzie Borden Movie From Lifetime
The Sony Pictures Television project is executive produced by Judith Verno ("Masters of Sex," "Drew Peterson: Untouchable") and produced by Michael Mahoney ("The Memory Keeper's Daughter").