In Hollywood, you could be the toast of the town one year and bottom of the barrel the next. That was certainly true for this year's review of television.
With that in mind, TheWrap's TV team reveals who was on top this year and who slipped down the ranks. Some came easily to us (yuck, Stephen Collins), others required some back-and-forth debate before finally being named a winner or loser (hey, NBC).
See photos: 15 Movies You Already Forgot About: TheWrap's Best & Worst 2014 (Photos)
Our choices ranged from on-screen moments to personalties generating headlines — for better or worse — as well as the trends of 2014 that had us giving thumbs up or down.
Here's TheWrap's list of TV's biggest winners and losers of 2014:
LOSER — Sam Champion
After seven years of delivering the weather to millions on ABC's "Good Morning America," Sam Champion suddenly announced he was leaving the top-rated program to join The Weather Channel as the host of its new morning show. While his departure from ABC seemed amicable enough, it left many industry insiders wondering why anyone would leave a major morning show for a niche cable network with a fraction of the viewers. Maybe Champion's radar was off.
Also Read: Weather Channel Shakeup: Sam Champion's 'AMHQ' Senior Executive Producer Being Replaced
LOSER — Turner Entertainment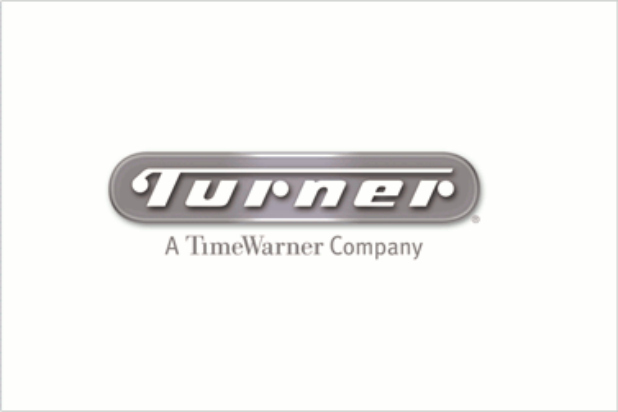 Laying off 10 percent of your workforce may pay dividends down the road, but at the end of 2014 it's looking blurry. As part of the "Turner 2020" plan, CNN, TBS, TNT, HBO and other Turner properties thinned out their staffs, cutting ties with what they believe were extraneous positions in an increasingly digital and mobile-oriented media age. As a result, close to 1,500 workers were cut. Layoffs are a reality across the industry, so Turner isn't unique in trying to do more with less. But in cases like CNN and HBO, they might have overestimated the demand for digital while underestimating consumer desire for more variety in the categories of business, sports, health and technology.
LOSER — Nielsen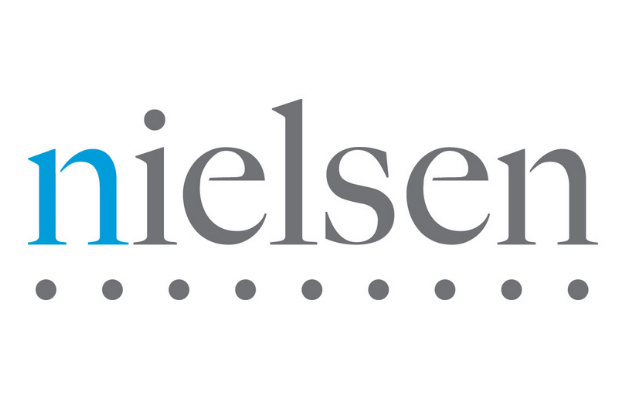 Ratings giant Nielsen had a rough 2014. Seemingly, with each passing year, the old-timey television viewing measurement company becomes less and less relevant. Not only does multiplatform viewing appear to have lapped Nielsen, the company had a pretty big technical screw-up that started in March, overstating ABC's ratings. The error actually ended up stripping David Muir of a shocking total viewer victory over Brian Williams. Maybe next year, Nielsen.
LOSER — Bill Cosby
The legendary TV dad went from icon to outcast in 2014. Accusations of rape, sexual assault and/or drugging have piled up against the comedian, with many women coming forward only in recent weeks. Cosby has not been charged with any crimes, but his reputation has likely suffered irreparably. NBC dropped his comedy project, Netflix canceled his comedy special, TVLand pulled "The Cosby Show" re-runs, various venues are shelving his upcoming shows and Hollywood heavyweights like Judd Apatow are upbraiding him on social media. Cosby hasn't publicly addressed the accusations beyond a few denials via his lawyer and a comment to one freelance reporter that he expected fairer treatment from the black press. Regardless of whether he is ever tried or convicted over any of these allegations, Cosby is one of 2014's biggest losers.
Also Read: 26 Bill Cosby Accusers: Complete Breakdown of the Allegations
LOSER — Fox
Fox had the Super Bowl and it had "Gotham" — those may be the two most positive things you can say about the broadcast network this year. (No offense, "Brooklyn Nine-Nine" — you're great too.) Save NFL football, the broadcast network is struggling mightily. It also lost its entertainment chief in Kevin Reilly. And its reality programming in particular needs a reality check: "Utopia," "I Wanna Marry Harry" and "Riot" were unmitigated disasters, "The X Factor" was canceled this year.
Also Read: From 'Murder' to 'Utopia': 17 Highest and Lowest-Rated New Fall TV Shows (So Far)
LOSER — Joffrey Lannister, "Game of Thrones," HBO
And a sweet end it was in Westeros. All was right for a moment on HBO's "Game of Thrones" Season 4 episode "The Lion and the Rose" when King Joffrey Lannister (Jack Gleeson) checked out. His death came during the fan-dubbed Purple Wedding to Margaery Tyrell (Natalie Dormer), thanks to a poison known as The Strangler. Joffrey's death sent social media into a frenzy, even prompting a parody account of author George R.R. Martin tweeting "You're welcome" to fans.
LOSER — "Revenge," ABC
ABC's four-year-old drama is taking the saying "revenge is best served cold" too literally. It's been a very long time since the formerly promising series blew up Twitter — the modern day water cooler. It's a pretty pervasive belief throughout the industry and among viewers that the show is out of gas. Its edge pretty much spent, the show has now fully surrendered to its soapy tendencies and has advanced to full-on foam party. This past season the show killed off a major character, yet you'd never have known it from the activity — or lack thereof — on social media.
LOSER — E!
Where do we start? The loss of its biggest star Chelsea Handler in a very public feud? Ryan Seacrest's decision to distance himself from the network? The ratings failure of "House of DVF," which it believes represents the network's future? Its failure to create a new hit show since "#RichKids of Beverly Hills" premiered last year? The prolonged search for Joan Rivers' replacement who wasn't Kathy Griffin… only to eventually settle on Griffin, anyway? Or its revolving door for executives that has left it essentially commandeered by NBCU chairman Bonnie Hammer and her lieutenants? As ratings fall for its flagship Kardashian franchise, things are just not looking good for E!
Also Read: Joan Rivers, Legendary Comedienne and 'Fashion Police' Host, Dead at 81
LOSER — Stephen Collins, "7th Heaven," The WB/The CW
Actor Stephen Collins admitted to abusing three underage girls in a piece penned for People magazine, a week before Christmas. Collins, who portrayed patriarch Eric Camden in the popular show "7th Heaven," had already come under fire in October after audio footage leaked of him admitting to molesting young girls more than 40 years ago. This is not the year for actors with "television dad" on their resume.
LOSER — Queen Latifah
Following a decision attributable to a mix of low ratings, politics and fear of future competition, the rapper/actress will say goodbye to her self-titled talk show after two seasons. Ratings for the program actually improved right before Sony Pictures Television decided to pull the plug, but the upside is that original episodes will continue to air through March.
LOSER — Rom-coms
Major networks struggled to get audiences to cozy up to romantic comedies this year. ABC's "Manhattan Love Story," which followed a couple's budding relationship, lasted four episodes before becoming the fall season's first casualty. The network let the ax fall again on "Selfie," starring Karen Gillan and John Cho, with Hulu picking up the show's remaining six episodes. NBC swung and missed with "A to Z," which chronicled a couple (Ben Feldman, Cristin Milioti) who had been dating for a little more than eight months. The show dipped 22 percent to a 0.7/2 rating with the advertiser-coveted 18-49 demographic and 2.6 million viewers before its cancellation.
WINNER — David Muir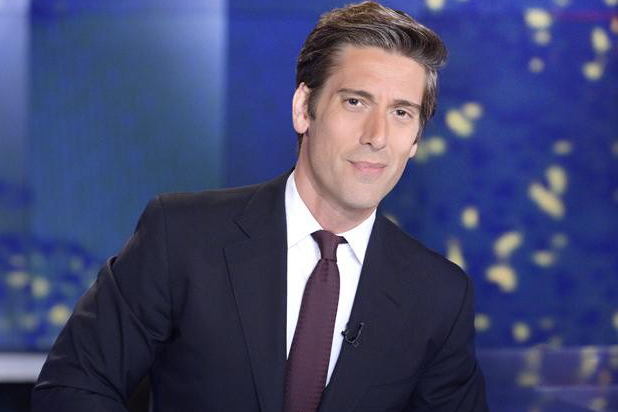 In June, ABC News announced David Muir would replace Diane Sawyer as anchor of the network's evening newscast. Muir, a rising star at the network, renewed the evening news war against NBC, often winning in the advertiser-coveted 25-54 demo, and landing important interviews with newsmakers.
Also Read: 'Gotham' EP Explains How 'Game of Thrones' and 'Walking Dead' Have Changed Finales for Everyone
WINNER — "Gotham," Fox
Fox's Batman prequel was much-hyped, and it actually lived up to its high expectations, ratings-wise. "Gotham" ended fall as the second-highest-rated new show, besting CBS's "Scorpion," but falling shy of ABC's "How to Get Away with Murder." The Bruno Heller show was rewarded with a full season order — 22 episodes — and is essentially a lock for a second season. It's also a winner for launching the inevitable career of the talented Robin Lord Taylor as the Penguin. Between "Gotham" and CW's "Flash," the superhero rush has started.
WINNER — Jimmy Fallon
If you thought Jay Leno owned late night, his replacement's numbers are probably still blowing your mind. Jimmy Fallon took the "Tonight Show" baton and lapped everyone else on the track. Not only is he killing it on the Nielsen sheets (Fallon oftentimes tops Jimmy Kimmel and David Letterman combined), he's made viral videos an absolute must-have from any talk show host. Fallon has been such a hit for NBC, they recently built him a marquee.
WINNER* — NBC
This "Winner" comes with an asterisk denoting the boost the show received from the Winter Olympics, but, hey, NBC pays for those rights and they count. NBC won what it measures as a full 52-week season, doing well with the Sochi Games, "Sunday Night Football" and a strong summer. "The Blacklist" was a hit, "The Voice" more or less held up, and the Peacock is proudly flaunting its feathers. Good year for you NBC; go pop some champagne and kiss the prettiest girl in the room Wednesday at midnight.
WINNER — John Oliver
John Oliver stepped out of Jon Stewart's shadow and stood on his own in 2014. The comedian and political satirist won several Emmys while working on Comedy Central's "The Daily Show" over the better part of the past decade, but he left all of that in April to host his own HBO comedy-news program, "Last Week Tonight." The move paid off: Oliver's new show has drawn big audiences and even bigger laughs. His epic rants, skewering everything from FIFA to the FCC, often go viral, and he's used comedy to help raise awareness on otherwise unheralded issues like net neutrality and the Supreme Court's Hobby Lobby ruling.
WINNER — The CW
The network may still lag behind ABC, CBS, NBC and Fox in ratings, but The CW has had a banner year with two of its brand-new series. Its new superhero show, "The Flash," started off with a bang on Oct. 7. The "Arrow" spin-off pulled in 6.8 million viewers, making it the most watched telecast in the eight-year history of the network. "Jane the Virgin," meanwhile, gave the network a boost of critical credibility when it scored two Golden Globes nominations for best series and best comedy actress, Gina Rodriguez. It marked the first Globe nominations for The CW since the CBS/Warner Bros. hybrid debuted in 2006.
WINNER — Amazon
It took the streaming media company's original series little more than a year to break into the game. It feels longer than that, because the company made early headlines when it included members in the process of choosing which pilots would be greenlit as series. Having previously generated very little buzz, Amazon finally broke through this year with "Transparent." The dramedy that stars Jeffrey Tambor as a father of adult kids who finally decides to go public as transgender is moving, timely and absolutely designed for binge viewing. Nominated for two Golden Globes this year, Amazon has finally broken through as Netflix did with "House of Cards" last year.
WINNER — "Dancing With the Stars," ABC
"Dancing With the Stars" did something this season that many long-running reality competitions have failed to do: reverse a downward ratings trend. It's a boost to the show as it readies for its upcoming 20th season and 10th anniversary next spring. It also showed that tweaks and changes to a format can be risky, but rewarding if done right. It turned a potentially disastrous reduction from two episodes a week to one into an event that people wanted to watch. It also added alum Julianne Hough as a permanent judge, making up for head judge Len Goodman's frequent absences due to a conflict with the show's UK version. All the while, it maintained focus on the show's spirit and what fans love about the competition. Other reality shows are taking note, trust us.
WINNER — Anthologies
Sex and violence may sell on television, but revamping casts with each season has worked in the favor of networks this year. Call 2014 the "Year of Anthologies," with HBO's "True Detective" and FX's "Fargo" getting the green light for second seasons — along with a host of award nominations — earlier this year. The series follow in the footsteps of FX's "American Horror Story," which has taken viewers inside a family's haunted home, a mental institution, a witches' coven and, most recently, a grim freak show. Here's to "Fargo" taking viewers back in time, while "True Detective" sheds light on a new case, with Rachel McAdams, Colin Farrell, Vince Vaughn and singer Rick Springfield joining the cast.
WINNER — Drama, Drama, Drama
This year was a banner one for TV dramas. "Homeland" enjoyed a resurgence, "The Walking Dead" often got the best of "Sunday Night Football," and "The Killing," well, killed it. Even new broadcast network entrants made a mark: ABC's "How to Get Away With Murder" is the top new show on TV, followed by Fox's "Gotham" and CBS's "Scorpion." "Scandal" and "The Blacklist" stayed strong, while the return of Fox's "24" resonated with fans both new and old. On HBO, "Boardwalk Empire" bid a bloody goodbye, while Showtime's "The Affair" received a Golden Globe nod in its first season. And don't even get us started on how good "House of Cards" is.