Kesha's legal battle with producer Dr. Luke boiled over when a judge denied the singer an injunction on Friday that would have released her from her Sony contract.
Since then, fans and stars have banded together in support of the singer, using the hashtag #FreeKesha. Taylor Swift took solidarity a step further with a $250,000 donation to help Kesha in her lawsuit against Lukasz "Dr. Luke" Gottwald.
Kesha filed suit against Dr. Luke in October 2014, accusing him of continuous sexual harassment and assault since she first signed a contract with him in 2005, shortly after her 18th birthday. Luke filed a countersuit against Kesha, accusing her of trying to defame him to get out of her contract.
Also Read: Kesha's Face Is 'Swollen From Tears' as Singer Thanks Fans for Support
In June 2015, Kesha expanded her lawsuit to include Sony Music Entertainment, which owns Kemosabe Records, the label founded by Dr. Luke. The suit claimed that Sony turned a blind eye to Dr. Luke's behavior, and sought an injunction to allow Kesha to produce further albums with greater creative freedom — and without Dr. Luke.
See the latest development in Kesha's case below.
1. Judge denies Kesha's injunction
On Friday, a judge in New York rejected Kesha's bid for an injunction that would have released her from her Sony contract. The judge contended that her contract with Sony doesn't preclude her from working with a producer other than Dr. Luke.
Kesha's lawyer, Mark Geragos, argued that Sony's offer to pair the singer with another producer was "illusory," as any work recorded would be unlikely to receive promotion from the label.
Also Read: Kesha's Rape Allegations Echo at Lady Gaga's Oscar Rehearsal
2. Kesha's fans call for a Sony boycott
Kesha fans mounted a boycott of Sony shortly after the judge's decision, posting a petition on Change.org that has amassed nearly 150,000 signatures from supporters who vow to stop purchasing Sony products and music.
"By signing this petition to boycott Sony you stand against their manipulative and money hungry acts and refuse to buy music/products from a band that abuses their artists like this!" the petition reads.
3. Famous women band together to support Kesha
Response to the ruling extended to various female stars, who showed their support on social media.
Using the hashtag #FreeKesha, performers like Ariana Grande, Kelly Clarkson, Lorde and Lady Gaga voiced their solidarity. Demi Lovato urged women to empower themselves and be heard in an impassioned and powerful call for justice for sexual abuse victims on Sunday, while Taylor Swift donated $250,000 to help Kesha in her legal battle against Dr. Luke.
Jack Antonoff and Zedd both offered to produce music with Kesha until she is freed from her contract.
4. Dr. Luke breaks his silence on Twitter
Dr. Luke defended himself against the claims on Monday, taking to Twitter to call the allegations "horrendous and untrue."
"I have 3 sisters, a daughter, and a son with my girlfriend, and a feminist mom who raised me right," he tweeted. "Kesha and I made a lot of songs together and it was often good but there were creative differences at times."
Also Read: LAPD: Kesha Can Still File Criminal Charges Against Dr. Luke
5. Whispers about the case surround Lady Gaga's Oscars rehearsal
TheWrap's editor-in-chief Sharon Waxman spoke to Diane Warren on Tuesday night following Lady Gaga's rehearsal for the Academy Awards, where the singer will perform "Til It Happens to You." Gaga wrote the song about rape, nominated for Best Song, with Warren for the documentary "The Hunting Ground."
"She's brave," said Warren, "Braver than I would've been. She can't record 'til she gets a decision from a judge. In this business three years can be like 10 years, unless you're Adele. So she must feel strongly to take that stand."
6. Depositions uncovered from 2011 contradict Kesha's claims
On Tuesday, TMZ released depositions from 2011, when Kesha and Dr. Luke were being sued by her former manager. In her testimony, Kesha said that Dr. Luke never drugged her, and that she never had sexual relations with the producer.
TMZ also released video of Kesha's deposition.
7. Kesha thanks fans for their support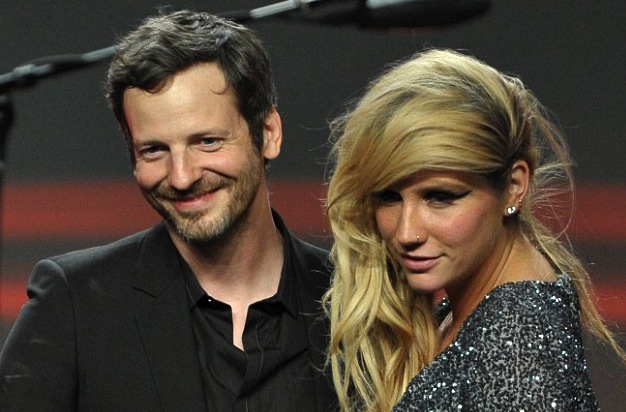 The "Tik Tok" singer took to Instagram on Tuesday to thank fans for their support in her ongoing legal battle.
Kesha went on to say that she is "beyond words in gratitude" for the backing she's received, adding that the encouragement "has left my face swollen from tears."