His initial tenure as chief executive was marked by allowing for outside-the-box blockbusters, but now Wall Street could hem him in
Wall Street treated Bob Iger's return to Disney like sweet candy and gobbled up shares. Now the sugar rush has worn off.
Iger's promises to offer up creative freedom while also cutting costs and leaning into IP are already being tested in a wary market that's watching the box office and other metrics closely. The pressure for financial discipline could prove a tough test for his transitional tenure.
Become a member to read more.
The latest Marvel film's underperformance is just one striking example of the obstacles in Iger's way. With an end-of-weekend-three total of $187 million domestically and $420 million worldwide, "Ant-Man and the Wasp: Quantumania" is on track to earn less in North America than "Ant-Man and the Wasp" and less worldwide than either previous "Ant-Man" film. Disney's stock price ended Wednesday barely over $99, down from $117 a month ago after a confident performance by Iger on an earnings call.
The most pessimistic reason to doubt Iger's promise is, as noted by Josh Spiegel, that "he's probably only going to be CEO for another two years," which naturally tilts his decisions to the short term.
"We have no idea how the new CEO will run the company," the author of "Pixar and the Infinite Past: Nostalgia and Pixar Animation" told TheWrap. "Will they just double down on sequels, remakes and spin-offs to get off to a running start with guaranteed hits?"
By contrast, the most optimistic on Iger's promises of more artistic freedom and creativity within established brands is that, to quote one unnamed high-level distribution executive, "He's done it before [Disney stock went from $25 per share at the end of 2005 to $147 per share at the end of 2019], and he's earned the benefit of the doubt."
Franchises vs. brands
Quite a bit of creative control is being handed to co-chairpersons Dana Walden (the former Fox chief executive joined Disney in the merger after overseeing TV hits like "Ally McBeal," "24" and "Empire") and Alan Bergman (who served as president of Walt Disney Studios during much of Iger's earlier reign).
The script Iger is handing Walden and Bergman is not that original. "A promise to cut costs, lean on franchises while still allowing for artistic freedom is the narrative being offered up by every studio head right now," noted one high-ranking rival studio executive. It's also, the executive noted, an implicit promise that layoffs and cost-cutting measures won't affect the creator class, since that's the arena needed to make content.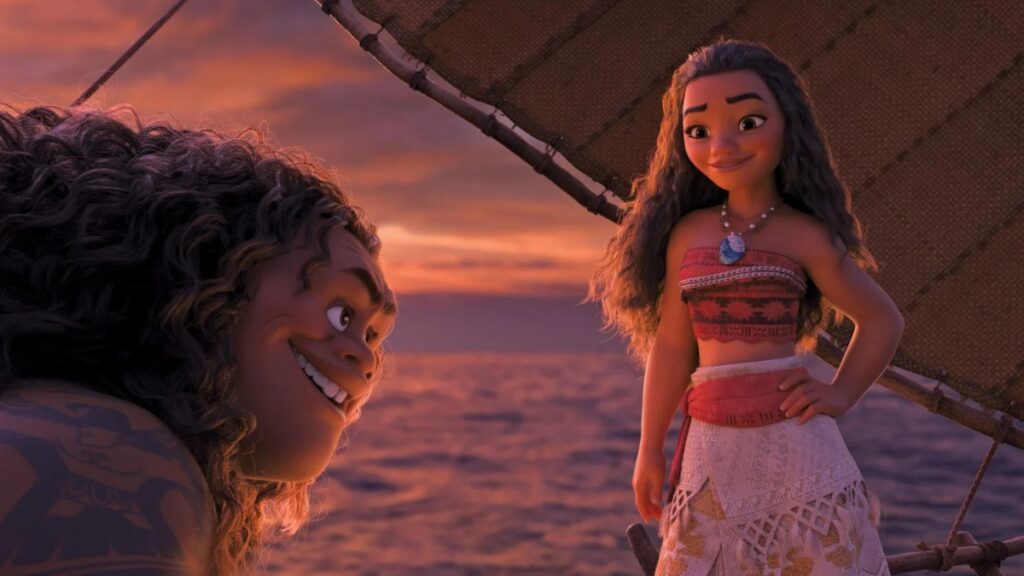 Yet Disney executives have promised shareholders they'll keep a lid on the overall content budget. That may limit room for experimentation beyond safe franchises. And it may come down to defining just what a "franchise" is, said Sean Nyberg, an attorney who runs the Disney Beat podcast and owns shares of the company.
"If it's about being allowed relative creative freedom within the boundaries of specific Disney brands [like Lucasfilm, Marvel, Pixar or Walt Disney live-action departments]," Nyberg continued, "that's promising." However, if it means "just a bunch of sequels, prequels and spin-offs to existing franchises and properties [such as recently announced sequels to "Frozen," "Zootopia" and "Toy Story"], that's less so."
Coloring outside the lines
Boxoffice Pro senior analyst Shawn Robbins said he has "always pushed back on the narrative that Disney or any other studio wasn't being creative just because they were leaning on franchise blockbusters." He argued that a studio can "strategically decide to focus on IP and still both take risks and push boundaries." It's also how Iger led Disney to fortune and glory last time.
"Maleficent" reworked "Sleeping Beauty" into "I Spit on Your Grave" for kids. "Iron Man 3" was a riff on the BBC documentary miniseries "The Power of Nightmares." "Zootopia" was a "Training Day" meets "X-Files" mystery comedy centered on frank conversations about implicit racism. "The Force Awakens" was a nostalgic remake of "Star Wars," but director J.J. Abrams and producer Kathleen Kennedy used its guaranteed-hit status to prove that big-budget blockbusters could be fronted by actors who looked like Daisy Ridley and John Boyega.
Breaking conventions in conventional IP
Especially within trusted brands, Disney's more outside-the-lines entries, including big movies fronted by women and people of color, tended to outgross the more conventional fare. Disney's recent run-up to cinematic dominance began when it stopped trying to rip off the boy-targeted "Pirates of the Caribbean" and started trying to rip off the girl-targeted "Alice in Wonderland."
"Inside Out" and "Coco" each topped $800 million worldwide while "The Good Dinosaur" and "Cars 3," quality notwithstanding, ended with $332 million and $383 million, respectively. "Aladdin" cracked $1 billion globally while "Dumbo" barely breached $350 million. Ditto even in the streaming ecosystem, as "Encanto" and "Turning Red" pulled better viewership on Disney+ compared to "Lightyear."
"Black Panther" was an unapologetically Afrofuturistic superhero movie that argued America was so intrinsically racist that a young Black Wakandan child left behind would inevitably grow up to be a supervillain. It grossed $1.35 billion, more than doubling the $644 million total of "Thor: The Dark World." By 2019, Disney releases — not even counting the Fox offerings — accounted for one-third or $3.66 billion out of $11.44 billion of the entire annual domestic box office.
An overreliance on Marvel and "Star Wars"
However, Spiegel argued, "the online reaction to Rian Johnson's 'Star Wars: The Last Jedi'" seemed to make Disney skittish of creative freedom with its biggest brands. "Creative freedom," added Spiegel, "means potentially making a film or television show that some audiences might not like."
Moreover, said Gerber Kawasaki CEO Ross Gerber, "when you run these franchises into the ground, you have to make new stuff, even if it's being willing to find the one hit from 15 crazy ideas." Everyone TheWrap spoke to agreed that Disney had to stomach some failures to discover fresh, new franchises to exploit.
This is not a new problem. An overreliance on cinematic superheroes began to rear its head when $2.2 billion of Disney's nearly $3 billion 2018 domestic box office came from Marvel movies like "Black Panther," "Avengers: Endgame" and "Ant-Man and the Wasp" alongside Pixar's "Incredibles 2."
Iger's biggest weakness the last time out was in creating new live-action theatrical franchises — specifically in terms of new IP not existing within a current brand or universe. The last two such unmitigated success stories, "National Treasure" in 2004 and "Pirates of the Caribbean" in 2003, preceded his tenure as CEO.
Retraining the audience
Some blame lies with moviegoers. Disney would probably prefer to make money with both "John Carter" and "Finding Dory" or "Tomorrowland" and "Incredibles 2." However, the market declared otherwise. Even in the streaming ecosystem, Marvel and Lucasfilm properties rule alongside Pixar and WDA theatricals over Disney+ originals like, again quality notwithstanding, "Magic Camp" or "Star Girl."
Some blame lies with the choices made by ousted CEO Bob Chapek. Ambitious, creative, unconventional Pixar fare like "Turning Red" and "Soul" were sent to Disney+ while "Lightyear" went full theatrical, and consumers began to associate Disney films — even the MCU titles — with being free to stream in one or two months on Disney+. That strategy did damage to both box office and post-theatrical revenue sources.
Even prior to Iger's return, the ruthlessly satirical "Chip 'n Dale: Rescue Rangers," Marvel's hyperviolent and macabre "Doctor Strange in the Multiverse of Madness" and the stitched-by-hand "Star Wars" episodic "Andor" showed glimmers of an earlier decade when Disney was on top because it made better and more interesting blockbusters than its competition.
More than just Iger in 2023 remembering why everyone loved Iger in 2016, Disney needs to reposition itself as more than just a few key brands. That might mean offering up more non-sequel animated films. It will be about offering at least slightly unconventional films amid existing brands while repositioning the biggest screens as the first place to see Disney's biggest movies.
As Gerber noted, "Disney owns entertainment venues, so they aren't in as much competition with 'real life' compared to Netflix." Theatrical success pays off in theme parks, on cruise ships and on Disney+. "Moana" still usually finds itself in the Nielsen top-10 SVOD movies ratings week in and week out.
And Disney can only bank on "Frozen III" or "Guardians of the Galaxy Vol. 3" because it rolled the dice on those initial, less surefire installments.
If Iger and friends need any more evidence of the value of letting talented people do their thing within the confines of a narrative conceit, well, James Cameron's "Avatar: The Way of Water" has earned $2.28 billion worldwide, with plenty more to come in the post-theatrical lifespan. It would take 208 million monthly Disney+ subscription fees to match that sum.