Seen any good movies lately? We sure hope so, because they're probably going to resurface on TV. By our count, there are currently 27 (yes, 27) film-to-TV adaptations in the works — including "American Gigolo," "Big," "Ghost," and "The Truman Show," to name a few.
Clearly, movies being retooled for television appears to be the biggest small screen trend. To better understand why, TheWrap turned to a network executive and two showrunners for insight on Hollywood's latest obsession: Jason Katims of "Parenthood," "About a Boy" and "Friday Night Lights," and Noah Hawley, who is fresh off of the latest big film-to-TV smash, FX's "Fargo."
Also read: Fall TV Show Renewals and Cancellations: TheWrap's Early Predictions
"It's very difficult to get shows on the air," Katims said. "So I think that sometimes, having this source material, not only for yourself as a creative and a writer, but also for the sake of how it's perceived in the marketplace, by both the networks and ultimately by the audience, it's significant."
Katims added that had he pitched "Parenthood" as an ensemble with a "big, messy family," the show would not have made it to the air.
"But having the title 'Parenthood' and having the memory of it being a movie that people warmly remembered, and remembered Steve Martin … it helped push it along," Katims said.
See photos: Big Screen to Small Screen: 27 Movies Being Made Into TV Shows
Hawley, who called the trend a "fad" and "cyclical" — no different than the current fall season comic book overload — also sees the inherent value in a known commodity.
"Hollywood is the place where everyone runs to where lightning just struck," he told TheWrap. "Everyone is looking for a pre-existing brand. I think launching 'Fargo' was a lot easier because of the Coens and because people knew the movie … We didn't have to start from scratch."
Also read: Comic Book Overload: Why TV Has Gone to the Superheroes
Those sentiments were echoed from the network side as well.
"Knowing how tough it is to launch shows … anything you can grab on that's got a little bit of a handle in terms of audience recognition … it gives you a head start," said one top network executive who spoke to TheWrap on request of anonymity.
Also read: Virtual Reality Storytelling Is Trending in Hollywood: Felix & Paul Studios Leading the Charge
The executive continued, "There's just so much product out there, so much competition. If you could do something that somebody sees a promo and goes, 'Oh, I remember that movie' or, 'I have an idea of what that show is, I think I'll check it out.' We're all looking for that."
"It's the same reason movie studios re-do movies from 20, 30 years ago," the executive concluded. "Anything that can stick its head up in the marketplace that viewers have a little bit of a touchpoint with makes it easier."
27 Big Screen to Small Screen Adaptations: From 'American Gigolo' to 'Uncle Buck'
That touchpoint works both ways, of course. Katims appreciates the continuing inspiration that source material, such as a movie, can provide over several seasons of a TV reboot.
But, as Hawley pointed out, there is still both an art and a science to the movie-to-TV adaptation. The key is in finding writers that are creative enough and bold enough to take an approach different from the previously existing property, no matter how big a hit it was critically or commercially.
"The recipe for success … is to find people with original visions and ask them to interpret this work," he said.
Also read: From 'Murder' to 'Utopia': 17 Highest and Lowest-Rated New Fall TV Shows (So Far)
Interestingly, both Hawley and Katims have taken comedic movies and successfully adapted them into more serious dramas. Hawley explained it as the need to take properties and "turn them on their ear," pointing to NBC's "Hannibal" as another like-minded success story, where the TV version does not echo the film one beyond a starting point.
Of "Fargo," Hawley said: "I knew that if I did the exact tone of the movie, people would think I got it wrong."
So he removed much of the humor and created a more dramatic version of the Coen brothers' world. Plus, the TV scribe had 10 hours to fill, so, practically speaking, the show needed to swap genres too — a sentiment that our executive concurred with.
"Anytime you try to watch a one-hour version of even the most successful comedies — it's tough to do," the exec said.
Hopefully, watching the small screen versions of the 27 current film-to-TV adaptations will prove far less taxing. TheWrap runs down the list:
"Rush Hour" – Bill Lawrence and Blake McCormick, who previously paired on "Cougar Town," are writing and executing producing the remake of Jackie Chan and Chris Tucker's hit flick.
(Box office – $507,477,118)
Also read: 'Rush Hour' Adaptation in the Works at CBS
"Scream" – The hit horror flick franchise moves to MTV with an original script from Jay Beattie and Dan Dworkin. Willa Fitzgerald, Amy Forsyth, John Karna, Carlson Young and Amadeus Serafini are all set to star but the Ghostface killer will not be a feature for the television project.
(Box office – $331,734,067)
"Cloudy with a Chance of Meatballs" – DHX Media and Sony Pictures are bringing the hit animated film franchise to the small screen.
(Box office – $244,663,842)
"Underworld" – Len Wiseman, who wrote and directed all four "Underworld" films, is said to be involved on the TV project.
(Box office – $222,412,919)
"Ghost" -Akiva Goldsman and Jeff Pinkner are teaming to retell the Patrick Swayze Demi Moore 1990 hit film for Paramount TV.
(Box office- $217,631,306)
"Hitch" – Executive produced by Will Smith, with a script from Harry Elfont and Deborah Kaplan, the dating guru reboot is possibly coming to Fox.
(Box office – $179,495,555)
Also read: 'Marley & Me' Adaptation Being Developed by NBC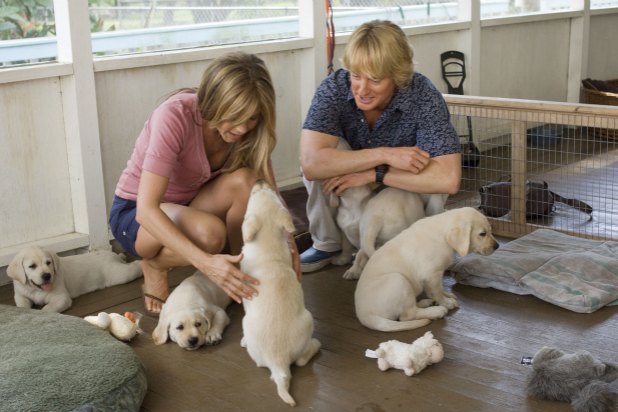 "Marley & Me" – Despite the conclusive ending, the film is being developed for the small screen by 20th Century Fox TV.
(Box office – $143,153,751)
"Minority Report" – Director of the film Steven Spielberg is developing for TV, along with a script written by "Godzilla"scribe Max Borenstein.
(Box office – $132,072,926)
"Shutter Island" – Martin Scorsese will return to direct the pilot for HBO and Paramount that will be called, "Ashecliffe" and tell the story before the events of the Leonarado Dicaprio film. A full series order has already been ordered with Dennis Lehane writing.
(Box office – $128,012,934)
"The Truman Show" – Paramount is developing but no production has started and the individuals involved have yet to be named.
(Box office – $125,618,201)
Also read: Paramount TV Fills Out Executive Team, Plans 'Truman Show' Series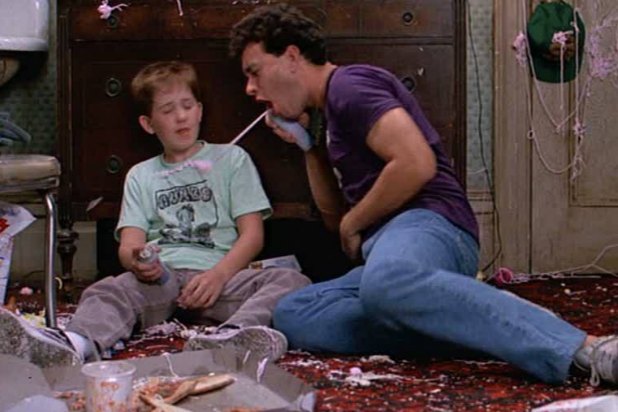 "Big" – Kevin Biegel and Mike Royce are executive producing and writing for 20th Century Fox Television.
(Box office – $114,968,774)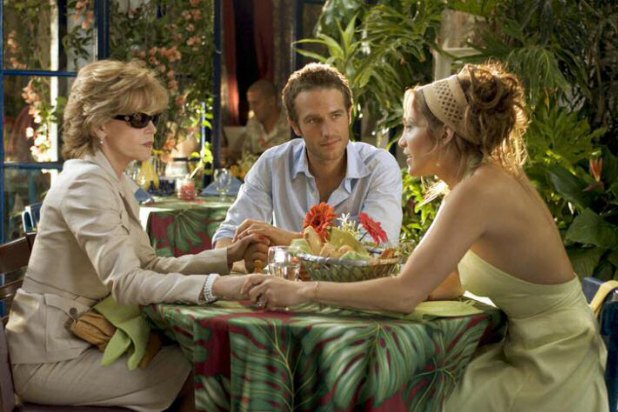 "Monster-In-Law" – Amy R Harris (The Carrie Diaries) and John Riggi (30 Rock) are writing the multi-camera project for Warner Bros. TV.
(Box office – $82,931,301)
"School of Rock" – Nickelodeon ordered "School of Rock" straight to series with Tony Cavalero taking the lead role from Jack Black. Jim and Steve Armogida will executive produce and write.
(Box office – $81,261,177)
Also read: 'School of Rock' Nickelodeon Series Finds Jack Black Replacement
"Problem Child" – NBC has hired Scot Armstrong, writer of "Old School" and "The Hangover" to adapt the comedy.
(Box office – $78,575,591)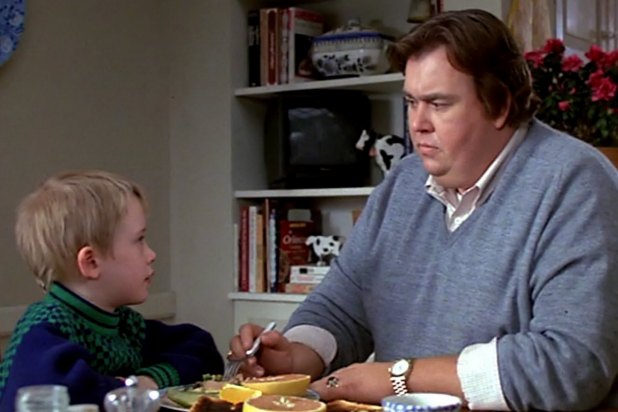 "Uncle Buck" – CBS adapted the movie for a 1990 television series that lasted one season. Now ABC is trying it's luck with Steven Cragg and Brian Badley writing.
(Box office – $66,758,538)
"The Devil's Advocate" – John Wells and Arnold Kopelson serve as producers with Matt Venne writing the first script for NBC.
(Box office – $60,944,660)
"12 Monkeys" – The SyFy series has received a 13-episode order starring Aaron Stanford, Emily Hampshire and Tom Noonan. The show premieres in January 2015.
(Box office – $57,141,459)
See video: Syfy's '12 Monkeys' Series Gets Premiere Date, Extended Trailer
"Phantom of the Opera" – Marc Cherry is developing the drama for ABC, providing his own take on the Gaston Leroux novel.
(Box office – $51,268,815)
"Shooter" – TNT has hired John Hlavin to write the script for the drama adaptation.
(Box office – $47,003,582)
"In Good Company" – CBS and Universal are teaming for the television project. Josh Bycel and Jon Fenner wrote the pilot script but Paul Weitz, who wrote and directed the movie, is also involved.
(Box office – $45,806,659)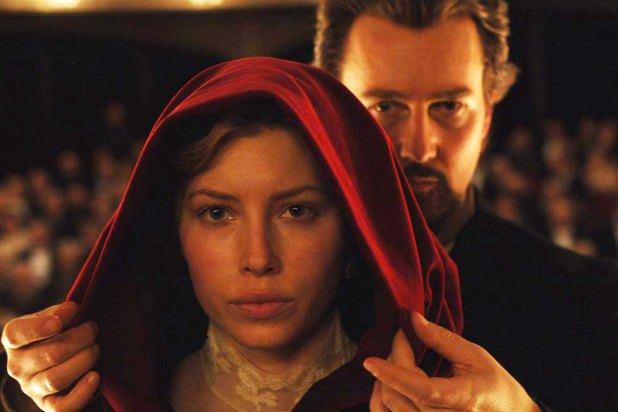 "The Illusionist" – The CW is bringing the 2006 film to TV with a script by Mark Hudis, who was nominated for an Emmy for "Nurse Jackie.
(Box office – $39,868,642)
"Bachelor Party" – ABC has brought over "New Girl" writers JJ Philbin and Josh Malmuth to rewrite the Fox comedy flick.
(Box office – $38,435,947)
"The Mortal Instruments" – Using Cassanadra Clare's young adult novel series, the television project will pick up where the first film left off. Ed Decter is attached to run the show, with production starting in 2015.
(Box office – $31,165,421)
"American Gigolo" – Paramount Television and Jerry Bruckheimer will try their hand at bringing the feature length crime drama "American Gigolo" to television. Bruckheimer was also a producer of the 1980 movie, which starred Richard Gere as a male escort in trouble with the law.
(Box office – $22,743,674)
"Real Genius" – Being rebooted by NBC, the project comes from Adam Sandler's Happy Madison Productions and 3 Arts Entertainment.
(Box office – $12,952,019)
Also read: NBC Rebooting 80s Movie 'Real Genius' as Comedy Series
"In the Heat of the Night" – The 1967 film has already spawned an NBC series that ran for seven seasons between 1988 and 1995. The new reboot comes from MGM Television and Showtime, written and directed by Tate Taylor.
(Box office: unavailable)
"Westworld" – Thandie Newton, Ed Harris, Evan Rachel Wood and James Marsden
will star in the HBO drama pilot based on the 1973 Michael Crichton film about a problematic amusement park.
(Box office: unavailable)